Vietnam News Today (Jun 3): Five Vietnamese Universities Listed in Asian University Rankings 2022
Vietnam News Today (Jun 3): Covid-19: New cases total 1,088 on June 2; Five Vietnamese universities listed in Asian university rankings 2022; Da Nang offers free Covid-19 testing for tourists from Republic of Korea; Vietnam likely to achieve BBB- credit rating goal by 2025.
Vietnam News Today (Jun 3) notable headlines
Covid-19: New cases total 1,088 on June 2
Five Vietnamese universities listed in Asian university rankings 2022
Da Nang offers free Covid-19 testing for tourists from Republic of Korea
Vietnam likely to achieve BBB- credit rating goal by 2025
Vietnam eSports see bright future after SEA Games 31
Vietnam up in world men's football rankings
Apple to shift iPad production to Vietnam amid China supply chain woes
OV businesses help introduce local goods to global market
Vietnam, Israel hold 2nd defense policy dialogue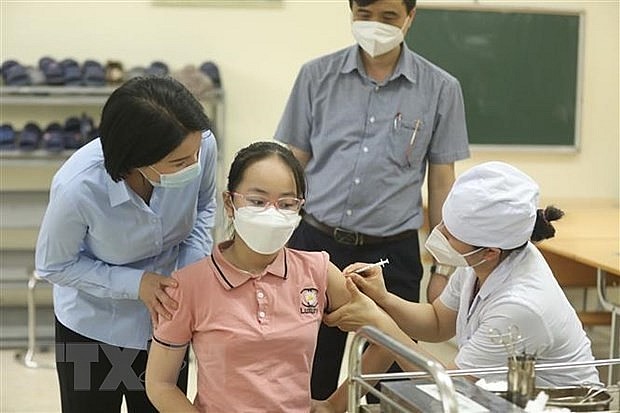 A student gets vaccinated against Covid-19. Photo: VNA
Covid-19: New cases total 1,088 on June 2
A total 1,088 new cases of Covid-19 were recorded from 4pm June 1 to 4pm June 2, according to the Ministry of Health.
Hanoi still reported the highest number of infections on the day with 238 cases, followed by Bac Ninh with 116 and Yen Bai with 58.
Quang Ninh added 1,120 newly-verified cases to the national tally.
The national caseload reached 10,722,634, cited VNA.
A total 5,820 Covid-19 patients were given the all clear on June 2, bringing the number of recoveries so far to 9,477,660.
There are 55 patients needing breathing support, while one death was recorded in the past 24 hours. The total fatalities stood at 43,080.
By June 1, the country had injected 221,558,297 doses of Covid-19 vaccines, including 4,104,401first doses and 473,979 second doses for children from five to under-12 years old.
Five Vietnamese universities listed in Asian university rankings 2022
Five Vietnamese universities have been named among the Asian university rankings 2022 announced by Times Higher Education (THE).
The five educational institutions are Ton Duc Thang University in 73rd position, Duy Tan University in 91st position, Hanoi National University in the 301 to 350 group, Ho Chi Minh City National University in the 401 to 500 group, and Hanoi University of Science and Technology in the 601 to 800 group.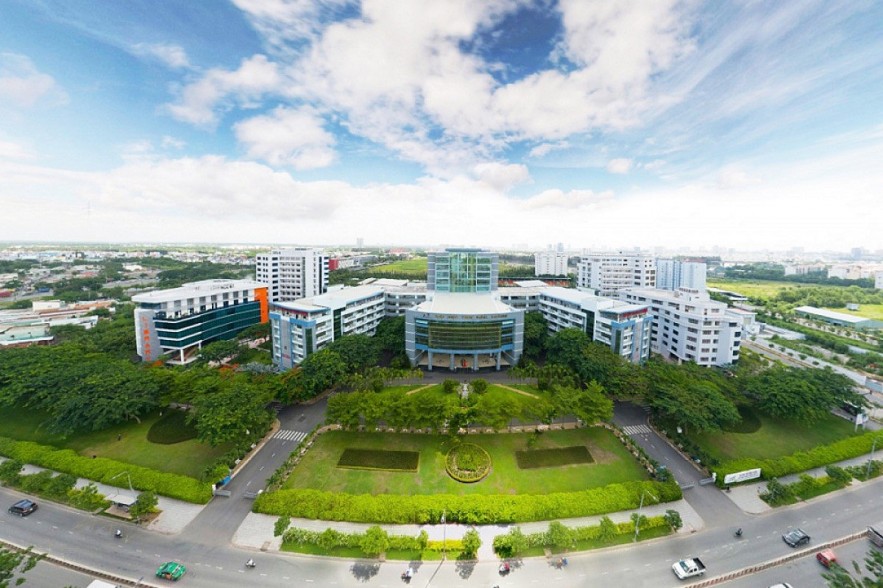 A panoramic view of Ton Duc Thang University in Ho Chi Minh City.
In order to publish the Asian University Rankings in 2022, THE makes use of a set of 13 indicators from five criteria groups, including teaching, research, citation, industry income (knowledge and technology transfer), and international outlook.
Out of the five Vietnamese educational institutions, Vietnam National University in Hanoi is rated the highest in the group for teaching criteria, according to VOV.
This year has seen 616 educational institutions across 30 countries and territories in Asia participate in the rankings, marking an increase of 65 educational establishments compared to 2021's.
Top educational establishments are China's Tsinghua University, China's Peking University, National University of Singapore, and University of Hong Kong.
Da Nang offers free Covid-19 testing for tourists from Republic of Korea
In order to create favorable conditions for visitors to Da Nang from the Republic of Korea, the municipal Department of Health has agreed with Da Nang International Terminal Investment and Operation JSC to conduct free Covid-19 antigen testing from May 28 to June 30.
Accordingly, international tourists leaving the city at the international passenger terminal (Terminal 2) will receive free Covid-19 antigen tests.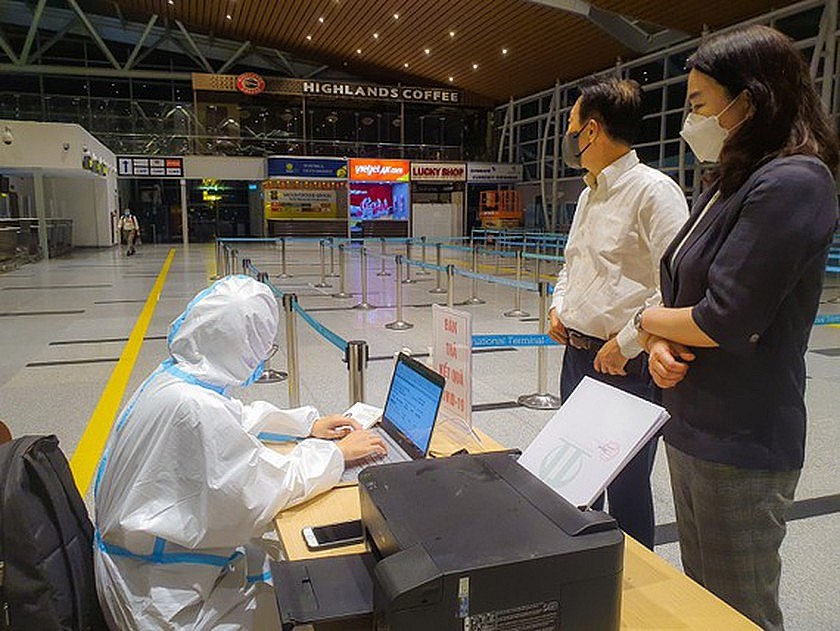 Passengers register for rapid Covid-19 tests at Da Nang International Airport. Photo: sggp.org.vn
Those who test positive for SARS-CoV-2 will be monitored and treated in accordance with Covid-19 prevention and control regulations, reported VNA.
The move is aimed at attracting more tourists from this East Asia country.
Da Nang is focusing on restoring key markets that have open-door policies including RoK, Japan and India.
The Representative Office of the Korea National Administration of Tourism in Vietnam has announced the latest instructions on entry procedures and quarantine exemption when entering the RoK, which requires people who enter the RoK starting from June 1 to have a negative PCR result within 48 hours or a Covid-19 rapid antigen test conducted within 24 hours before departure. They are also required to take PCR tests in RoK within three days upon entry.
Vietnam likely to achieve BBB- credit rating goal by 2025
FiinGroup says that S&P Global Rating has recently upgraded its long-term credit rating on Vietnam to BB+, with this stable outlook, is a good sign that can fuel the country's hope of achieving its target of BBB- sooner than the set goal of 2030.
Recent years has seen the Vietnamese Government make every effort to improve the national credit rating. Deputy Prime Minister Le Minh Khai on March 31 signed a decision to approve a project aimed at improving the national credit rating by 2030.
Through the project, the country is seeking to achieve a credit rating of BBB-, for both S&P and Fitch, and Baa3, for Moody's, or higher by 2030. Financial experts believe that the Government's determination to improve this ranking will open up new development paths for its economy as well as the domestic business sector, especially in terms of capital costs and indirect investment capital flows into the country.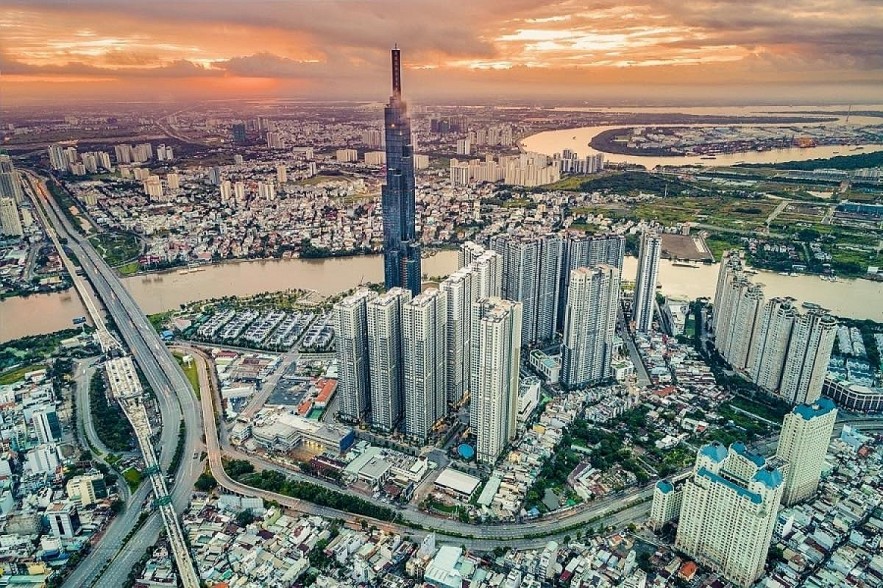 International financiers have high hopes for Vietnam's improved economy.
S&P last upgraded the Vietnamese credit rating to BB in April 2019, and most recently it continued to raise the Southeast Asian economy's long-term rating to BB+, with a stable outlook in May of this year. This move, according to FiinRatings, reflects the positive view of a leading global credit rating agency for Vietnam in the international capital market amidst continued gloomy prospects for the global economy in the post-COVID period and the impact of the ongoing Russia-Ukraine conflict.
Truong Hung Long, director of the Department of Debt Management and External Finance under the Ministry of Finance, said the credit rating upgrade by S&P indicates the international community's appreciation of the country's efforts in stabilizing and restoring the macro-economy, cited VOV.
The credit rating upgrade has the potential to have an uplifting impact by creating a spillover effect for the entire economy, in the way that helps the Government expand capital mobilization channels for development investment at a reasonable cost, notes Long
In its report, FiinRatings assesses that the upgrade to BB+ is a good sign as it will contribute to making the country's BBB- credit rating target by 2030 much more feasible. It even says if the criteria continue to improve, Vietnam is likely to reach this target by 2025.
However, along with fundamental internal changes for the Vietnamese economy, FiinRatings suggests additional work should be done in order to achieve this target sooner.
The firm says the country should seek to strengthen the transparency of information and data on economics and finance, both in terms of quantity and quality. It should also strive to improve the quality of external debt data, which is said to remain inconsistent and have some errors.
Furthermore, there have also been suggestions made that Vietnam further improve its policies and institutions, including the State Bank's ability to support the economy in the face of economic and financial shocks. In addition, the firm says the Government should closely monitor the potential debt risk in the banking system which is now at a moderate level, explaining its credit scale compared to GDP is at a large level compared to the national development scale.
Vietnam eSports see bright future after SEA Games 31
At SEA Games 31, held in Vietnam, eSports for the second time became a sport for official competition.
According to the organizing board, 485 athletes from 10 countries competed in 8 games, and 10 competition contents with 10 sets of medals. In total, 101 group stage matches and 140 final round matches took place for nearly 2 weeks. The matches were ruled by 70 international referees.
Nguyen Xuan Cuong, chair of the Vietnam Recreational and Electronic Sport Association (VIRESA), said to serve eSports competitions, the national conventional center had to work at 100 percent capacity with five spaces for competitions at the same time. Some arenas were praised met Olympic standards, some athletes said.
According to Cuong, in order to gain success, the leaders of the Vietnam Sports Administration, VIRESA and technology firms including Garena, VNG, VTC, VNPT and Viettel coordinated teamwork very well.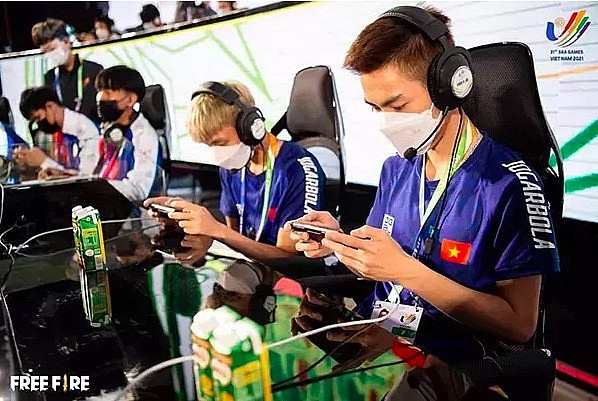 Photo: Free Fire
eSports matches at SEA Games 31 was transmitted to Southeast Asian audiences with commentary in English.
Preliminary statistics show a very high number of people watching eSports competitions. In some countries, the number of viewers of eSports competitions were even higher than football matches, VNN reported.
Low Yen Ling, Singapore's Minister of State for the Ministry of Trade and Industry (MTI) and Ministry of Culture, Community and Youth (MCCY), praised the organization work of the host country.
Present in Vietnam to cheer Thai eSports national team to compete at SEA Games 31, Chaiwut Thanakamanusorn, the digital economy and society minister, said eSports is not just a sport, but also creates a new occupation and helps promote digital economy.
"The sport will create a new development opportunity if we promote it in the right way and keep up with changes," he said.
At SEA Games 31, Vietnam ranks first in eSports, with four gold and three silver medals.
According to Cuong of VIRENA, the games will help in the selection and training of athletes for the next tournaments, including ASIAD 2022 and SEA Games 2023.
The success in organizing eSports matches at SEA Games 31 also helped change the society's perception about eSports.
Cuong hopes that after SEA Games 31, young people will have more understanding about eSports. They will realize that becoming professional athletes is not a rosy path. This will help them make reasonable choices to balance study, work and entertainment, striving for a good life.
"This is also the final purpose of all sports," he said.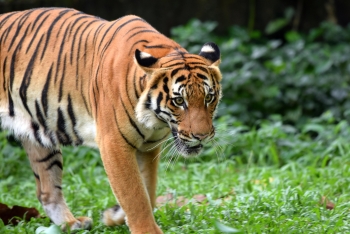 Economy
#ShopeeGivesBack, Shopee's long-term community initiative, has raised over RM48,000 from 1 May 2020 to 31 July 2022 for two Non-Governmental Organisations (NGOs) championing environmentally-conscious efforts in Malaysia.