Eleven Vietnamese Universities Rank in QS's Top Asian Universities 2021
This year QS AUR's ranking features 650 institutions compared to last year's 550, including 11 Vietnamese institutions, the highest ranking among them went to the Ton Duc Thang University, at the 142th place.
Quacquarelli Symonds (QS), the popular higher education marketing company from the UK, has announced its 2021 edition of the top universities in Asia (AUR 2021). This year's ranking features 650 institutions compared to last year's 550, including 11 Vietnamese institutions.
The highest ranking among the 11 schools went to the Ton Duc Thang University, at the 142th place, followed by the VNU-Hanoi, at the 147th, and Vietnam National University, Ho Chi Minh City (VNU – HCM), at the 179th.
The list also includes Duy Tan University ranking at 210th, the Hanoi University of Science and Technology placed between 281st and 290th, the Hue University between 401st and 450th, the Can Tho University and the Da Nang University between 501st and 550th, the University of Economics, Ho Chi Minh City and the Hanoi National University of Education between 551st and 600th, the Industrial University of Ho Chi Minh City in the 600+ range.
Let's find out more about these universities:
1. Ton Duc Thang University (#142)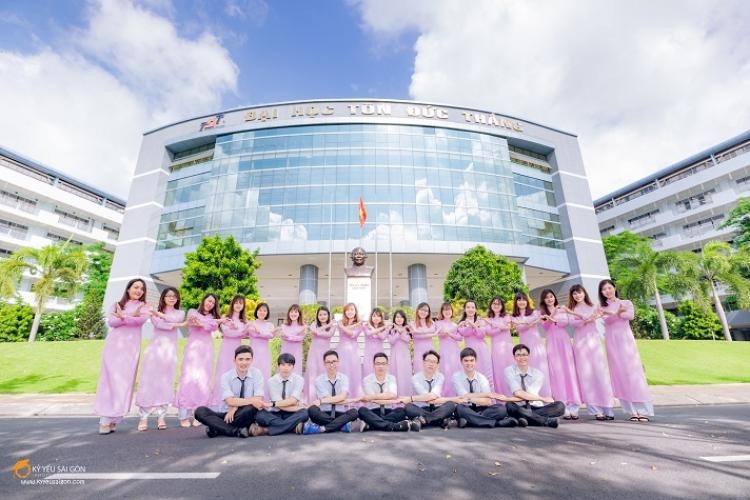 Students at Ton Duc Thang University, Ho Chi Minh City Campus. Photo: Vietnam Insider
With 20,000 students and 1320 staff, the University has five campuses, 2 in Ho Chi Minh City, 1 in Nha Trang Beach, 1 in Lam Dong Province and 1 in Ca Mau Province in the Mekong Delta region. The University currently has 16 faculties, 50 research groups, 66 undergraduate, graduate and doctoral programs with many interdisciplinary research opportunities. The University is focusing on high quality research, training and internationalization. Since 2020, it offers over 300 scholarships covering 100% tuition fee and dormitory fee.
2. Vietnam National University ( #147)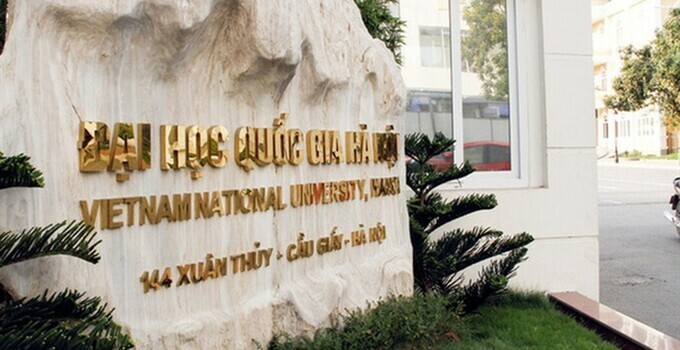 Xuân Thủy Campus of Vietnam National University, Hanoi. Photo: VnExpress
VNU is the largest comprehensive higher education and research center in Vietnam. VNU reports directly to the Prime Minister and has high autonomy in personnel organization, academic programs, scientific research and technological development, planning and finance, international relations and other fields. VNU's universities, schools, and institutes maintain their juridical entity status as higher education and scientific research institutions regulated by the Law on Education and the Law on Science-Technology. The institute currently has 7 member universities, 5 affiliated schools and 7 research institutes.
3. Vietnam National University, Ho Chi Minh City (VNU – HCM) (#179)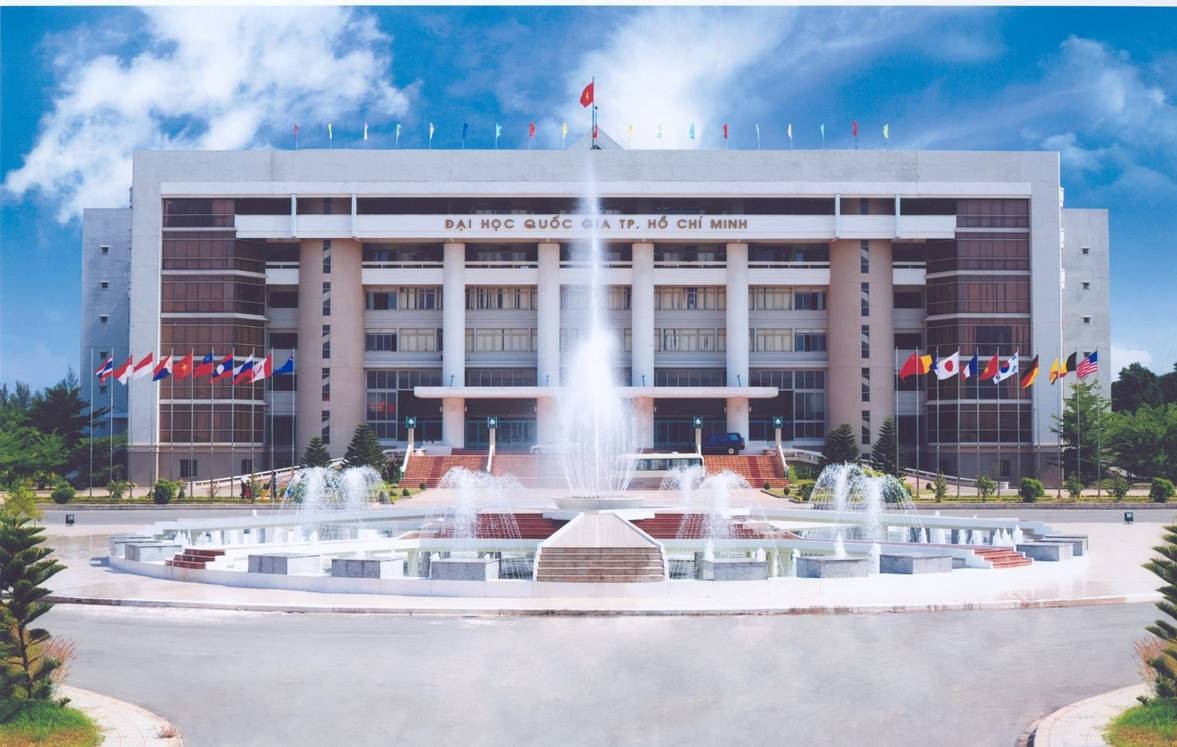 VNU - HCM Campus. Photo: en.uel.edu.vn
Vietnam National University Ho Chi Minh City (VNUHCM) was officially established in 1996, after the merger of nine universities members. VNU-HCM is a multidisciplinary, highly qualified and advanced center for post-secondary education and science-technology research activities which plays a key role in the national higher education system and is able to satisfy development needs. In terms of human resources, VNUHCM has more than 5,000 staffs including 3,200 lecturers, 2,100 officers and 1000 researchers, among which are over 300 Professors and Associate Professors, 1,000 Doctors and 2.100 Masters.
4. Duy Tan University (#210)
A group of students at Duy Tan University. Photo: Duy Tan University Official Website
Founded in 1994, Duy Tan University is the first and the largest private, multidisciplinary and diversified institution in Central Vietnam. The University has enrolled 2,600 students in 5 Postgraduate and 16 Graduate courses, 70,000 in 23 Undergraduate & Associate Bachelor's Degree programs and 1,400 students in Vocational programs. Duy Tan University offers a wide range of academic programs, including 14 Undergraduate programs and 16 graduate courses. Over 89% of graduates find jobs within six months of graduation. This rate is even higher, at 100%, for Duy Tan University Software Technology graduates.
5. Hanoi University of Science and Technology (#281 -#290)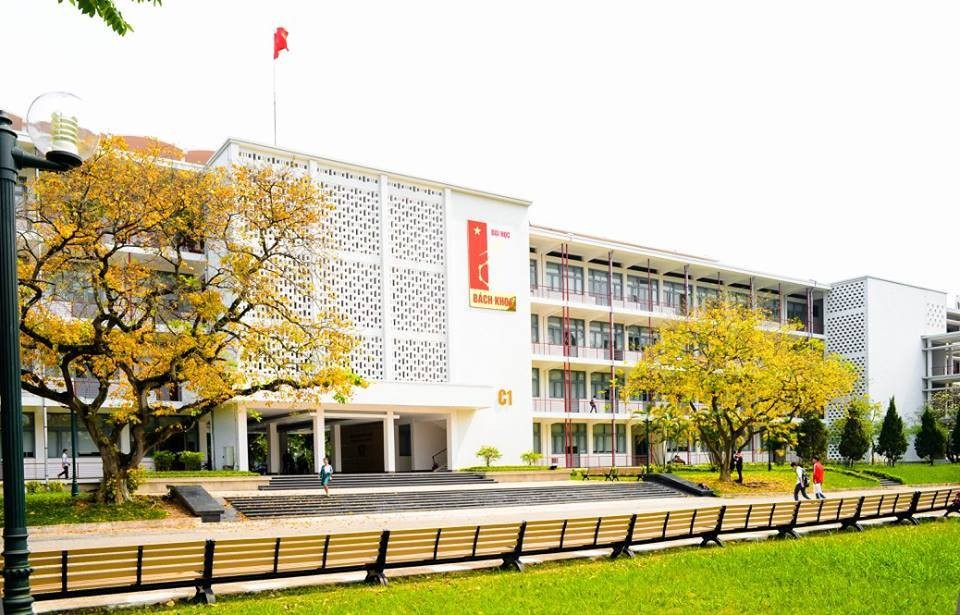 C1 Square, HUST Campus in Hanoi, Vietnam. Photo: sie.hust.edu.vn
Established in 1956, Hanoi University of Science and Technology (HUST) is Vietnam's first multidisciplinary technical university. It is the industrial engineer training center of the country during building and development processes, and the cradle of high-quality human resources for the country's modernization and industrialization.
6. Hue University (#401 -#450)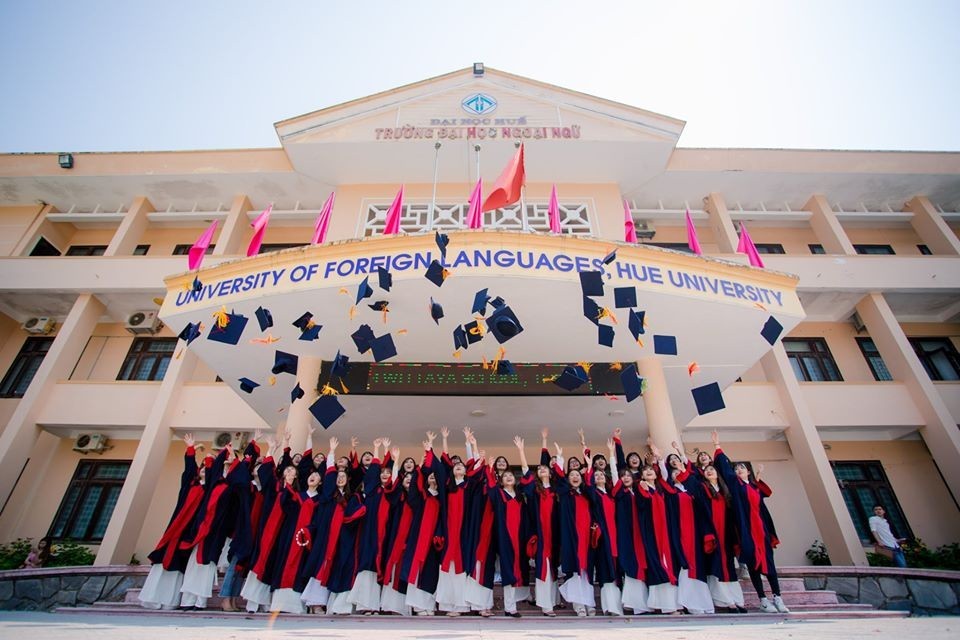 Group photo of newly graduates from Hue University. Photo: tuyensinhhucfl.edu.vn
Hue Univerisity (HU), formerly known as The University of Hue, was initially established in 1957. HU is responsible for training students at undergraduate and postgraduate levels, conducting research and applying science and technology in a multitude of disciplines to serve the construction and development of the country in general and Central Vietnam and Western Highlands in particular. This public institute has over 2300 faculty members and 300 international students. HU scored 24.3 for International Research Network and 23.8 for Employer Reputation.
7. Can Tho University (#501 - #550)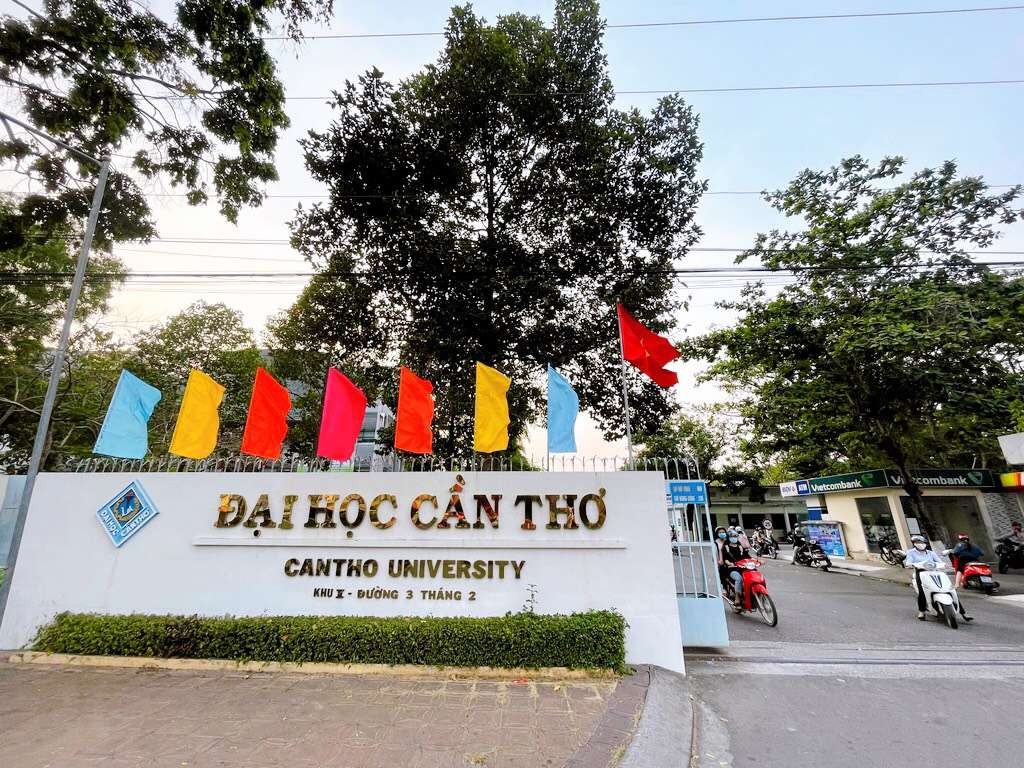 One of many campuses of Can Tho University. Photo: motphutcantho.com
Can Tho University (CTU), an important state higher education institution in the Mekong Delta (MD), is the cultural, scientific and technical center of the MD and Vietnam. Since its founding in 1966, CTU is now home to more than 41,000 undergraduate students and 2,400 postgraduates, 1100 academic and admin staff. Currently, it has 99 undergraduates, 48 Master programs, and 19 Doctoral training programs. Every year CTU receives students on internship programs from the U.S, Belgium, Japan and so on, or under agreements between their universities and CTU. CTU also has good partnerships with more than 100 higher education institutions around the world.
8. Da Nang University (#501 - #550)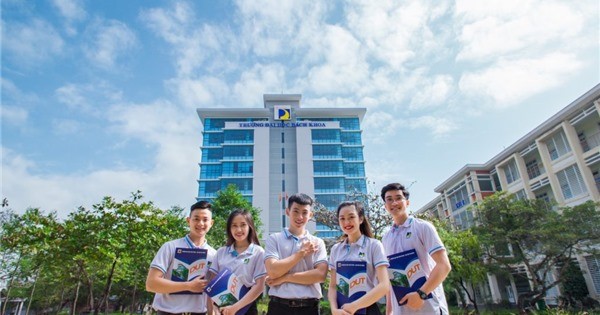 Students in Da Nang University uniform. Photo: tuyensinh.tvu.edu.vn
Established in 1994, the University of Danang (UD) is the biggest university in Central Vietnam. UD consists 11 member universities and affiliated training units and is a multi-level, multi-disciplinary university with the main strengths in Engineering, Technology, Economics, Education and Foreign Languages. UD is also one of the very first educational institutions in Vietnam that have engaged in the national higher education accreditation system and has 24 educational programs accredited internationally (as of 03/2021).
9. Hanoi National University of Education (#551 -#600)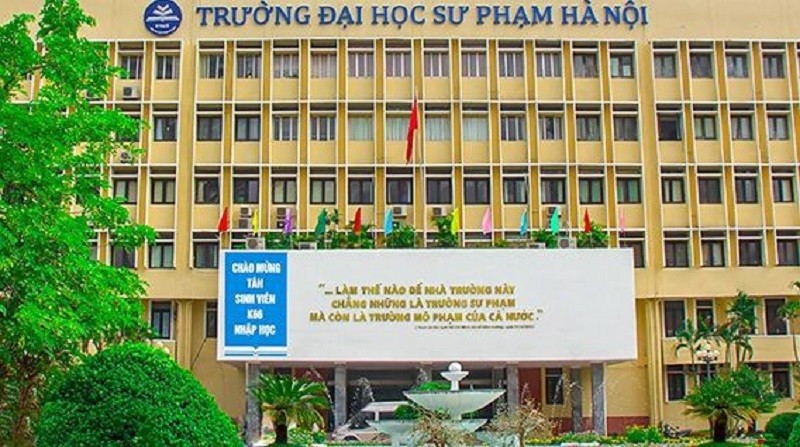 HNUE Campus in Hanoi, Vietnam. Photo: thongtintuyensinh.net
Located in the Vietnamese capital city of Hanoi, HNUE was the fourth university to open its doors in the country with the first students admitted in the early 1950s. This year marks its 70th anniversary. It is one of Vietnam's largest universities with around 4,500 students enrolled (two-thirds of which are studying at undergraduate level). Teaching covers a broad range of academic disciplines, and is conducted in a modular system. HNUE maintains the same rank as it earned in QS AUR 2020. The hightest ranking criterias it scored included: Faculty Student Ratio (18.2), Employer Reputation (8.2) and Academic Reputation (6.7).
10. University of Economics, Ho Chi Minh City (#551- #600)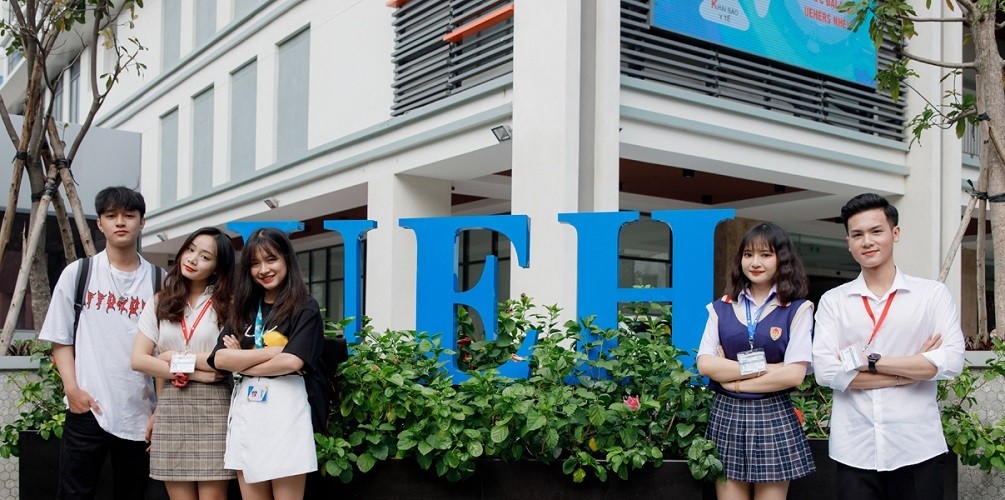 Students with the logo of the University of Economics. Photo: ueh.edu.vn
UEH has 13 campuses located in Ho Chi Minh City with more than 30,000 students. UEH has more than 800 academic and admin staffs and 15 schools with different disciplines. The university's library is also equipped with more 100,000 book titles and several major international journal databases. The university offers 42 bachelor programmes, 17 master programmes - master by research; 18 master programmes – master by course work and 11 doctoral programmes. The university's journal, Journal of Asian Business and Economic Studies, is published by Emerald.
11. Industrial University of Ho Chi Minh City (#601-#650)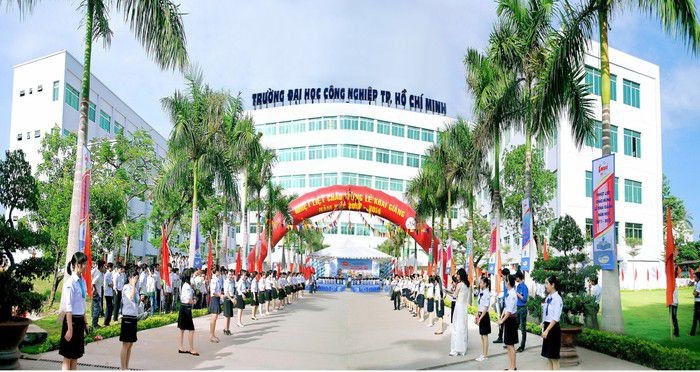 Entrance Ceremony at Industrial University of Ho Chi Minh City. Photo: truongvietnam.net
Founded as Go Vap Vocational School in 1956, Industrial University of Ho Chi Minh City (IUH) has made remarkable improvements and considerable transformations in all its aspects. Since 2004, the university has significantly developed to become one of the biggest educational and training institutions in Vietnam. Valuable long-time experience in vocational training has also advantaged the university to grow in the application orientation. This university currently receive 4 stars rating over 5 stars according to QS. The star rating demonstrates the good performance across 8 key categories, like teaching, employability, internationalization, research development, academic development.
For the ranking methodology, the QS AUR considers eleven key indicators of university performance, which capture academic reputation, employer reputation, faculty/student ratio, international research network, citations per paper, papers per faculty, staff with a PhD, proportion of international faculty and proportion of international students, proportion of inbound exchange students and proportion of outbound exchange students.
This year, the National University of Singapore retains its top spot in the ranking with an overall score of 100. They earn perfect scores on academic reputation, international faculty, and inbound exchange. Tsinghua University from mainland China ranked second, jumping two positions from last year with a score of 98.47. Nanyang Technological University from Singapore ranks third with a total score of 98.16. The University of Hong Kong places fourth with an overall score of 97.95.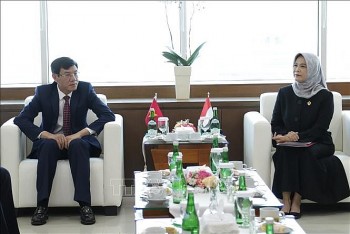 Friendship
At a recent working session with the Audit Board of the Republic of Indonesia (BPK), Deputy Auditor General of the State Audit Office of Vietnam (SAV) Doan Anh Tho suggested cooperation between the two institutions through the exchange of ideas and experiences in anti-corruption.