Vietnam News Today (June 20) notable headlines
Vietnam chairs meeting of UNSC Committee on South Sudan
Hanoi considers reopening certain businesses, allowing outdoor sports
Northern and central regions continue to face heat wave of over 40 degrees Celsius
Da Nang shuts public beaches following new community transmissions
Garment and textile exports soar 15% to reach US$12.2 billion in 5 months
Quang Ngai calls for investment in key projects during 2021-2025
Hanoi consults experts on cultural industry development
Resort real estate sales plummet over Covid-19 impacts
HCM city suspends taxi, bus services amid rising Covid infections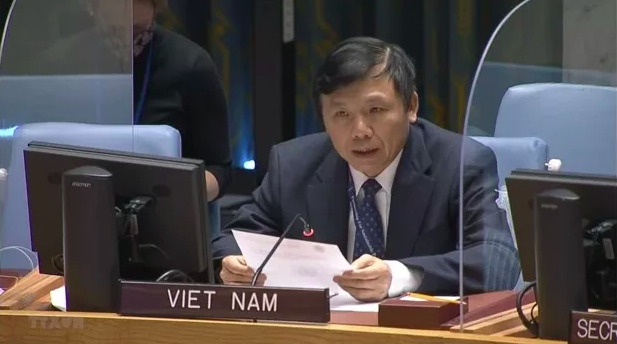 Ambassador Dang Dinh Quy, Permanent Representative of Vietnam to the UN. Photo: VNA
Vietnam chairs meeting of UNSC Committee on South Sudan
Ambassador Dang Dinh Quy, Permanent Representative of Vietnam to the UN, chaired a meeting of the UN Security Council (UNSC)'s Committee on South Sudan (Committee 2206) on June 18, which was held again at the UN headquarters for the first time since February 2020 due to the impact of the Covid-19 pandemic.
Quy, who is also Chairman of Committee 2206, highly valued positive developments in the transition process in South Sudan so far this year, especially the establishment of the transitional parliament.
The Vietnamese diplomat emphasised that the UN, the African Union (AU), the Intergovernmental Authority on Development (IGAD) and neighbouring countries have played an important role in promoting the peace process in South Sudan which is facing many economic difficulties and humanitarian challenges.
He urged the government of South Sudan and relevant parties to further strengthen cooperation in implementing relevant resolutions of the UNSC, including Resolution 2577, towards removing the arms embargo on South Sudan when conditions permit, cited NhanDan.
Quy also underlined the need to promote dialogue and cooperation between the Panel of Experts on South Sudan (PoE) and South Sudan, and other countries in the region.
Committee 2206, established pursuant to the UNSC's Resolution 2206, is mandated to supervise the implementation of measures of the UNSC to enhance assurance of peace and security in South Sudan. Vietnam assumes the role of chair of the committee in the 2020-2021 tenure.
Hanoi considers reopening certain businesses, allowing outdoor sports
Hanoi is considering reopening certain businesses and allowing outdoor activities since the local coronavirus situation has largely been brought under control.
Hoang Duc Hanh, deputy director of the municipal Department of Health, on Saturday said the municipal People's Committee would consider relaxing certain Covid-19 control measures.
However, exactly when and which kind of businesses and services get to reopen have yet to be announced, reported VnExpress
Hanoi's Party unit recently stated the city could reopen certain businesses and activities, as well as outdoor sporting activities with 20 people or less, but that the municipal People's Committee must carefully consider the timing and ensure all necessary coronavirus prevention measures are in place to prevent further outbreaks.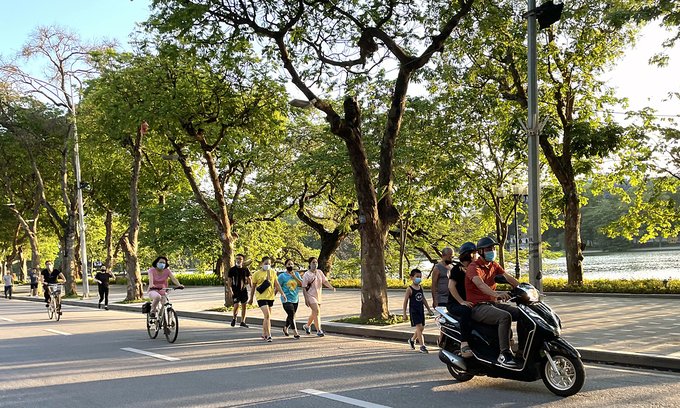 People exercise outdoor near the Sword Lake in Hanoi, June 2021. Photo: VnExpress
Tran Dac Phu, former head of the General Department of Preventive Medicine under the Ministry of Health said: "The coronavirus situation has been well controlled in Hanoi. It's time to relax certain activities to limit the impact on people's lives," adding the city may consider reopening restaurants, food stalls and religious activities while still employing coronavirus prevention measures. Other services like beer stalls, karaoke parlors, bars or gyms should be opened last, he added.
However, Phu noted outbreaks within the country as a whole still exist, and Hanoi could still be harboring infected cases within the community.
"The reopening process needs to be done carefully along with strict supervision, or we would return to square one," he said.
Hanoi has recorded 465 local Covid-19 cases in Vietnam's latest coronavirus wave since late April, including 148 cases in two locked down hospitals. The capital has gone four days without recording a community transmission.
To fight the coronavirus, Hanoi had shut down non-essential businesses and services starting April 29, beginning with karaoke parlors and bars, then restaurants and cafes.
Northern and central regions continue to face heat wave of over 40 degrees Celsius
Northern and central regions are set to continue dealing with the ongoing heat wave as temperatures reach up to 40 degrees Celsius, with some places even enduring heat of over 40 degrees Celsius until June 21.
According to information given by the National Centre for Hydro-Meteorological Forecasting (NCHMF), the extreme weather will be met with low humidity of between 40% and 55%, with the time for temperatures rising to over 35 degrees Celsius being between 10 a.m. and 7 p.m.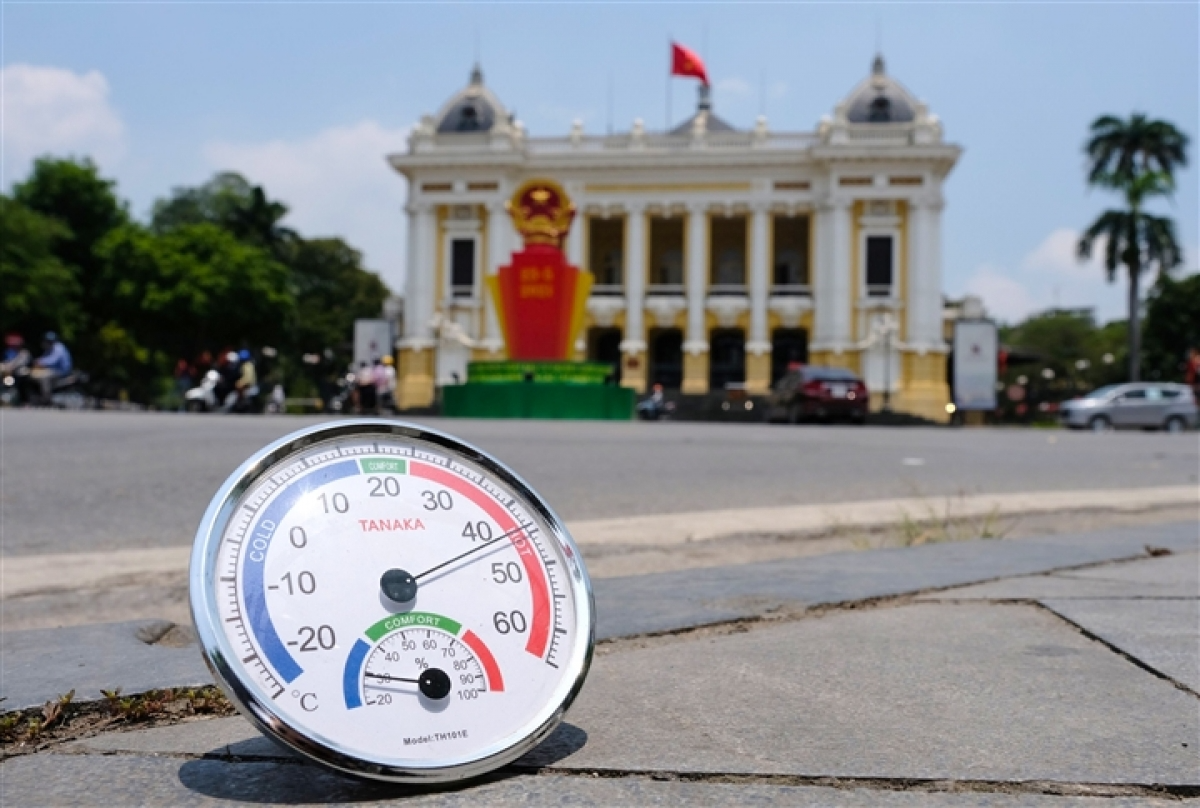 Photo: VOV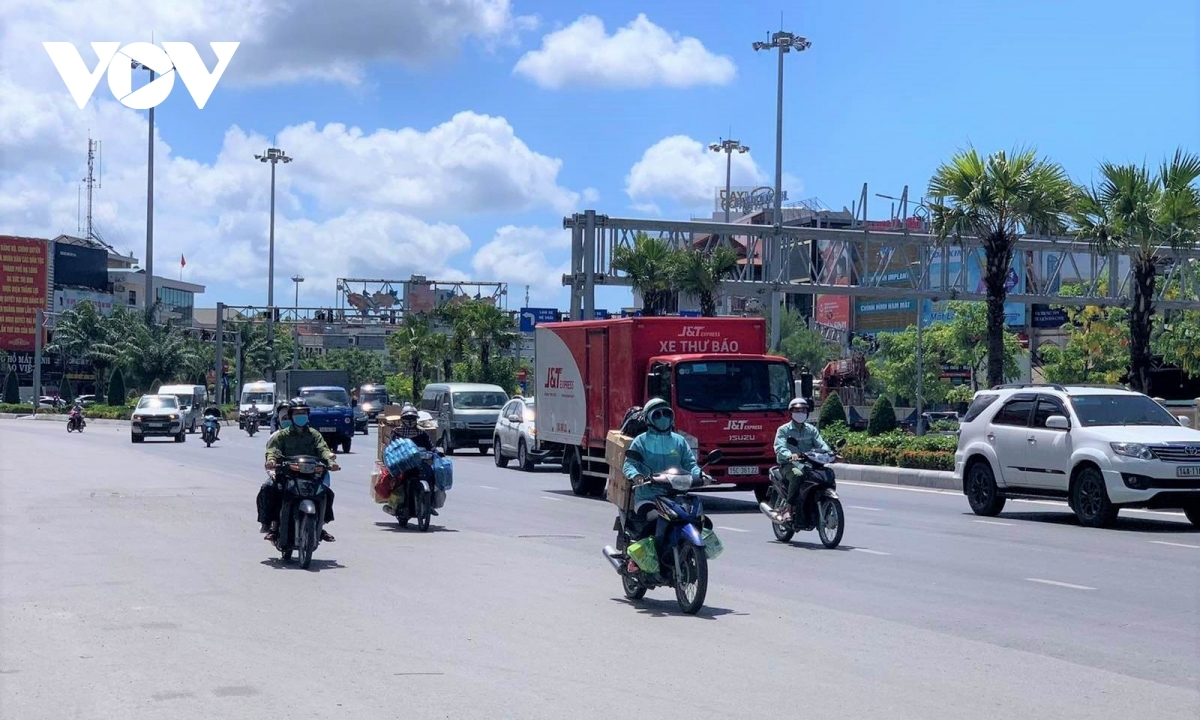 Temperatures rise to highs of 38 degrees Celsius at midday, forcing drivers to wear long-sleeve shirts and sunglasses to fight against the harsh weather conditions. Photo: VOV
In Hanoi, local temperatures are between 38 degrees Celsius and 40 degrees Celsius, with some places even seeing temperatures rise to over 40 degrees Celsius.
The harsh weather will come to an end in northern and central regions from June 22, cited VOV
The weather forecasting authorities have also warned that this prolonged spell of hot weather could pose a significant threat to people's health through dehydration, in addition to causing forest fires and potential blazes in residential areas.
Da Nang shuts public beaches following new community transmissions
Authorities in the central city of Da Nang decided to close public beaches and only allow eateries to serve takeaways from Saturday afternoon amid complicated pandemic developments.
The decision came as Da Nang recorded 24 new coronavirus cases since Friday after more than a month without detecting new community transmissions. Only six of these have been tagged as Covid-19 patients by the Health Ministry, according to VnExpress.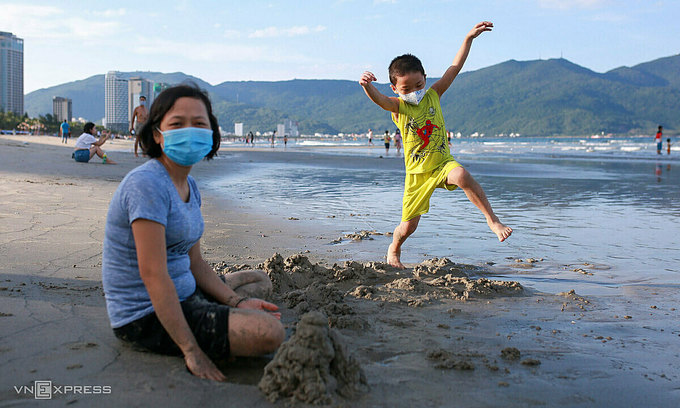 People on a beach in Da Nang city on June 9, 2021. Photo: VnExpress
City leaders said the pandemic situation "is turning complicated" and that the swimming ban would remain in place until further notice.
On June 9, city authorities reopened public beaches and allowed restaurants and eateries to resume business with safeguards after the pandemic situation was put under control.
However, a 31-year-old man was confirmed positive for the virus Friday, ending its 31-day streak without community transmissions. Following contact tracing and mass testing, the city recorded 23 more infections linked to the man.
Da Nang has recorded 182 infections since April 27 as the fourth coronavirus wave hit the country.
The popular tourist city has a coastline of 30 kilometers, which includes many of Vietnam's most beautiful beaches like My Khe, Non Nuoc and Nam O.
Garment and textile exports soar 15% to reach US$12.2 billion in 5 months
Vietnam's garment and textile exports were estimated to have reached US$12.2 billion in the first five months of 2021, up 15% over the same period last year, according to the Ministry of Industry and Trade (MOIT).
In its report published recently, the ministry attributed the growth to positive signals from the country's major export markets as well as domestic businesses' effective utilisation of opportunities from the free trade agreements (FTAs) which have been signed and put in place.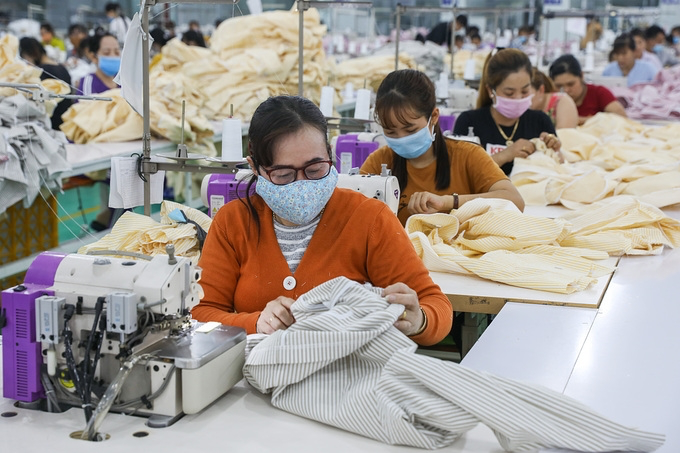 Garment and textile workers at a factory in the Mekong Delta province of Long An. Photo: Vnexpress
Vietnam's fibre and yarn exports during January-May soared by 60.1% year-on-year, while exports of curtain fabrics and other technical fabrics also reported a sharp increase of 66.2%.
The United States remained the largest importer of Vietnam's garment and textile products with a value of US$6.02 billion, up 24.4% from the same period in 2020 and accounting for 49.2% of the sector's total revenue, cited NhanDan.
Japan was the second largest consumer at US$1.31 billion (down 6.3%), followed by the European Union (27) at US$1.21 billion (up 14.7%) and the Republic of Korea at US$1.07 billion (up 4.2%).
In the first five months, Vietnam spent more than US$10.2 billion on importing raw materials for the garment and textile industry, representing a 33.4% increase over the same period in 2020.
Rosie Nguyen