Vietnam News Today (March 5): Upcoming National Assembly election to have 184 constituencies
Vietnam News Today (March 5) features headlines include upcoming National Assembly election to have 184 constituencies, Vietnam sends congratulations to Bulgaria on Liberation Day, Deputy PM, FM Minh holds phone talk with Singaporean FM.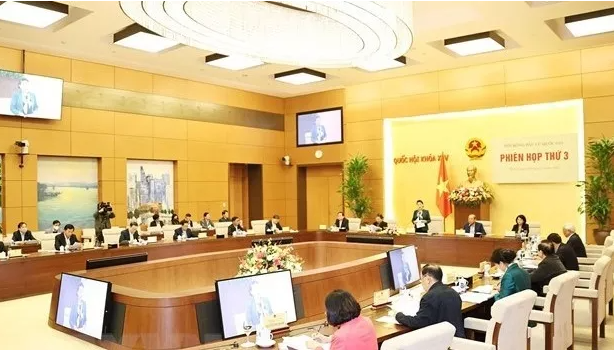 National Election Council's third meeting (Photo: VNA)
Upcoming National Assembly election to have 184 constituencies
The resolution was adopted by the National Election Council on March 3, specifying the number and list of constituencies and the number of NA deputies to be elected in each constituency nationwide.There are 184 constituencies across Vietnam in the election of deputies to the 15th National Assembly (NA), according to a new resolution.
Hanoi and Ho Chi Minh City have the largest number of constituencies, 10. HCM City will have 30 NA deputies, the highest number among centrally-run cities and provinces, followed by Hanoi, 29, as reported by NDO.
The election is scheduled to take place on May 23, which falls on Sunday.
Vietnam sends congratulations to Bulgaria on Liberation Day
General Secretary of the Communist Party of Vietnam and State President Nguyen Phu Trong on March 3 sent a message of congratulations to Bulgaria's President Rumen Radev on the country's 143rd Liberation Day (March 3, 1878-2021).
Prime Minister Nguyen Xuan Phuc also cabled a congratulatory message to his Bulgarian counterpart Boyko Borisov.
On the same day, Deputy PM and Minister of Foreign Affairs Pham Binh Minh offered his congratulations to Bulgarian Deputy PM and Foreign Minister Ekaterina Zaharieva, according to NDO.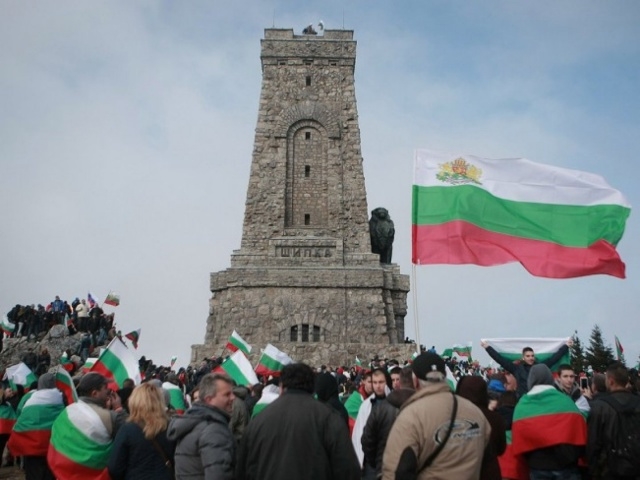 Bulgaria on Liberation Day (Photo: Novinite)
Deputy PM, FM Minh holds phone conversation with Singaporean FM
Deputy Prime Minister, Foreign Minister Pham Binh Minh had a phone conversation with Singaporean Foreign Minister Vivian Balakrishnan on Thursday.
The two sides discussed bilateral cooperation between Viet Nam and Singapore and regional and international issues of shared concerns.
Vivian congratulated on Viet Nam's success of the 13th National Party Congress as well as its good management of the COVID-19 pandemic and positive socio-economic outcomes.
He affirmed Singapore attaches importance to the relationship with Viet Nam, especially amid current complicated developments in the region and the world.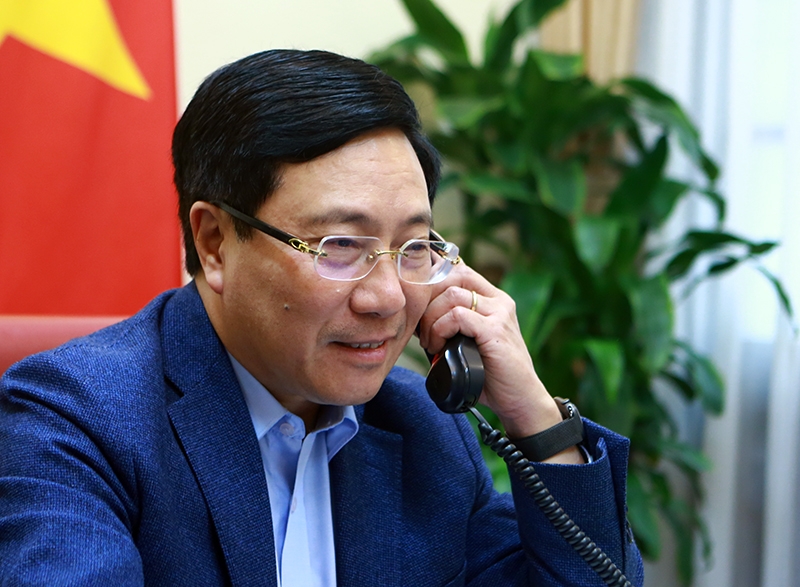 Deputy Prime Minister, Foreign Minister Pham Binh Minh holds phone conversation with Singaporean Foreign Minister Vivian Balakrishnan on March 4, 2021. Photo: VGP
Meanwhile, Deputy PM, FM Minh expressed thanks for Singapore's support for Viet Nam as the ASEAN Chair in 2020 and the non-permanent member of the United Nations Security Council in the tenure 2020-2021.
Minh suggested that both countries accelerate the exchange of delegations at a mutually convenient time and that Singapore assist Viet Nam in accessing vaccine sources.
Regarding regional and international issues, both sides shared their wish that stability would be restored soon in Myanmar, pledging to continue joining ASEAN's joint efforts in seeking solutions to the issue in Myanmar, VGP reported.
Vietnam, UK diplomats rejoice over flourishing bilateral ties
Vietnamese Deputy Minister of Foreign Affairs To Anh Dung and Minister for Asia at the UK's Foreign, Commonwealth & Development Office (FCDO) Nigel Adams showed their elation at the positive and comprehensive development of the Vietnam-UK relationship during their phone talks on March 4.
Last year both sides issued a joint statement on the enhancement of the bilateral strategic partnership to a higher level in the next decade, as well as the signing of the UK-Vietnam Free Trade Agreement (UKVFTA).
The two diplomats expressed their confidence that the bilateral ties will grow and flourish in the time ahead.
Dung congratulated the UK on its tremendous achievements in the COVID-19 pandemic containment, especially its leading role in Europe and the world in deploying COVID-19 vaccinations.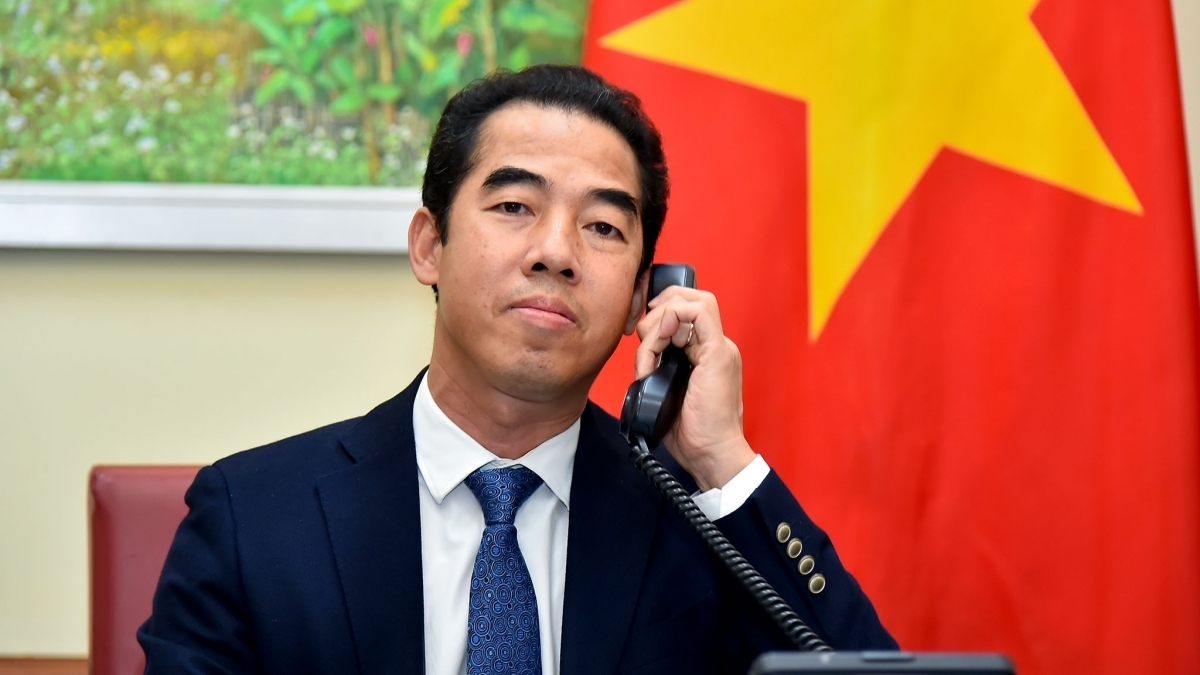 He voiced his hope that the UK will share experience in vaccinations with Vietnam, and offer more favourable conditions for the nation in the next rounds of vaccine supply.
The Vietnamese diplomat also suggested the two sides resume delegation exchange soon and effectively carry out key cooperation mechanisms, including the strategic dialogue on security-defence, thus giving added fresh impetus to the bilateral strategic partnership in the fields of politics-diplomacy, trade, investment, development cooperation, security-defence, culture, education, health care, science-technology, and people-to-people exchanges.
According to VGP, Adams, in turn, congratulated Vietnam on successfully assuming its role as ASEAN Chair in 2020 and thanked the country for its support to the UK in reinforcing relations with the Association of Southeast Asian Nations (ASEAN). He hailed Vietnam's role as a non-permanent member of the UN Security Council in the 2020-2021 tenure and its efforts in coping with climate change and switching to green energy for sustainable development.
Nearly 400 Vietnamese nationals repatriated from Myanmar
Two Vietnam Airlines flights brought home more than 390 Vietnamese citizens from Myanmar on Thursday.
The Embassy of Viet Nam in Myanmar sent its staff to assist these people to complete all required procedures before boarding the flights.
The passengers onboard these flights include children aged under 18, the elderly, and others in disadvantaged circumstances.
After landed at the Da Nang International Airport, all the passengers received medical checks and were quarantined in accordance with the current regulations on COVID-19 responses.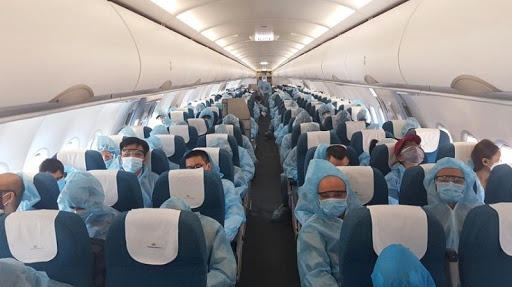 (Photo: Hanoi Times)
Speaking at the Informal ASEAN Ministerial Meeting held digitally on March 2, Deputy Prime Minister, Foreign Minister Pham Binh Minh called on parties in Myanmar to exercise full restraint and avoid all acts of violence to ensure safety for citizens and organize peace dialogues in order to soon stabilize the situation.
He said that escalating violence and tensions, which have caused human losses in Myanmar recently, have affected peace and stability in not only Myanmar but also the whole region.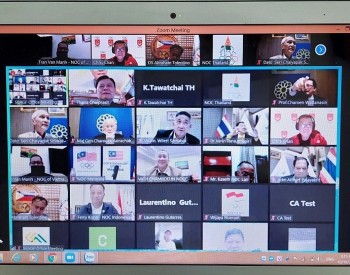 National
Vietnam News Today (October 19): Vietnam records 3,159 new local Covid cases; Vietnam ratifies ASEAN Trade in Services Agreement; SEA Games 31 likely to be held in Vietnam in May 2022; Goethe-Institut's science film festival goes virtual from October 18.
Friendship
PeaceTrees continued UXO-clearing efforts in the central province of Quang Tri in spite of severe storm warnings.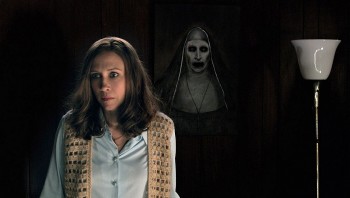 Handbook
Halloween is coming, and nothing is better than some good and spooky horror films. Here is a list of carefully selected 20 horror movies on Netflix that you can stream right now.