Vietnam News Today (Sep. 22): Vietnam to Rank Among Top 15 Asian Economies in 2022
Vietnam News Today (Sep. 22): UKVFTA helps to promote agricultural trade exchanges with UK; Vietnam to rank among top 15 Asian economies in 2022; Vietnam engages in UN activities to promote multilateralism; Thai enterprises optimistic about Vietnam's economic outlook.
Vietnam News Today (Sep. 22) notable headlines
UKVFTA helps to promote agricultural trade exchanges with UK
Vietnam to rank among top 15 Asian economies in 2022
Vietnam engages in UN activities to promote multilateralism
Thai enterprises optimistic about Vietnam's economic outlook
ADB keeps Vietnam 2022 growth forecast unchanged at 6.5%
Hanoi seeks ways to optimize cultural resources for creative city building
Petrol prices continue to drop
Hue ancient city becomes a spotlight on Vietnam's tourism map
Ambassador jointly chairs UNGA 77 opening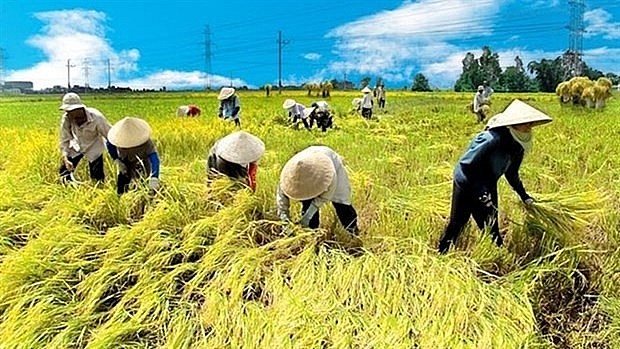 Photo: vneconomy.vn
UKVFTA helps to promote agricultural trade exchanges with UK
The UK-Vietnam Free Trade Agreement (UKVFTA) has had a clear impact on trade exchanges between Vietnam and the UK, particularly in the field of agriculture, since it officially took effect on May 1, 2021.
Exports of agricultural, forestry and fishery products to the UK have recorded positive results after the UKVFTA took effect, according to the Trade Promotion Department of the Ministry of Industry and Trade.
In the first six months of 2022, Vietnam's revenue from coffee exports to the UK more than doubled from the same period last year to reach nearly US$62 million.
Nguyen Khanh Ngoc, Deputy Director of the ministry's European-American Market Department, said the reduction of the import tax to zero per cent after January 1, 2021, had helped many Vietnamese products to have a more competitive advantage in comparison with the same products of other countries exporting to the UK.
Affirming that the UKVFTA is a great opportunity for Vietnamese export businesses, Trade Counsellor at Vietnam's Embassy to the United Kingdom Nguyen Canh Cuong said Vietnamese businesses still faced many obstacles in seeking partners and meeting quality standards and export procedures needed to export products to the UK as well as risks relating to contracts, payment and prevention measures.
"Rice has huge potential in the UK market but has not yet been fully exploited. The volume of rice exported to the UK is still much lower than the demand of UK importers and the ability of Vietnamese export businesses," he said.
In order to increase the market share of Vietnamese products in the UK, experts recommended that Vietnamese businesses produce products in line with the quality standards of the UK, master export procedures to the UK and improve product quality by investing more in preservation technology and transportation.
They also proposed paying more attention to trademark registration and protection in the UK, proactively getting access to giant distribution corporations of the UK and actively building and developing a network of Vietnamese businesses in the UK to connect and introduce partners for Vietnamese businesses.
In the field of seafood, Deputy General Secretary of the Vietnam Association of Seafood Exporters and Producers (VASEP) Nguyen Hoai Nam said the UKVFTA with preferential tariffs had brought many competitive advantages for Vietnamese seafood products. In order to effectively exploit the UK market, and in particular tapping opportunities from the UKVFTA, Vietnamese exporters, processing businesses and farmers needed to resolutely abide by regulations on product traceability.
He also pointed to the need to ensure seafood product quarantine requirements and food safety and hygiene in the whole process of preserving and processing of fishery products to meet the import requirements of other countries, according to VNS.
Businesses needed to pay attention to their social responsibility, particularly in sustainable development, labour rules and environmental protection, he added.
Among Southeast Asian countries that exported rice to the UK in 2021, Vietnam enjoyed the highest average unit price at US$1,012 per tonne, while rice from Thailand, Cambodia and Myanmar stood at US$999, US$991 and US$502 per tonne, respectively, according to the VASEP.
Vietnamese rice in the UK is mainly sold to the Vietnamese community and part of the Chinese, Thai, Malaysian, and Filipino communities. Popular Vietnamese rice brands in the UK include Golden Lotus Premium Jasmine Rice, Longdan Rice, Buffalo Saigon Fragrant Rice and Buffalo Brand Northern Vietnam Glutinous Rice.
Vietnam ranks 15th among countries exporting rice to the UK, making up a modest 0.42% of the total import turnover to this country, according to Trade Counsellor of the Vietnamese Embassy to the UK Cuong.
However, in order to turn potential into reality, he recommended Vietnamese farmers and rice exporters thoroughly apply Global GAP on a large scale while promoting the production of high-quality fragrant rice.
He suggested the Crop Production Department, the Plant Protection Department and authorities of provinces with large rice-growing areas implement programs to support farmers in rice varieties, safe agricultural materials, milling and rice storage before exporting.
To support Vietnamese businesses to export products to the UK, Deputy Director of the Trade Promotion Department Bui Thi Thanh An said the Government had national brand programs, and the department would continue supporting businesses to promote their brands via trade promotion programs.
The department would also assist businesses to connect with partners as well as provide guidelines to help them successfully export products to the UK and other international markets.
Director of the WTO and Integration Center of the Vietnam Chamber of Commerce and Industry Nguyen Thi Thu Trang said it was necessary to have measures to help businesses get access to the market, connect with partners, improve product quality and meet standards and requirements of the UK market. Management agencies need to create mechanisms and simplify administrative procedures to create the best conditions for businesses.
Vietnam to rank among top 15 Asian economies in 2022
Vietnam is anticipated to be placed among the top 15 with the largest GDP based on purchasing power parity (PPP) in Asia this year, according to the latest projections made by the International Monetary Fund (IMF).
China is forecast to become the economy with the largest GDP by purchasing power parity (PPP) in Asia, followed by India, Japan, Indonesia, the Republic of Korea, Thailand, Vietnam, Philippines, and Malaysia.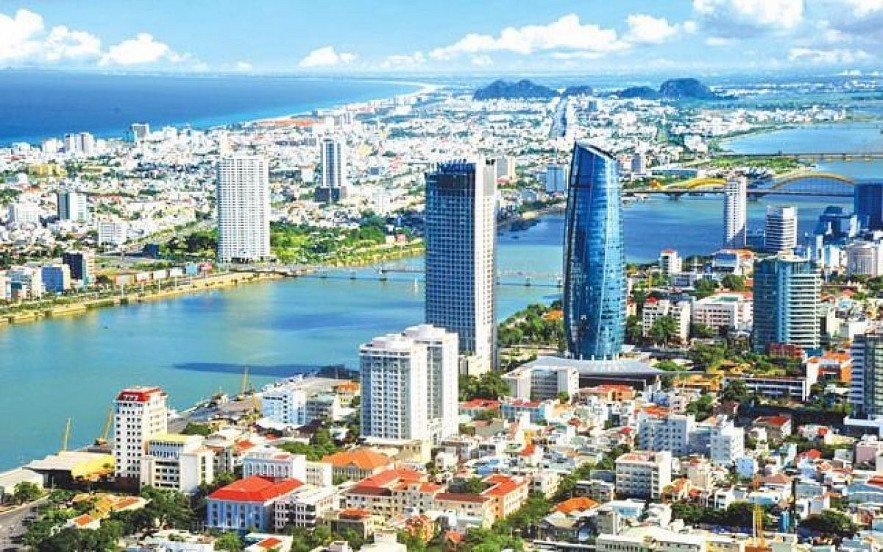 Photo: VOV
Elsewhere in Southeast Asia, Indonesia is projected to record the leading GDP (PPP) scale among regional countries, reaching approximately US$3.995 trillion this year.
Meanwhile, Thailand and Vietnam are set to rank second and third with GDP forecast reaching roughly US$1.476 trillion and US$1.278 trillion, respectively, according to VOV.
According to the IMF's forecast, Vietnamese GDP (PPP) this year is likely to increase by US$144.04 billion compared to 2021, while Indonesia is poised to record higher growth than Vietnam with GDP (PPP) inching up by US$429 billion.
Other regional countries are projected to witness slower improvements in GDP, including the Philippines, up US$132.76 billion, Thailand, up US$132 billion, Malaysia, up US$118.75 billion, Singapore, up US$66.53 billion, Myanmar, up US$19.04 billion, Cambodia, up US$9.2 billion, Laos, up US$6 billion, and Brunei, up US$3.7 billion.
GDP (PPP) is typically used by international organisations to accurately reflect a country's development. Along with that, it will partly reflect the overall quality of life of people in a specific area.
Vietnam engages in UN activities to promote multilateralism
Ambassador Le Thi Tuyet Mai, head of the Permanent Mission of Vietnam to the United Nations (UN), WTO and other international organisations in Geneva, led a delegation to a UN exhibition on 100 years of multilateralism that opened in Geneva on September 20.
The UN, founded in 1919 with the name of "League of Nations", was the first international organization with a view to developing cooperation among nations and to guarantee peace and security for them.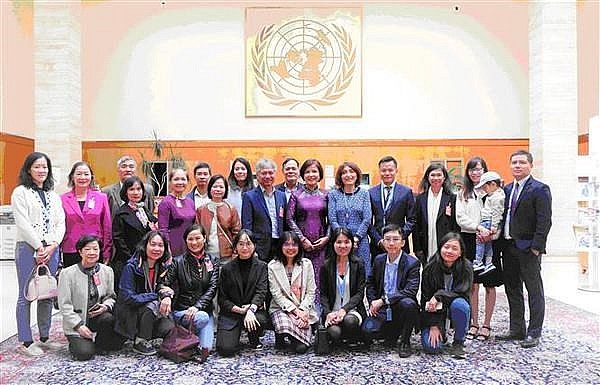 Ambassador Le Thi Tuyet Mai and the Vietnamese mission at the exhibition. Photo: VNA
In 1920, the organization established its seat in Geneva, and this marked the development of contemporary multilateral diplomacy. Over the past 100 years, multilateralism has evolved from the initial steps of the League to the complex and comprehensive work being done by the UN today, reported VNA.
To celebrate 100 years of multilateralism, UN Geneva has organized numerous activities together with member states, observers, international organizations, and other partners, including local authorities, civil societies, and the private sector. The aim was to highlight the evolution of multilateralism in various areas from the time of the League of Nations to the present day, and the 2030 Agenda for Sustainable Development.
The exhibition shows historical documents and artifacts at the UN Library in Geneva, helping connect the public with current global issues. This is also an opportunity for the UN and its member states to promote peace through multilateralism, review lessons of the past as they look to the future together.
Since becoming an official member of the UN on September 20, 1977, Vietnam has supported and promoted multilateralism. The Vietnamese mission's attending the exhibition showed the country's strong commitments and efforts in upholding and strengthening multilateralism.
Over the past 45 years, from an underdeveloped country, Vietnam has become a middle-income one and a responsible partner of the global organization, taking on many responsibilities, making substantial and effective contributions to the largest multilateral organization on the planet, and implementing most of the Millennium Development Goals, especially those on hunger eradication and poverty alleviation, gender equality, health and education.
Thai enterprises optimistic about Vietnam's economic outlook
Many Thai companies have expressed their confidence in the bright future of the Vietnamese economy following the country's success in containing Covid-19 and promoting economic recovery.
For them, Vietnam is an attractive investment destination with high GDP growth and a conducive business climate.
As of June 2022, Thailand is the ninth largest foreign investor in Vietnam, with a total of US$13 billion across more than 600 active projects.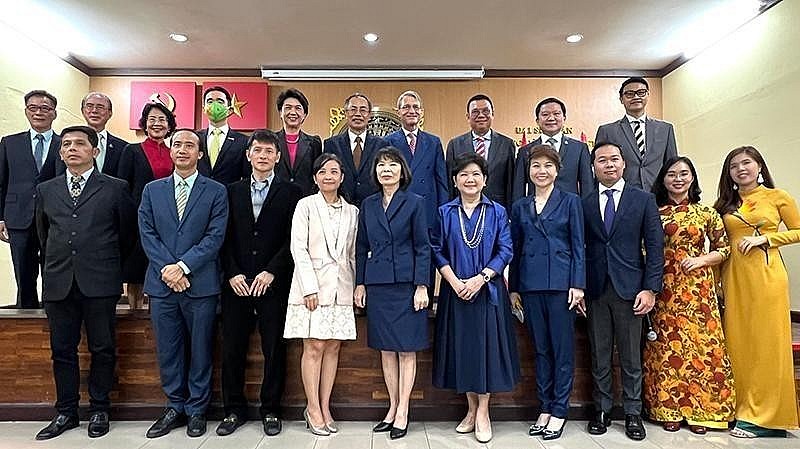 Thai enterprises receive the Vietnamese Foreign Minister's certificates of merit for their contributions to fighting Covid-19.
With the coronavirus pandemic now under control, the Vietnamese economy is projected by many international organisations to grow by about 6% this year.
According to Aswin Techajareonvikul, CEO and President of Berli Jucker, the group's business in Vietnam has recovered to the pre-pandemic level and its investment projects are witnessing good progress, cited NDO.
He added that thanks to the Vietnamese government's various policies to attract foreign investment, the economy has seen rapid growth, noting that this is why Thai and Southeast Asian companies wish to pour further investment in Vietnam.
Amata Vietnam CEO Somhatai Panichewa said that Vietnam is one of the economic bright spots in Asia as the only economy with positive growth during the pandemic.
B.Grimm Power Chairman Harald Link expressed his confidence about Vietnam becoming more prosperous thanks to having a hard-working population and a government that is working to promote economic development and support foreign investors.
ADB keeps Vietnam 2022 growth forecast unchanged at 6.5%
The Asian Development Bank (ADB) has maintained its favorable economic outlook for Vietnam as it forecasts the country's gross domestic product to expand 6.5% in 2022 and 6.7% in 2023, based on the update of its flagship economic report released on September 21.
ADB Country Director for Vietnam Andrew Jeffries commented that Vietnam's economy recovered faster than expected in the first half of 2022 and continues to grow amid the challenging global environment.
The steady recovery was supported by strong economic fundamentals and driven by a faster-than-expected bounce back of manufacturing and services, he held.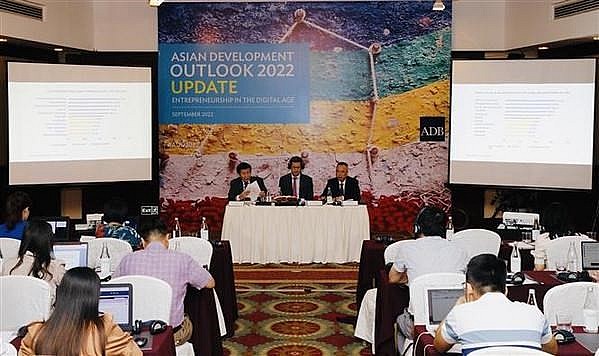 At the conference to release the report. Photo: VNA
The Asian Development Outlook (ADO) Update 2022 says Vietnam's economy is performing reasonably well amid uncertainties in the global economy. Restored global food supply chains will boost agriculture production this year, but high input costs will still constrain the recovery of the agriculture sector, it said.
Softening global demand has slowed manufacturing. The manufacturing purchasing managers' index in August softened to 52.7 from 54.0 in June. However, the outlook for the manufacturing sector remains bullish given strong foreign direct investments in the sector, cited VNA.
Fully normalized domestic mobility and the lifting of Covid-19 travel restrictions for foreign visitors will support a robust rebound in tourism in the second half of the year, driving the growth of the services sector, the report said.
Increasing inflation in the US and the European Union has heightened inflationary pressure in the country. However, Vietnam's prudent monetary policy and effective price controls, especially for gasoline, should keep inflation in check at 3.8% in 2022 and 4.0% in 2023, unchanged from the projection made in April's Asian Development Outlook.
The country's economic outlook continues to face heightened risks. The global economic slowdown could weigh on Vietnam's exports. Labor shortage is expected to weigh on the fast recovery of the services and labor-intensive export sectors in 2022.
The slow delivery of planned public investment and social spending, especially the implementation of the government's Economic Recovery and Development Program, can slow growth this year and the next, the report said.