Vietnam, Oman boost bilateral trade turnover
The relationship and economic cooperation between Vietnam and Oman have witnessed positive growth in recent years, especially in bilateral trade turnover.
Oman Ambassador to Vietnam Saleh Mohamed Ahmed al Suqri since the establishment in 1992, bilateral relations between the two countries have seen remarkable progress in many fields thanks to the efforts of the two governments, Nhan Dan reported.
Vietnam and Oman have had a long-lasting tradition of friendly cooperative relations. The two countries ceaselessly support each other to maintain their leadership roles in Southeast Asia and the Middle East, as well as in the international arena.
Sultan Haitham Bin Tariq reaffirmed the stance of Oman's foreign policy is advocating peaceful co-existence among countries and non-interference in the internal affairs of other nations.
The two sides pledged to continue to maintain comprehensive development in different fields such as diplomacy, investment, trade, and tourism, through the annual meetings of the Vietnam-Oman Intergovernmental Cooperation Committee.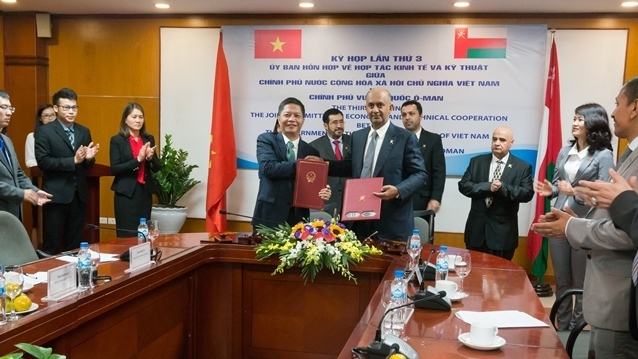 Vietnamese Minister of Industry and Trade Tran Tuan Anh (L) and Omani Minister of Commerce and Industry Ali bin Masoud Al-Sunaidy sign a minute at the end of the third meeting of the Vietnam-Oman Joint Committee on Economic and Technical Cooperation, Hanoi, March 23, 2018. Photo courtesy of Vietnam Oman Investment
In a meeting in March 2018, Vietnamese Minister of Industry and Trade Tran Tuan Anh and Minister of Trade and Industry of Oman Ali bin Masoud Al Sunaidy signed the third meeting Resolution of the Joint-Committee on Economic and Technical Cooperation between the two countries. After each session, many trade and investment projects have been kicked off, with a total of bilateral import and export turnover having vigorously increased, bringing about great economic achievements for the two countries.
Proving that, the bilateral trade has witnessed robust growth in recent years with US$117 million in 2017, US$127 million in 2018, and US$200 million in 2019.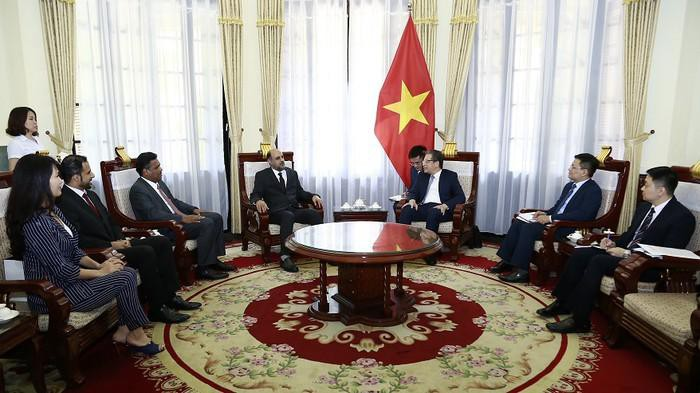 Deputy Minister of Foreign Affairs Dang Minh Khoi welcomes Oman Ambassador to Vietnam Saleh Mohamed Ahmed al Suqri Photo courtesy of Embassy of Oman in Vietnam
In addition, the Vietnam - Oman Investment Joint Stock Company (VOI) established in 2008 is an important joint venture between the Oman Investment Authority (OIA) and the State Capital Investment Corporation of Vietnam (SCIC). After more than ten years of establishment, the VOI has invested nearly US$300 million in Vietnam, focusing on essential sectors like hi-tech agriculture, infrastructure, water treatment, renewable energy, pharmaceutical, healthcare, and education.
The achievements of Vietnam and Oman have hailed the promising future of their relations in various areas, including trade, investment, cultural cooperation, education-training, tourism, agriculture, oil and gas, among others.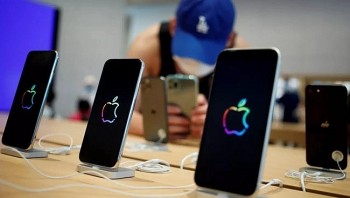 World
India exported iPhones worth $1 billion from May to September 2022, according to a Bloomberg report, but a closer look at the data shows the country is a long way from rivalling China's iPhone manufacturing chops