Vietnam protests against China's sovereign claims over Paracel and Spratly Islands
Vietnam has circulated a note at the United Nations rejecting China's sovereign claims over the Hoang Sa (Paracel) and Truong Sa (Spratly) archipelagoes in the East Sea and reasserted both groups of islands are under Vietnam's sovereignty, VOV reported.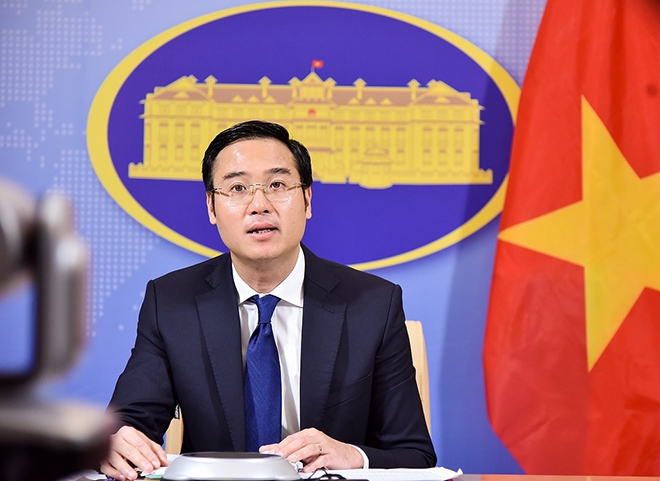 Deputy Spokesperson of the Vietnamese Ministry of Foreign Affairs Ngo Toan Thang. Photo: VGP
Deputy spokesperson for the Ministry of Foreign Affairs of Vietnam Ngo Toan Thang was speaking at a regular press briefing in Hanoi on April 23, answering reporters' question concerning Vietnam's stance towards China's recent circulation of a number of notes expressing ungrounded sovereignty claims over the Paracel and Spratly Islands.
Vietnam sent a note to the United Nations slamming the Chinese view on March 30, 2020, Thang said adding that Vietnam also had an exchange of views with China to reaffirm its consistent stance towards the matter.
Vietnam also circulated the note on April 10, 2020 to defend its firm position on the East Sea issue with other parties concerned.
"Vietnam has repeatedly affirmed that it has sufficient historical evidence and legal basis to assert sovereignty over the Paracel and Spratly Islands in accordance with international law.
"All maritime claims which are contrary to the provisions of the 1982 United Nations Convention on the Law of the Sea (UNCLOS) and infringe upon Vietnam's sovereignty, sovereign rights and jurisdiction over its waters are null and void.
"Vietnam believes that all countries have common duties and interests in respecting fundamental principles of international law, including the principle of equality of national sovereignty, refraining from the threat or use of force in international relations, promoting friendship, and settling international disputes through peaceful means."
In this spirit, the deputy spokesperson stressed Vietnam stands ready to resolve all disputes with parties concerned through negotiations as well as other peaceful means, including those specified in the 1982 UNCLOS.
The same day, the deputy spokesperson also voiced Vietnam's strong opposition to China's April 19 so-called naming of 80 geographical features in the East Sea, saying such acts are null and void and not recognized.
According to a notice jointly released by China's Natural Resources Ministry and Civil Affairs Ministry on April 19, it has given names to features in Paracel and Spratly Islands. These include 25 islands, shoals and reefs and 55 oceanic mountains and ridges.
It was the latest move of China to assert its territorial claims in the East Sea (internationally referred to as the South China Sea).
The statement came a day after China said it had set up two administrative districts under the so-called Sansha city, Hainan province – which it named Xisha and Nansha– to govern the Paracel and Spratly islands.
More specifically, the Chinese Ministry of Civil Affairs said that its State Council has approved the formation of "Xisha District" on Woody Island on the Paracels and "Nansha District" on the Fiery Cross Reef of the Spratlys.
Foreign Ministry spokesman Geng Shuang at a daily briefing on April 21 said China has lodged stern representations in response to what it called Vietnam's illegal claims in the South China sea and that any attempt to deny China's sovereignty there will be doomed to fail.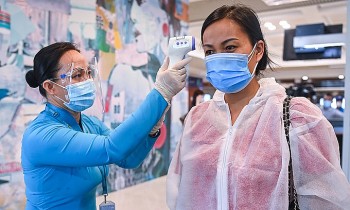 National
Vietnam News Today (October 20): Vietnam adds 3,034 Covid-19 cases to national infection tally; HCM City enhances cooperation with China's Shanghai; Thirty-two localities declare Covid-19 risk levels; Transport ministry mulls letting the unvaccinated fly.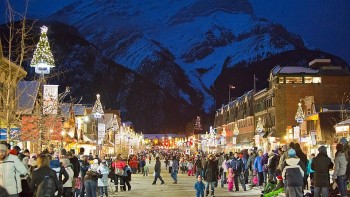 Travel
If you are looking to celebrate your Christmas somewhere else outside the country, then Canada can be the perfect choice for you with these 10 best and most idyllic places to have a wonderful Christmas holiday with your friends and families.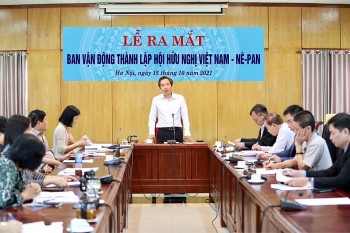 Friendship
The Advocacy Committee for the establishment of the Vietnam - Nepal Friendship Association was officially launched.