Vietnam Ranked As The World's Top Destination For Winter
Together with snow leopards in Ladakh (India), windy Seychelles Archipelago in the Indian Ocean, watching the northern lights in Lofoten (Norway), Vietnam's winter are loved by international tourists.
Vietnam has been named as one of the top destinations for winter, which has been announced by Le Figaro, a French newspaper, according to Nhan Dan newspaper.
The newspaper says Vietnam possesses a treasure of world heritages such as Ha Long Bay with its astonishing landscapes, and Trang An Tourism Complex which is known as Ha Long Bay on land. Le Figaro noted that travelers should not miss the central region in Vietnam with many unexplored destinations, including Phu Yen Province with its long beaches of the ancient Champa ruins and rituals at sacred temples in Binh Dinh province, according to VNA. Tourists will enjoy a wonderful and quiet time relaxing at the world's leading resorts in Phu Yen, along with experiences of coral diving and taking cruises around the peaceful waters.
Following snow leopards in Ladakh (India), windy Seychelles Archipelago in the Indian Ocean, watching the northern lights in Lofoten (Norway), the "tropical paradise" in Thailand, and crossing the equator in Ecuador, were also among the suggestions by Le Figaro for visitors during winter.
1. Ninh Binh
Photo: Bao Tai Nguyen Moi Truong
Ninh Binh is the historical place of the former capital of Hoa Lu. The area in Tam Coc and Trang An is covered by karst sceneries, rivers, and rice fields, this place is suitable for boat trips.
The best time to visit Ninh Binh is in the dry season, in the autumn – in the months from September to November, temperatures are not so high. Suitable months to visit Ninh Binh are also – March, April, May. It is good to know, the winter months (December, January, February) may be cold and also October+December can be rainy.
Winter is usually a time of new experiences for international visitors to Vietnam. Those coming to Ninh Binh will be able to experience the distinct difference between Western and Southeast Asian winters; a visit will be blessed with very decent temperatures of around 21°C (70°F) in December and January and 23°C (73°F) in February. For many visitors with an aversion to the heat, these temperatures are actually preferable to those in Ninh Binh's 'best times to visit, as outdoor activities can still be completed without stifling humidity.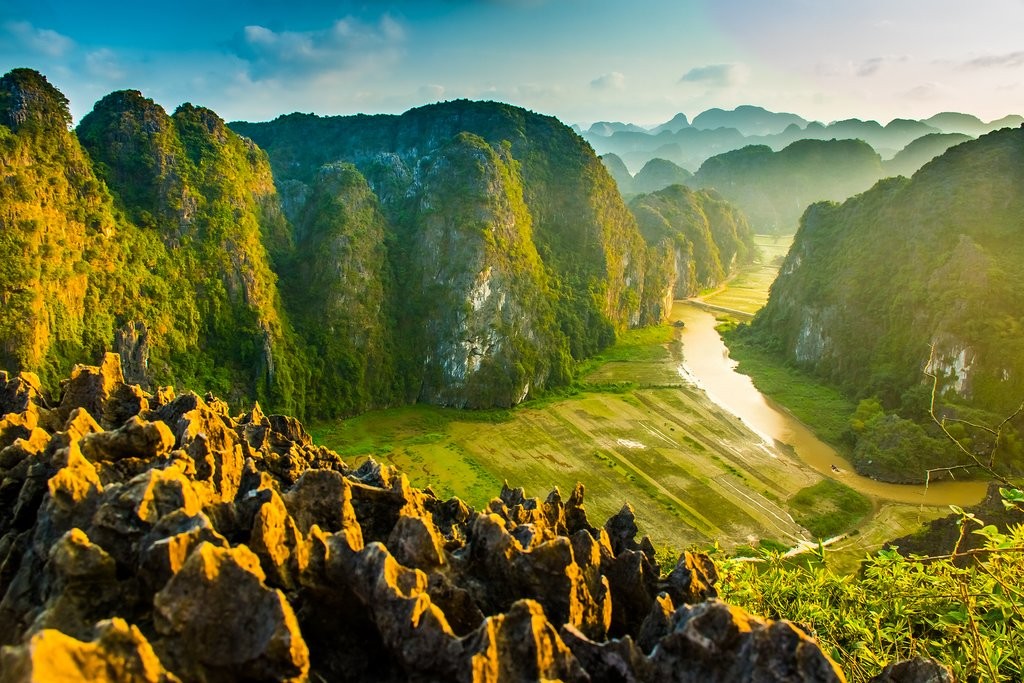 Photo: KimKim
The sun takes it a customary holiday during winter in Ninh Binh and ducks beneath a veil of the light grey cloud for much of the season. Sunshine hours are still acceptable; about 4.5 – 5.5 hours per day on average, but many of the things to do in Ninh Binh will be done in the region's evocative sheet of mist, which rolls through slowly and envelops entire mountain ranges at a time. Though this casts quite a bit of darkness through Ninh Binh, the resultant views are simply breathtaking and transport visitors in an instant back to ancient Vietnam and its hugely attractive landscape.
Along with the mist, the lack of rain is Ninh Binh's strongest attraction in winter. With an average of 10 – 20mm of rain all season, Ninh Binh continues its unfettered beauty and paves the way for yet more outdoor exploration as long as the temperatures and the obscured views can be tolerated. The fog leaves behind many droplets of water vapor and it is this that accounts for a lot of the precipitation during the winter.
2. Ha Long Bay
Halong weather is typical for the tropical coastal climate, which has two main seasons all year round. From April to September, it is often hot and humid; from October to March the weather is dry with some cold months. Most travelers visit Vietnam in wintertime, this is the dry season in the country. Winter in Halong Bay is a really good time to visit.
From December through to late February every year, the temperatures drop to around 16 – 18ºC. The bay is calm, quieter than in the real peak season, and with little wind, holidaymakers can expect excellent conditions for cruising.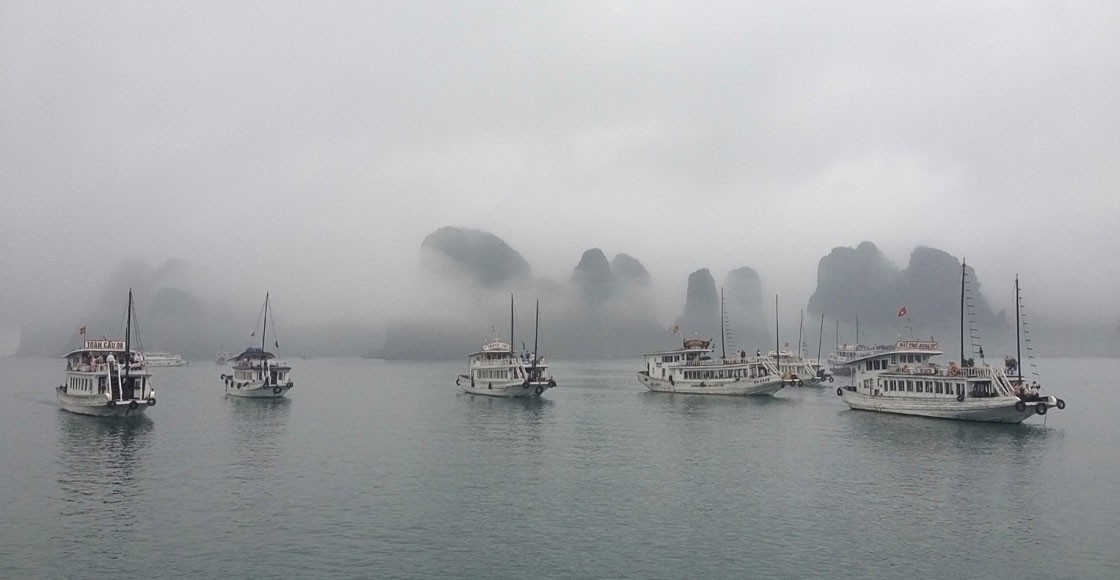 Photo: Paradise Cruises
Ha Long bay has a close altitude with two audible seasons: a hot and boiling summer and an algid and drier winter. There is usually about 5 to 8 hours of sunshine per day, with August being the sunniest month. During these months the clamminess is about 83% and the boilerplate condensate is 23mm, with the wettest month of the year being January. Generally, in these months, there is usually the appearance of fog, which leads to low visibility.
During the winter from October to April of the following year, the average temperature gets as low as 15°C and the lowest could be 5°C sometimes. This time is also dry season with little rain, it's approximately 15-20% of the total rainfall. Normally, the cold weather does not have much effect on cruise activities. Some outside recreational activities such as kayaking, swimming, climbing mountains might be postponed in bad weather. Some days could grow much colder, foggier, or have heavy rain that you should pay attention to safety instruction and tour guide's advice.
3. Trang An Tourism Complex
Trang An Eco Tourism Complex – located in the complex of Trang An scenic area, Ninh Binh province. It's covered an area of 2168 ha. Far from Ha Noi about 90 km to the south. The site features world-wide value for geological, geomorphological, archaeological and aesthetic tectonics, which has been honored by UNECO as a Natural World Heritage site.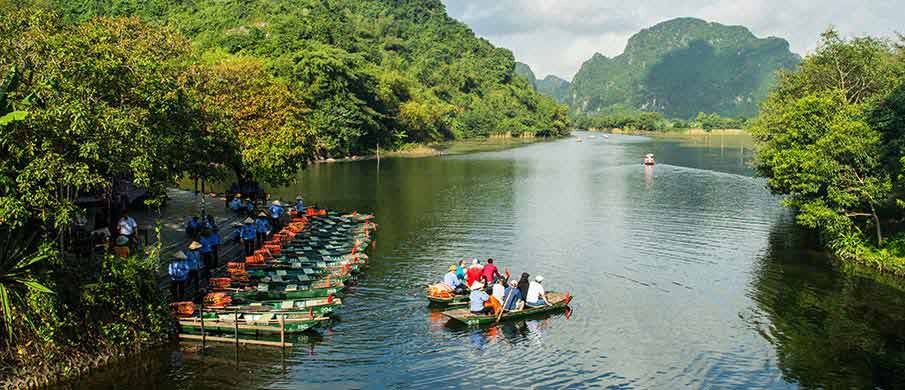 Photo: Northern Vietnam
The landscape of the ecological area is a majestic mountainous region, created by the multi-dimensional mountains of the shadow down the small streams winding, meandering the cave, the valley of wilderness. beautiful to strange. To visit the Trang An Eco Tourism Complex area, visitors will experience each level of emotions. You will have a chance to explore the distant roots of human life.
The combination of tourism types, such as ecotourism, spirituality, and historical sites create attractive tourism. Traveling to this area you will get the enthusiastic, caring, friendly staff of the tour guide and local people always satisfy tourists. Your Vietnam family tours to Ninh Binh Vietnam will be more memorable.
There are many beautiful caves in the Trang An Eco Tour complex, located on different tourism routes.
4. Phu Yen Province
Phu Yen is a coastal province, lying in the Central of Vietnam, between Binh Dinh Province (Quy Nhon) and Khanh Hoa Province (Nha Trang). The biggest and most populated city in Phu Yen is Tuy Hoa city, yet the city remained unknown to the mass public because its government did not invest much in the fields of tourism. It is not until the launch of the movie Yellow Flowers on the Green Grass (Toi thay hoa vang tren co xanh) which was shot in Phu Yen that these picturesque landscapes started to draw attention from tourists in Vietnam. They, since then, flocked to this untouched and beautiful place to discover Phu Yen.
Encompassing a wide variety of mountains lagoons, fertile plains, and rivers with over 200 kilometers of shoreline along the curving south-central coast of Vietnam. With less reputation than the famous Nha Trang, Phu Yen is a great alternative for those who fancy a quiet and peaceful beach shore where they can enjoy patches of golden sand to themselves.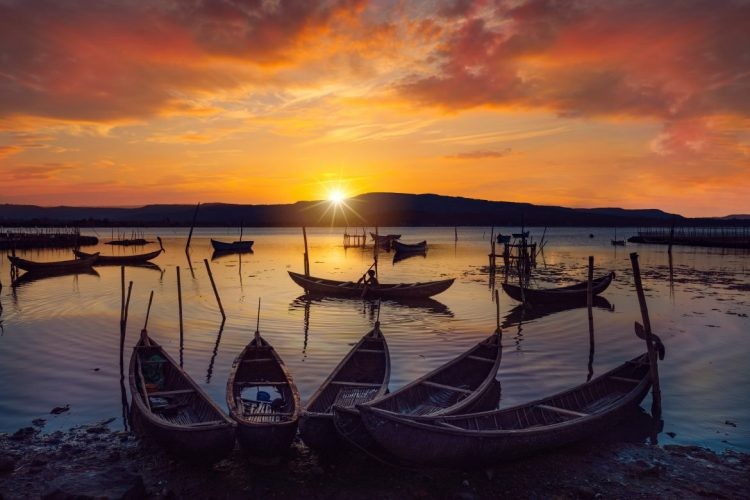 Photo: Luxury Travel
If you are a person who always yearns for adventures, then Phu Yen can also provide you with one of the most exciting ones with all its ancient remnants and water sports here. There are also ports, mountains, and bays nearby where tourists can explore a tropical forest full of rare and exotic plants and animals.
Phu Yen once belonged to the Champa Kingdom, which ruled central Vietnam from the 2nd to the 17th. They absorbed the Champa kingdom and remained the land "Phu Yen" as it is called today. In Vietnamese, "Phu Yen" means future prosperity and peace.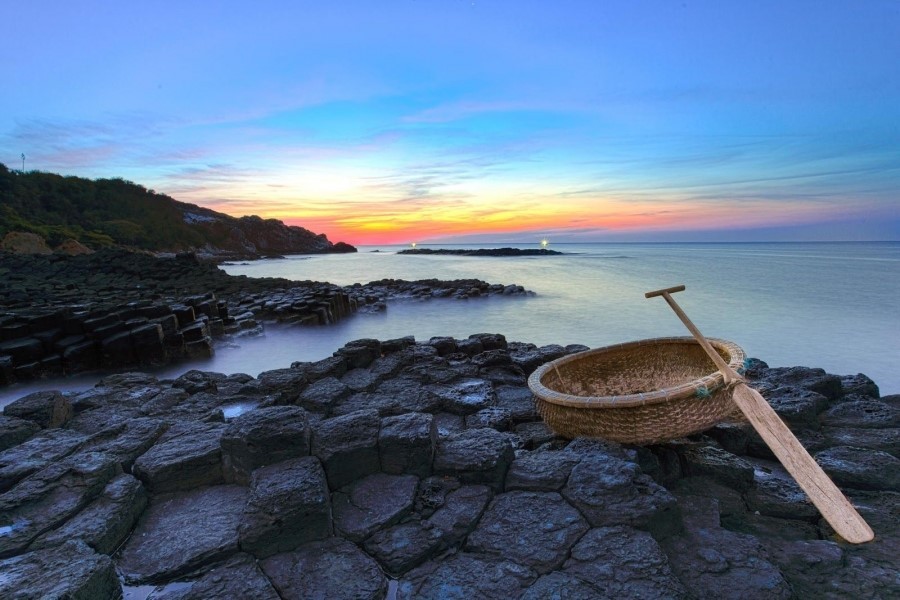 Photo: Vietnam Immigration
Because Phu Yen is beachfront, it has all the features of a tropical island one can ask or. So basically, you just need to avoid the storm season which takes place from September to November every year, then you are all good to go any time. Its sunny season starts from January to mid-August. This time is also the period when most exciting local festivals take place, which is a perfect time for sightseeing.
From April to May, the weather in Phu Yen is especially hot, combined with Vietnam's signature humidity, it is a great idea that tourists bring sun cream, water, and long-sleeved clothes with them. May to July is the peak of domestic tourist season, so if you plan to visit Phu Yen at this time, prepare to see crowds in the hottest spot of this tropical island. If you prefer quiet and relaxing holidays, it is a good idea you avoid this period.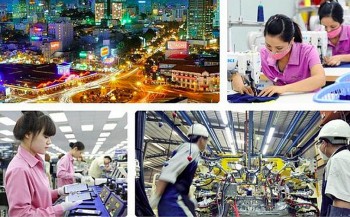 National
Vietnam News Today (Jan. 17): Vietnam records 15,643 new Covid cases; Northern region to turn severely cold from January 17; 'New normal' adaptation leads to positive forecast for Vietnamese economy in 2022; Vietnam-China clash tickets open for sale in two days.