Vietnam receives 48,000 foreign visitors in first quarter of 2021
In the first quarter of 2021, the number of foreign visitors to Vietnam was estimated at more than 48,000, representing a year-on-year decrease of 98.7%, according to the General Statistics Office.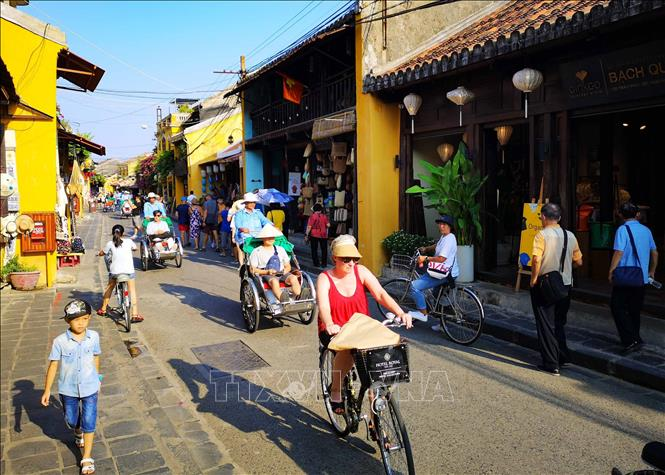 Foreign visitors in Hoi An ancient town. Photo: VNA
Asian tourists accounted for 88.6% of the total number of international visitors to the country, down 98.4% over the same period last year. The number of visitors from major markets sharply decreased, Baotintuc reported.
The decline was due to the fact that Vietnam continues to close borders to prevent Covid-19. Foreign visitors to Vietnam were mainly experts and highly skilled workers.
The epidemic situation in Vietnam has basically been put under control. The medical and other frontline workers have been administered the Covid-19 vaccine. The country is stepping up negotiations with foreign partners to procure vaccines for its citizens, at the same time, accelerating the research and development of locally-produced vaccines.
Domestic tourism has shown positive signs of recovery. The localities have launched programs to promote tourism. Travel companies and accommodation establishments have also offered interesting tourism products at preferential prices.
The Vietnam National Administration of Tourism under the Ministry of Culture, Sports and Tourism discussed with the relevant ministries and agencies to pilot receiving international tourists to Vietnam in the time ahead.
The Vietnam National Administration of Tourism said that reopening to the international tourism markets is necessary but needs to ensure Covid-19 safety protocols.
The pilot methods of welcoming international visitors have been under discussion. Accordingly, Vietnam mulls receiving tourists from Japan, South Korea, Taiwan, etc where have well-controlled the epidemic. Tourists need to be transported on direct and separate flights.
Destinations must abide by the regulations on Covid-19 prevention and control; the local authorities commit and are willing to welcome tourists; destinations may be near beaches or mountainous areas, etc.
Vietnam recorded a 79 percent decline year-on-year in the number of foreign visitors in 2020 due to travel restrictions amid the pandemic as the country received 3.83 million foreign tourists against a record 18 million in 2019, according to official data.
The government has closed national borders and canceled all international flights since March 25 last year with only Vietnamese repatriates, foreign experts, and highly-skilled workers allowed in with stringent conditions.
The government recently green-lighted the resumption of commercial flights to seven Asian destinations, mainland China, Japan, South Korea, Taiwan, Laos, Cambodia, and Thailand, but Vietnamese carriers are still not allowed to operate inbound flights.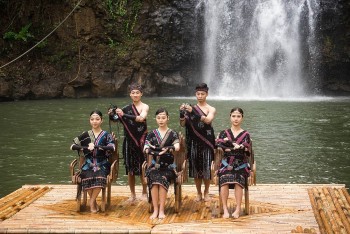 Travel
Many passengers applaud the creativity of the flight instruction video that Vietnam Airlines has recently introduced on their flights. This video not only creatively conveys the message of flight safety but also helps to spread globally the unique, indigenous cultural values ​​of the country and people of Vietnam.