Foreign visitor recommends 7 "must-try" travel experiences in Vietnam's capital
Katie Machado, an American national, said that tourists to the capital city of Hanoi, Vietnam should not miss the opportunity to enjoy Banh mi, visit historic sites, or go shopping at the Hanoi Old Quarter, etc.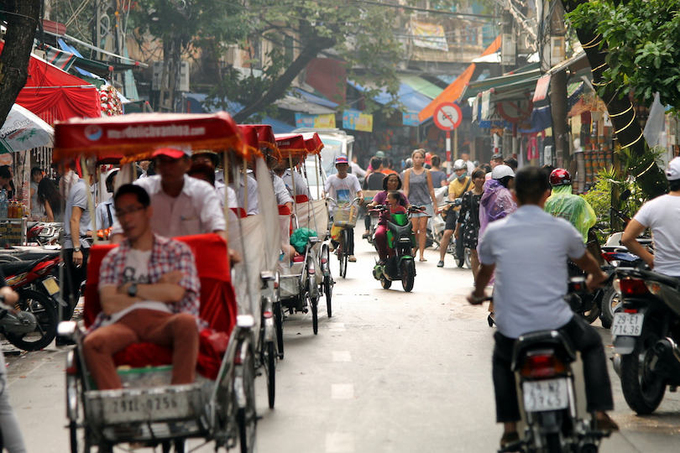 Photo: Touropia
According to Katie Machado, Hanoi is an ancient city where boasts charming beauty and embodies the unique features of Vietnam. The city's roots can be felt in its food and historical sites. Many tourist attractions in the city are located close to each other and visitors can easily reach just by walking. Here are experiences that tourists should not miss when traveling to the city.
Enjoying street food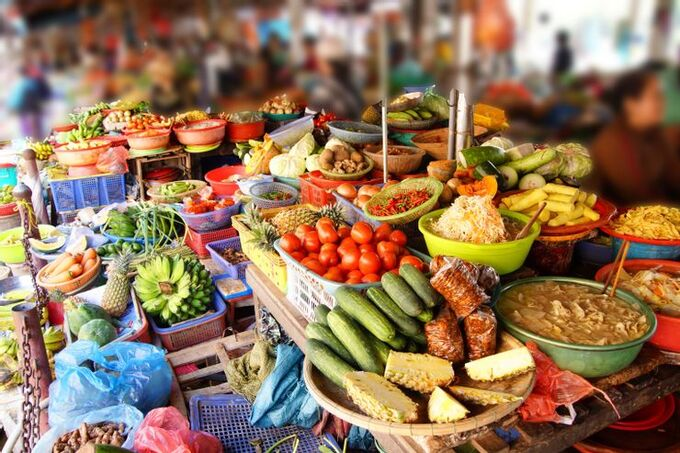 Photo: Shutterstock
Vietnamese cuisine is hailed as one of the best in the world, and it's worth spending a small amount of money to experience it all. The most famous sandwich here is Banh mi which originates from France and is combined with the typical flavor of the local cuisine.
Bread is often served with pate, or a type of meat, then topped with crispy vegetables, coriander, and sprinkled with chili sauce. Apart from bread, Pho is also a must-try dish in Hanoi. The bold broth combined with herbs and sliced chicken or beef creates a perfect flavor.
Visiting Sword Lake (Hoan Kiem Lake)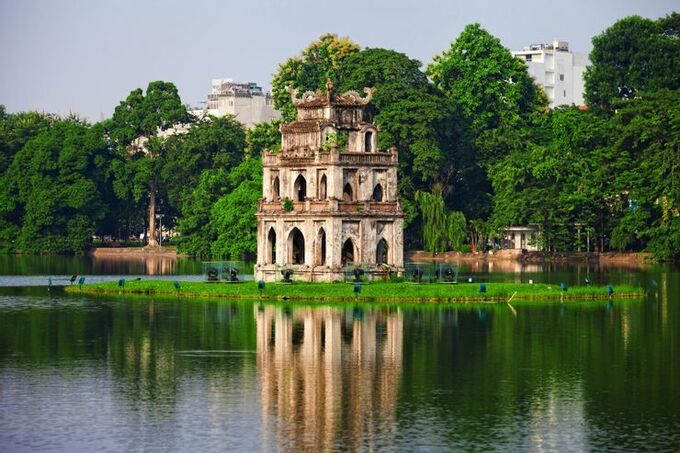 Photo: Tony Alberton/Shutterstock
Hoan Kiem Lake is one of the most well-known places in Hanoi and is worth a visit not only because of its reputation. According to Katie, the lake is tranquil and peaceful. Not only thanks to the fact that it is located in the heart of the city, but it also believed to have special powers.
According to Vietnamese legend, Hoan Kiem Lake is home to an ancient turtle that was worshipped by Vietnamese people.
Visiting Bach Ma Temple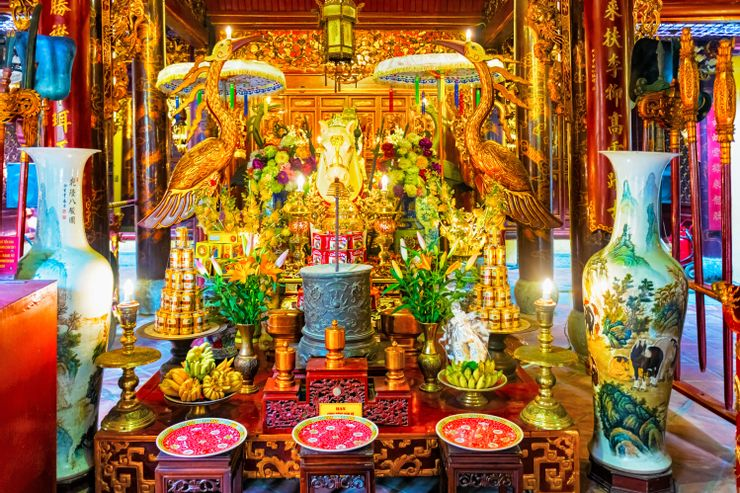 Photo: Shutterstock
Address: 76 Hang Buom, Hoan Kiem
This is one of Thang Long's four towns which was built in the 11th century in the heart of the Hanoi Old Quarter. The temple has been renovated but still retains its original beauty. Bach Ma Temple was built to worship King Ly Thai To, with the white horse which was said to have led him to the present location of the temple
Admiring the city's panoramic view from the 65th floor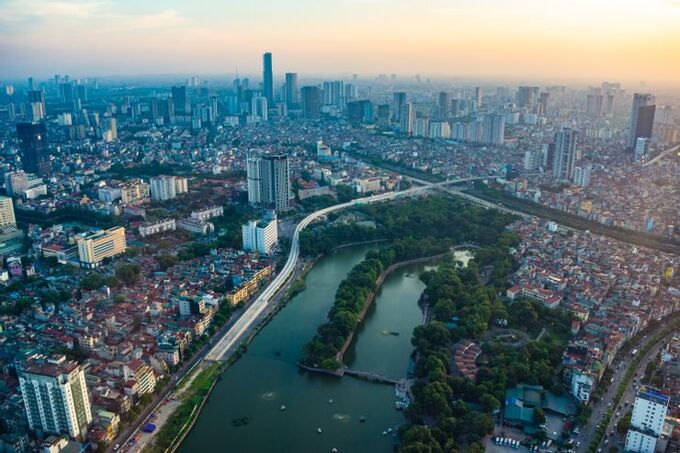 Photo: Hani Santosa / Shutterstock
Address: 54 Lieu Giai Street, Cong Vi Ward, Ba Dinh District
If you want to have a bird-eye view of the city, the Observation Deck on the 65th floor of the Lotte building is an ideal place. Standing on here, tourists will have the chance to view many works, lakes, streets, etc of the city.
Learning about Vietnamese history at National History Museum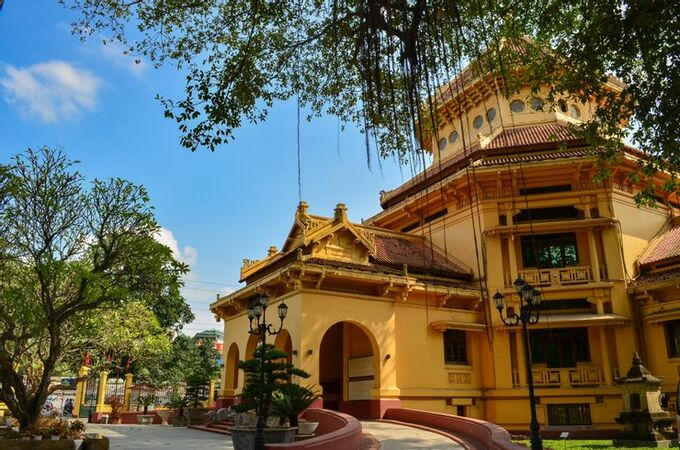 Photo: Shutterstock
Address: 216 Tran Quang Khai Street, Trang Tien Ward, Hoan Kiem District
The National History Museum was built in 1925. It displays artifacts from the Champa and Khmer kingdoms, along with antique jewelry collections. The museum represents a unique architectural style that is influenced by China and France. This building also has its own history as it was used as a school before being turned into a museum.
Visiting Imperial Citadel of Thang Long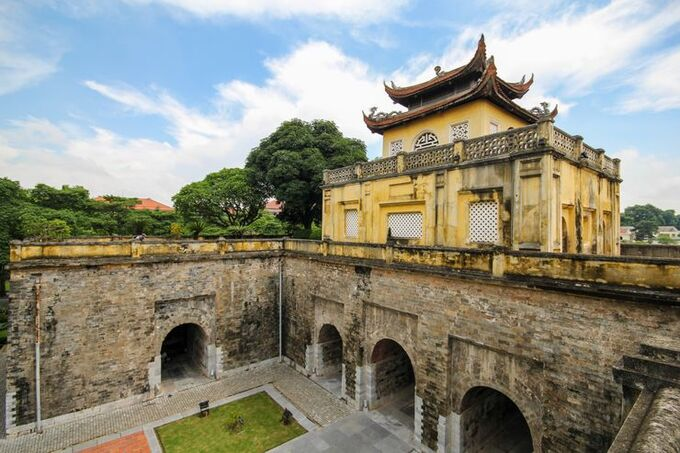 Photo: Shutterstock
Address: 19C Hoang Dieu Street, Dien Ban Ward, Ba Dinh District
Imperial Citadel of Thang Long is located in the heart of Hanoi. The place dates back more than 1,000 years and contains unique relics. It is evidence of the history of Thang Long - Hanoi in particular and Vietnamese history in particular.
The Imperial Citadel of Thang Long was recognized by UNESCO as a World Heritage Site in 2010.
Going shopping at Hanoi Old Quarter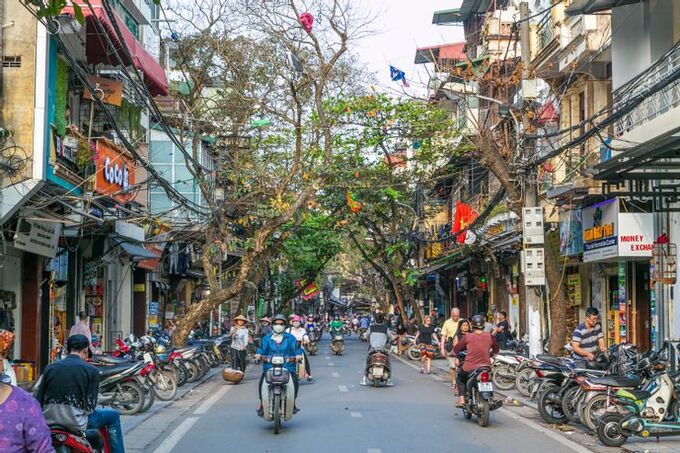 Photo: Mikecphoto/Shutterstock
Hanoi Old Quarter is not only a shopping hub but also a historic center of the capital.
Here, tourists can find many restaurants where serve customers Vietnamese traditional dishes.
Five expensive travel experiences in Vietnam

Vietnam, with breath-taking natural beauty and friendly people, always captivates many tourists. Besides budget tourism experiences, Vietnam offers travelers with following costly ones.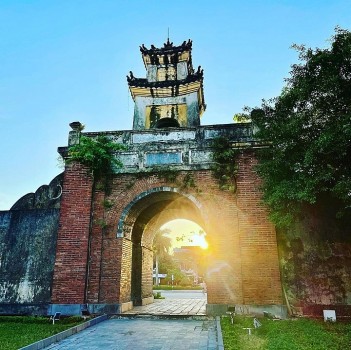 Travel
Quang Binh has many natural wonders as well as magnificent man-made architecture, one of which is Quang Binh Quan