Vietnam prepares to welcome foreign visitors back
With efforts to both control and prevent the spread of COVID-19 and ensure economic development, along with the serious implementation of pilot projects regarding "vaccine passports", the tourism sector expects that international visitors will be able to freely enter Vietnam starting from the third quarter.
The Vietnam National Administration of Tourism proposed a plan to welcome international visitors from mid-2020, but this was delayed due to further outbreaks.
Thanks to mass vaccination programs, domestic and international tourism have both seen positive developments. This has presented the possibility of introducing an initiative to welcome international visitors holding vaccine passports, in accordance with a strict process to continue to ensure safety in tourism activities, Vietnamplus reported.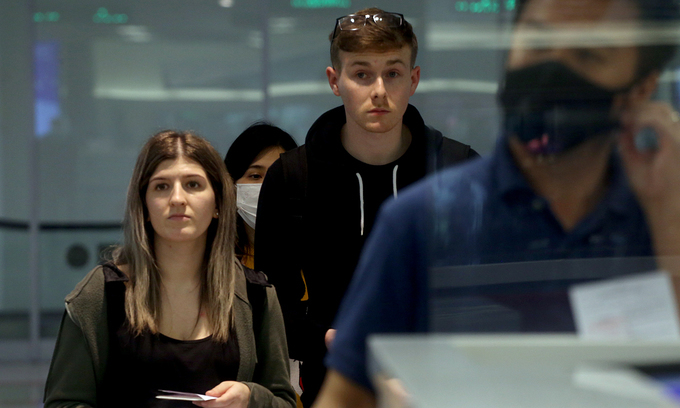 Foreigners arrive at Noi Bai International Airport in Hanoi, March 13, 2020. Photo by VnExpress/Ba Do.
International markets targeted by the tourism sector are the Republic of Korea, Japan, and possibly Taiwan (China).
The pilot decision is based on sound anti-pandemic criteria having been adopted in countries and territories, bilateral agreements, and the acceptance of anti-pandemic and vaccination results by both sides.
The business community is looking forward to a return of the international market, joining the recovering domestic market.
With limited openings, safety requirements for citizens and workers in the tourism sector remain the priority. The implementation of the initiative is therefore being carefully studied by the tourism sector.
The Ministry of Culture, Sports and Tourism has proposed that central Quang Nam province become the first locality to welcome international visitors, and is now waiting for the Prime Minister's approval.
The plan will have visitors entering Vietnam on tours organized by international travel agencies. Each visitor should have a vaccine passport (documented proof of vaccination) and a certificate from medical agencies showing negative Covid-19 test results, according to Vnexpress.
The group of tourists will go on a charter flight to the Chu Lai Airport and be taken straight to resorts in Duy Xuyen District or Nui Thanh District for 5-10 days, not to quarantine facilities.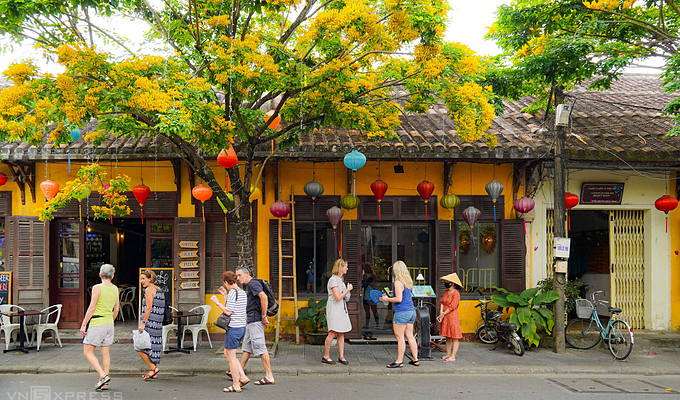 Foreign visitors in Hoi An Ancient Town of Quang Nam Province on March 14, 2021. Photo by VnExpress/Do Anh Vu.
Chu Lai is slated to become an international airport and be eligible to add necessary equipment to receive charter flights.
Nguyen Thanh Hong, Director of the Quang Nam Department of Culture, Sports and Tourism, said the two resorts were isolated and quite far from residential areas. The staff at these two resorts will be Covid-19 vaccinated and would follow and apply all pandemic prevention measures, he/she said.
Nguyen Van, deputy director of the provincial health department, said the plan to welcome international visitors has been carefully prepared.
"Throughout the transportation process, the visitors will be required to stay in the car with no stops on the way. The pandemic prevention measures at the accommodations will be applied just like a quarantine center."
The number of foreign visitors to Vietnam in the first quarter fell 98.7 percent year-on-year to 48,000 with travel restrictions in place to mitigate the impacts of Covid-19.
Most arrivals were foreign experts, investors, and high-skilled workers allowed to enter the country for work purposes or drivers transporting goods through border gates, according to the General Statistics Office (GSO).
On February 1 last year Prime Minister Nguyen Xuan Phuc announced there was an epidemic outbreak in the country. The government has closed its borders and canceled all international flights since March 25 last year except for the mentioned-above and repatriation cases under stringent conditions.