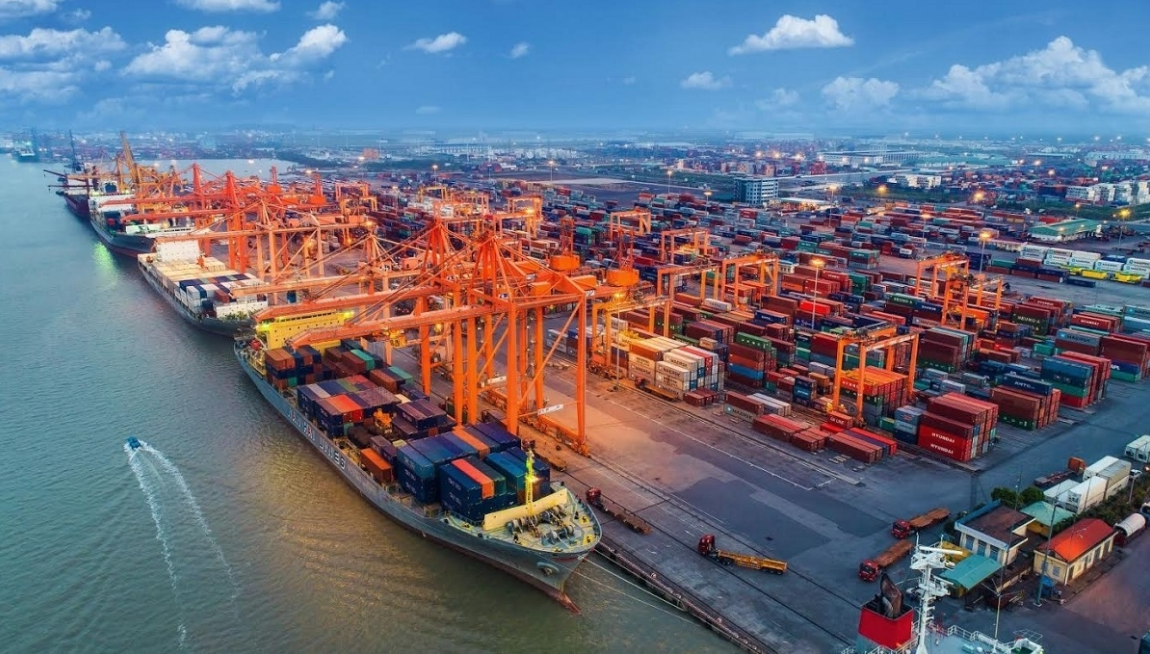 Vietnam records US $250 million trade deficit in the first half of January. (Photo: VOV)
The country ran a trade deficit of US$250 million during the first half of January, with the country's total import and export turnover reaching US$26.05 billion, according to statistics compiled by the General Department of Vietnam Customs.
In line with these figures, the country exported goods worth a total of US$12.9 billion while spending US$13.15 billion on imports. Indeed, export turnover throughout the reviewed period increased by approximately US$2 billion, equivalent to over 18.3%, an increase which can be considered highly impressive compared to the growth rate of 7% seen during the same period last year, said VOV.
During the first half of January, the nation had four groups of goods with export turnover reaching over US$1 billion, with the new category of machinery, equipment, tools, and spare parts enjoying robust growth in export turnover, grossing US$1.45 billion, representing a sharp increase of 72% compared to the same period from last year.
The remaining three commodity groups also maintained a turnover of over US$1 billion, including phones and accessories, computers, electronic products and components, garments, and textiles, of which phones and components were export items with the largest turnover of US$2.86 billion. Import turnover also saw a rise of some US$2.2 billion compared to the same period from last year, equivalent to an increase of more than 19%.
In 2021 the Vietnamese economy is expected to make a V-shaped recovery, with a growth rate projected to be more than 6% and inflation kept below 4%. Vietnam's recovery in 2021 will depend on the coronavirus situation, as well as its efforts to boost public investment, implementation of support policies, reforms to improve the business climate, and the opportunities arising from new free trade agreements.
The economic growth of Vietnam in 2021 was laid out across three separate scenarios by the VIE research groups. Accordingly, in a base scenario, the country's economic growth is forecasted to reach 5.49%, while the low and high scenarios stand at 3.48% and 6.9%, respectively. In a more optimistic scenario where global recovery is faster than expected, Vietnam can achieve growth of 6.72% and it is estimated inflation would be at 4.2%. Investment, production, and business activities are expected to return to normal this year, Nhan Dan cited.
Valerie Mai