Japanese expert praises Vietnam's COVID-19 containment and miraculous economic growth
Director of Japan's Vietnam Economic Research Institute (VERI) Hiroyuki Moribe said Vietnam's great economic potential and achievements in containing COVID-19 are miracles.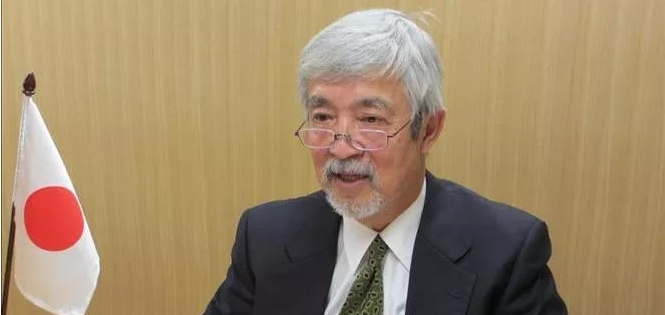 Director of Japan's Vietnam Economic Research Institute (VERI) Hiroyuki Moribe (Photo: VNA)
Moribe made the comments in a recent interview with a Vietnam News Agency correspondent in Japan, during which he said that one of the most important factors contributing to Vietnam's economic achievements is that the country did particularly well in controlling the pandemic.
Though COVID-19 broke out again in HCM City, Vietnam has kept it under control, he noted, stressing that this is a very important factor in the context of the US and countries in Europe and South America recording an increasing number of infections.
Drastic measures to respond to the outbreak, such as border closures, and Vietnamese people's strict compliance with preventive measures contributed to the country's success in keeping the pandemic under control and maintaining economic development.
Vietnam is one of only a few countries to have sustained positive growth in 2020, he said, adding that Japan must learn from Vietnam measures to contain the spread of the disease and promote economic activities.
Once the epidemic is under control and the vaccines are widely introduced, travel between countries will be easier and the number of foreigners coming to Vietnam will rise, contributing to boosting international trade as well as the country's economic growth, he went on.
By making good use of innovation, Vietnam's economy can grow stronger in the time to come, he said.
International media commends Vietnam's economic growth
Vietnam is among the countries that have grown fastest in the world in the context of the pandemic ravaging the whole world.
According to foreign media, although the growth rate is the lowest over the past three years, this is still a success.
The UK-based BBC said the growth surpassed the World Bank's October prediction of 2.8 percent for the country.
The Singaporean newspaper Business Times and UK news agency Reuters said "With strict quarantine and tracking measures, Vietnam quickly contained coronavirus outbreaks, allowing economic activity to rebound faster than in much of Asia."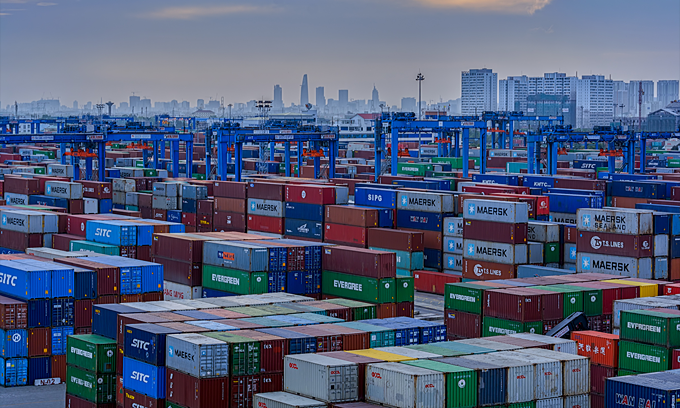 Shipping containers at a port in Ho Chi Minh City. Photo by Shutterstock/Igor Grochev.
The Dailymail commented that Vietnam has long been among the fastest growing economies in Asia. Despite a sharp decrease in growth this year compared to that in 2019, Vietnam recorded positive signs in many economic activities in the context of a pandemic-caused global recession.
Massive quarantine, extensive exposure tracking and tight travel restriction have allowed factories to stay operational and people to quickly get back to work, it said.
On January 9, UAE's news outlet GulfToday said Vietnam considered as the power ahead in economic growth, adding that "Vietnam's success in curbing the coronavirus so far, while others struggle, is helping the country power ahead in economic growth and attracting major funds".
The newspaper quoted the World Bank (WB) director in Vietnam, Carolyn Turk emphasized Vietnam's successful control of the pandemic that: "The successful management of the pandemic to date has already enabled the country to capture a larger share of global trade and foreign direct investment (FDI) during 2020," said Carolyn Turk, the World Bank's country director in Vietnam.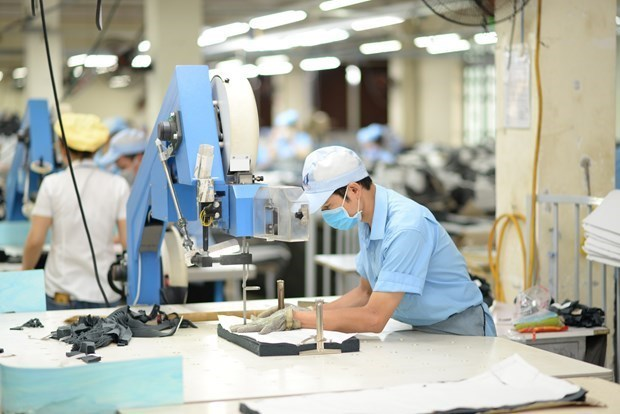 Manufacturing and processing sector played a key role in leading growth of the economy. Photo: VNA
Meanwhile, Japan's popular news outlet Nikkei touted Vietnam reached full recovering of pre-pandemic levels.
Southeast Asia's six leading economies are expected to face diverging fiscal paths in 2021, with Vietnam, Indonesia, and Malaysia gaining from pre-pandemic levels while Singapore, the Philippines, and Thailand struggle to return to health.
Nikkei compiled the International Monetary Fund's country-based projections for real gross domestic product, setting the 2019 figures as a baseline of 100. Vietnam, Indonesia, and Malaysia all scored above the 100 marks for 2021, meaning their economies are seen expanding next year compared with the level before the coronavirus outbreak in 2019. Still, all six countries face continued uncertainties from the epidemic, as well as the new incoming administration in the U.S.
Vietnam is forecast to lead the group with a projected growth index of 108.4. S&P Global predicts the Vietnamese economy will expand 10.9% in real terms in 2021, more than any other country in the Asia-Pacific, following a 2.91% uptick this year, said Nikkei.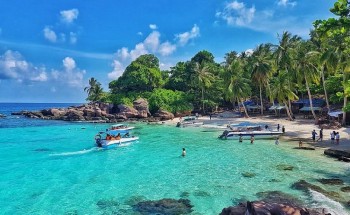 National
Vietnam News Today (Jan. 18): Vietnam confirms 21,691 new local Covid-19 cases; Logo marking 30 years of Vietnam-RoK diplomatic ties unveiled; Phu Quoc represents golden hope for Vietnamese tourism rebound; Int'l searches on Vietnam tourism reopening on the rise.