Vietnam, RoK foster cooperation on trade, investment and technology transfer
On December 31, in Ho Chi Minh City, a signing ceremony for a comprehensive strategic cooperation agreement was held to promote trade and investment cooperation between Vietnam and the Republic of Korea (ROK).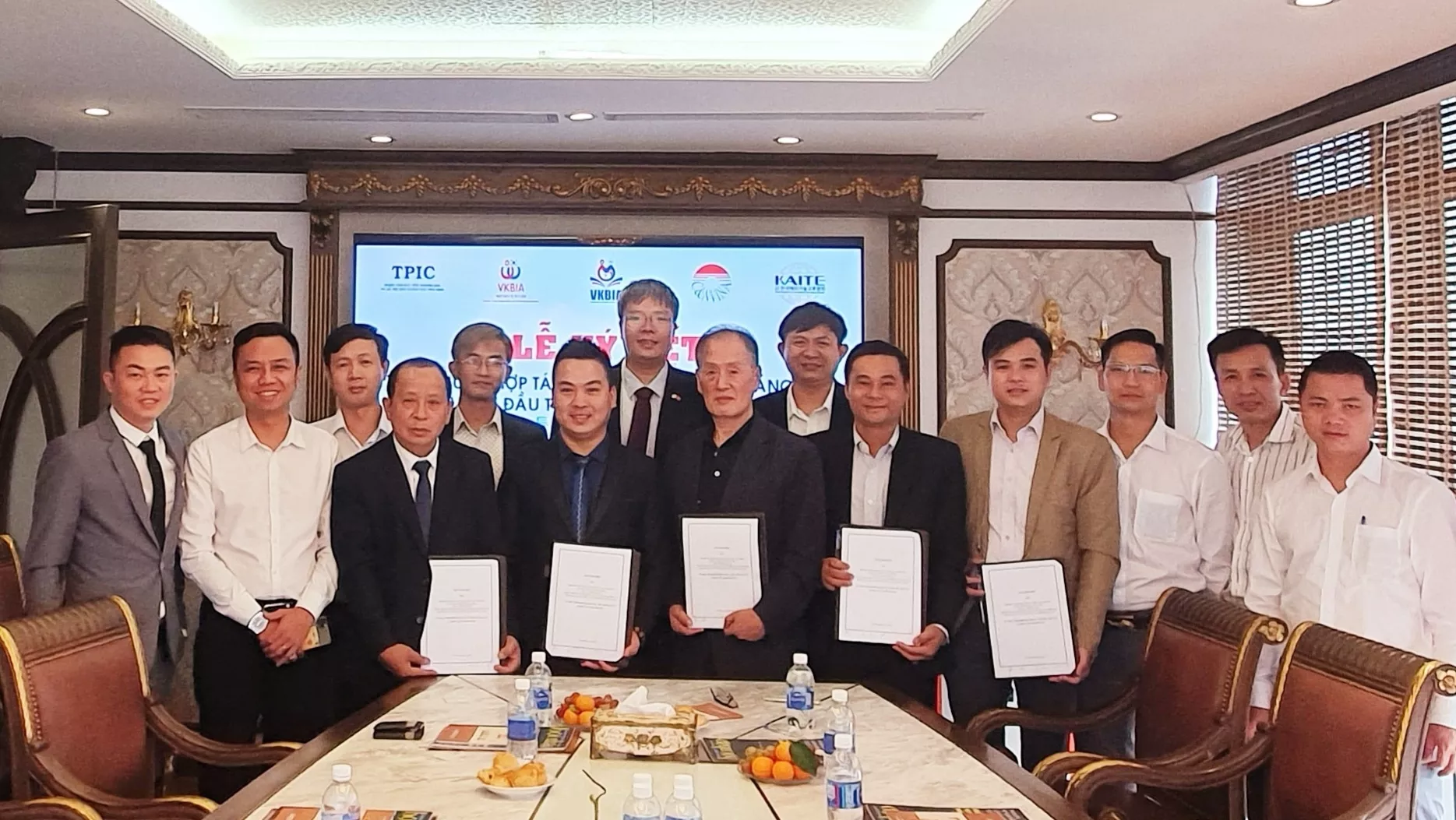 At the signing ceremony Photo: Nhan Dan
Attending the ceremony were Dr Tran Hai Linh, member of the Vietnam Fatherland Front Central Committee and Chairman of Vietnam - Korea Entrepreneurs & Investment Association (VKBIA), Pham Hai Tung, Chairman of Association of Small and Medium Enterprises in the South of Vietnam, leaders of the Korea International Technology Exchange Association (KAITE), along with businesspeople and representatives of organizations, People's Army Newspaper reported.
In 2020, Vietnam's and the world's economy has been being seriously affected by the trade war between major countries; climate change, natural disasters, droughts, and especially the COVID-19 pandemic.
In order to further materialize the connection between Vietnam and the ROK, towards more effective collaboration in trade promotion, representatives of VKBIA Central Vietnam, the Korea International Technology Exchange Association (KAITE), the Centre of Trade promotion and Support Investment in the South (under the Association of SMEs in the South of Vietnam), VKBIA Group Joint Stock Company and C&N Vina Company (Korean FDI enterprise) agreed to sign a memorandum of understanding (MOU) between the parties on "coordinating promotion, investment attraction, and trade cooperation between Vietnam and the ROK", according to Nhan Dan Newspaper.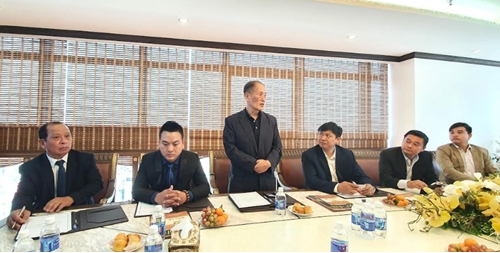 Photo: People's Army Newspaper
The MOU has many specific cooperation contents, in which the parties pledge to continue to work towards transferring new and high technology, establishing collaborated R&D centres, cooperating in training high-skilled human resources for industrial clusters, cooperation and development for Industrial Parks in Vietnam, such as Phong Dien Industrial Park (Hue), Tam Anh Industrial Park (Quang Nam), Industrial Park. Minh Hung industry (Binh Phuoc) and building factories and workshops to serve high-tech production chains that meet the required standards for the global supply chain.
VKBIA President of Central Vietnam branch Nguyen Huynh Tan Trinh and General Director of C&N Vina Lee Chung Keun both affirmed that the coordination in promoting, cooperating and developing Korean-model-industrial-zones in Vietnam is very important. This coordination will promote and bring more ROK investors, corporations, and businesses to Vietnam in the near future.
President of the Korea Association of International Technology Exchange (KAITE) Lee Dong Jae emphasized that with the cooperation between VKBIA and Vietnam – ROK businesses this time, his association expects to join hands and welcome a new era of global technology exchange, and his association will strive to become a bridge between high technology and the development of high added-value business models.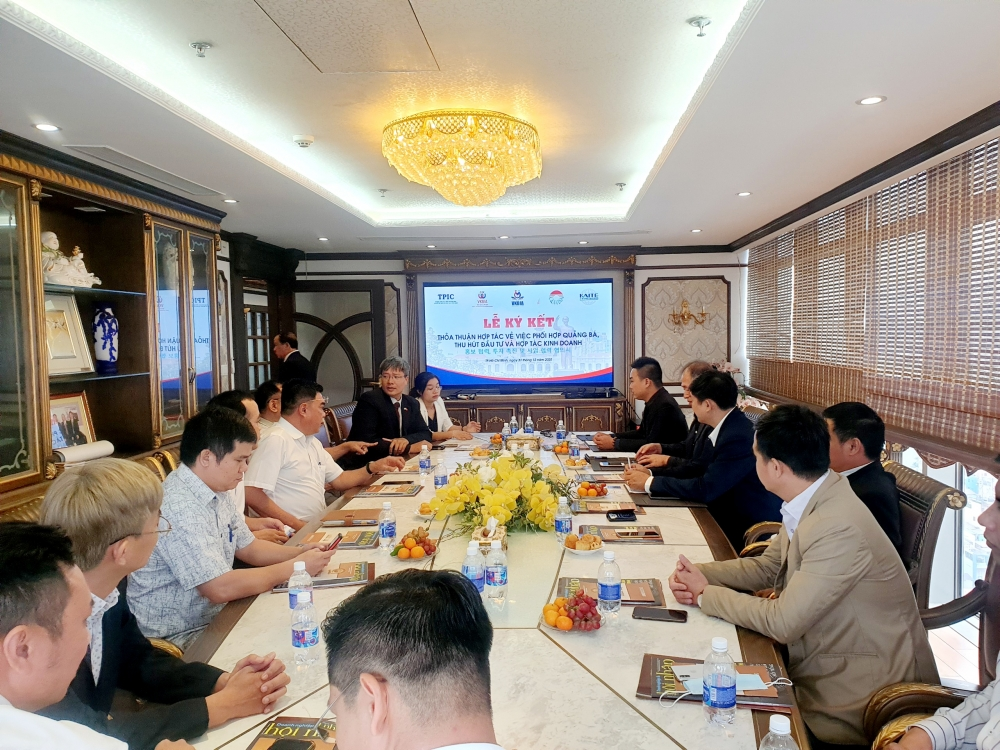 The overview of the signing ceremony
Vice-Chairman of Vietnam - Korea Experts and Intellectual Association (VKEIA) and CEO of VKBIA Group Pham Hai Dinh said: "with this cooperation contributing more to strengthening and connecting members of the Associations and Enterprises of the two countries, we will strive to bring international standard training programmes according to ROK standards for the training of skilled workers, while also supporting the provision of high-quality human resources, capable of receiving and developing high technologies from Korea and the world".
Member of the Vietnam Fatherland Front Central Committee and Chairman of Vietnam - Korea Entrepreneurs and Investment Association (VKBIA) Tran Hai Linh expressed his hope that the cooperation between the parties on this occasion will bring practical progress in terms of the promotion of trade cooperation and the development of relations between Vietnam and the ROK, while at the same time contributing to the socio-economic development of localities in the South-Central region.
Handbook
Yoga has recently become one of the best exercise methods that bring many health benefits to people, but it also requires a lot of technique and training to avoid injuries. There are several ways to practice it home, and will still help you achieve your goals.