Vietnam, Romania discuss cooperation prospects on economic- trade- investment
The Vietnamese Embassy in Romania cooperated with the Centre for Indochina Studies to hold a workshop themed "70 years of establishing Vietnam - Romania diplomatic relations, a new prospect".
The workshop focused on discussing the bilateral friendship between the two countries as well as the potential for further collaboration, especially in economy, trade, and investment after the EVFTA came into effect. Besides, the participants also proposed measures to boost trade exchange, labor supply, and agricultural cooperation in the coming time.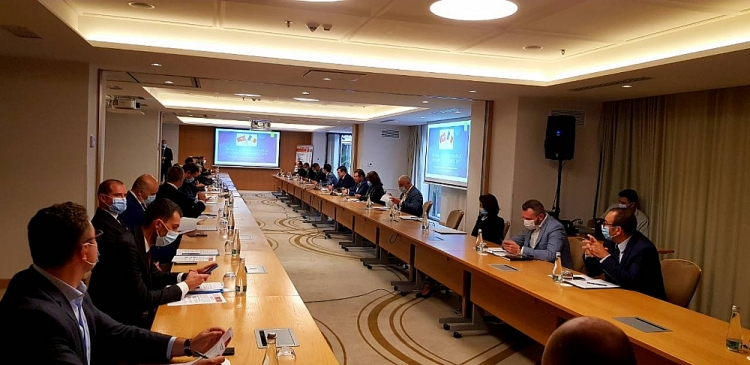 The overview of the workshop
Romania is one of the first countries establishing diplomatic relations with Vietnam and has supported Vietnamese people in the cause of defending and constructing the country.
Vietnamese Ambassador Dang Tran Phong emphasized the good friendship and traditional cooperation between Vietnam and Romania over the past 70 years with collaboration having unceasingly been deepened in many fields such as foreign affairs, trade, agriculture and industry, education and training, etc.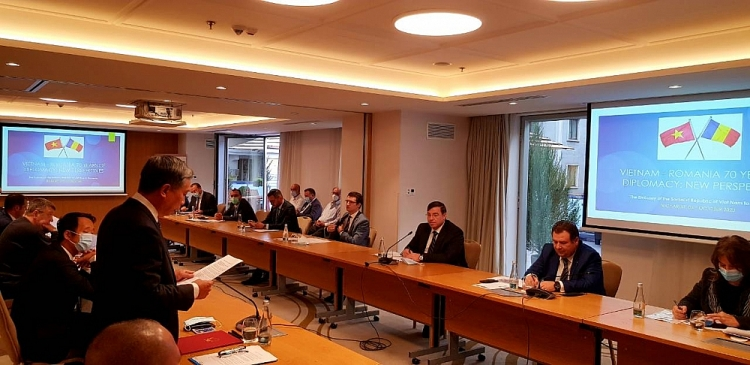 The workshop is part of the program to celebrate the 70th anniversary of Vietnam-Romania diplomatic relations.
Vietnam and Romania have witnessed considerable developments in their relations, illustrated by the official visits of Prime Minister Nguyen Xuan Phuc in 2019 and former Romanian Prime Minister Dacian Jullien Ciolos in 2016, many high-level visits in 2018 and 2019 as well as the first ministerial meeting of the Vietnam – Romania Joint Committee on Economic Cooperation in Bucharest last year.
Notably, several Memoranda of Understanding and cooperation programs on Labor, Culture, Agriculture, Education-Training, and Science-Technology were signed between the two countries, and the trade turnover, the number of tourists, exchange students significantly increased during 2016-2019.
Thanks to the positive and effective support of Romania as the role of rotating Presidency of the Council of the European Union in 2019, the Vietnam - EU Free Trade Agreement (EVFTA) and the EU – Vietnam Investment Protection Agreement (EVIPA) were approved and will take effect soon, bringing new opportunities for both sides.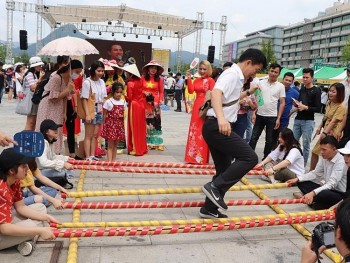 Focus
Vietnam Days Abroad is an annual national promotion program hosted by the Ministry of Foreign Affairs since 2010.