Vietnam schools reopen after three-month closure due to the COVID-19
Millions of Vietnamese students have returned to schools on Monday after an over three -month break due to the COVID-19 pandemic.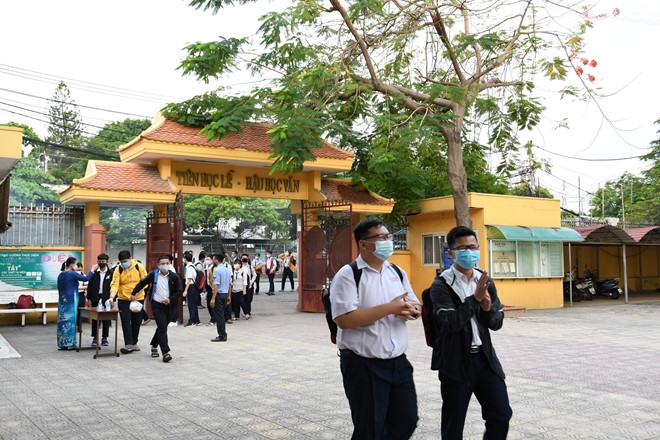 Students across the country return to school on Monday after over three-month break due to the coronavirus. Photo: Thanh Nien
Students are required to wear masks among measures to minimize the risks of outbreak.
Schools are asked to sterilize campuses, provide soap and antiseptic hand wash for students, leave windows open and minimize the use of air conditioners.
"I'm so excited to go back to school, so I woke up early today morning. However, because I came too early, the school has not opened yet. I have to stand here waiting for more than half an hour already," Nguyen Quang Long, a ninth-grade student at Tan Binh Secondary School, Ho Chi Minh city told Thanh Nien newspaper.
"After a long break, I'm eagerly be back to school to meet my classmates", said Tran Hai Minh Duong, a ninth-grade student at the same school.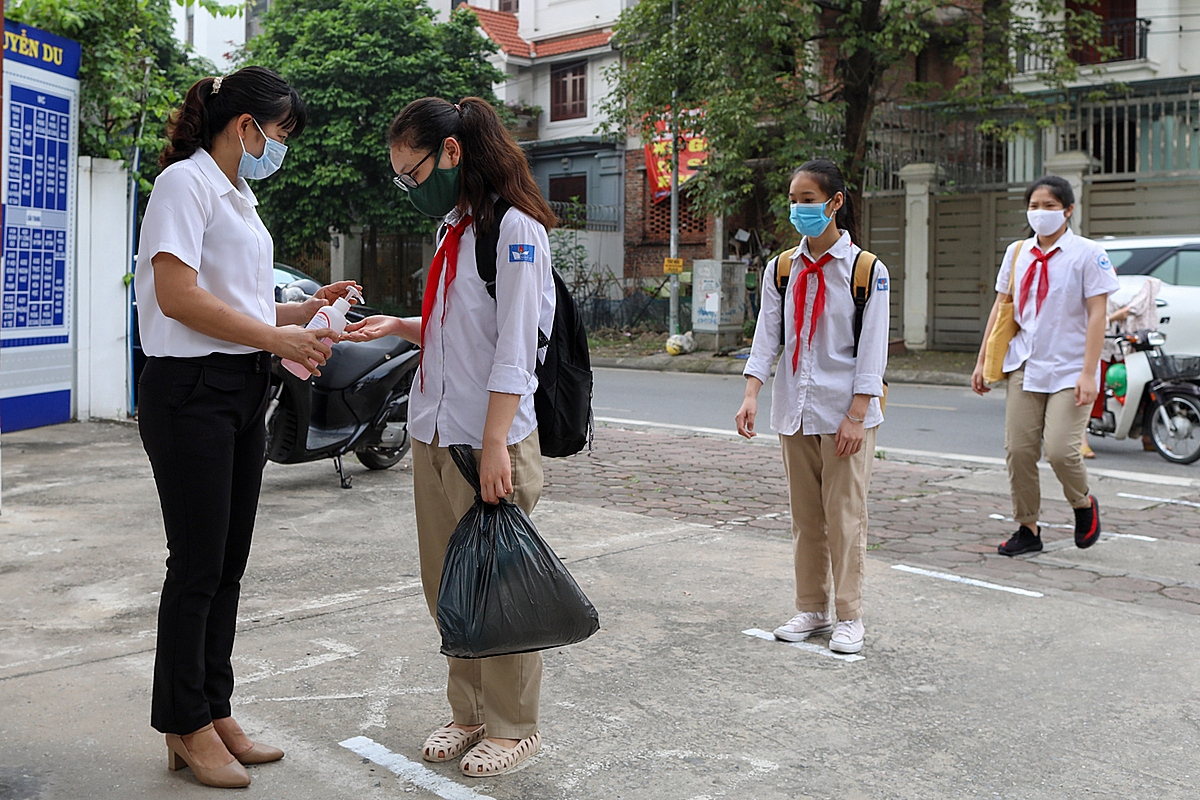 Students are required to wear mask and wash their hands with sanitizer among measures to minimize the risks of outbreak. Photo: Vnexpress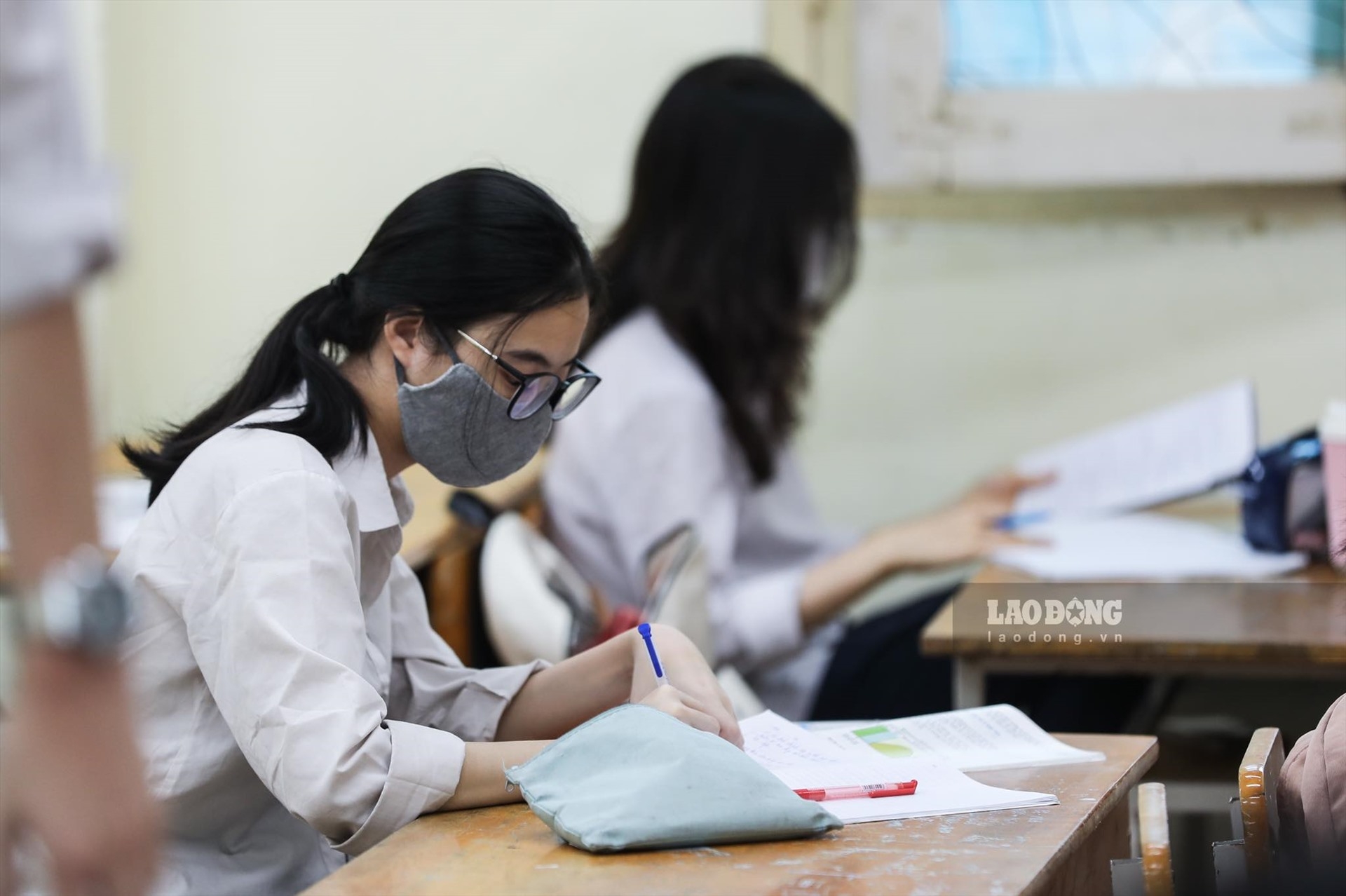 Students are arranged to sit at a safe distance. Photo: Lao dong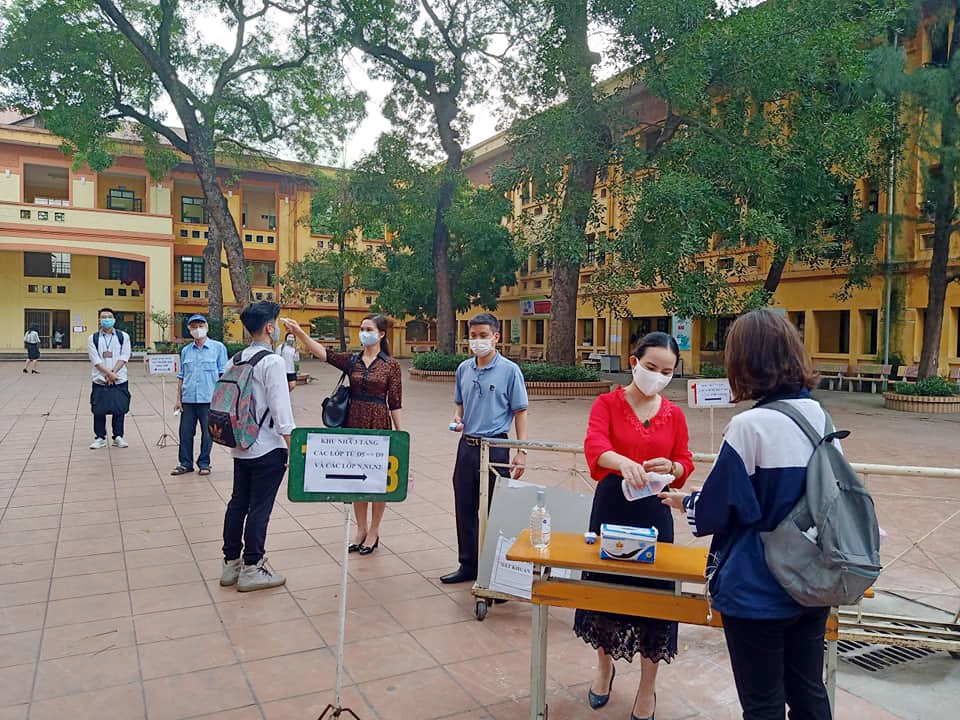 Check body temperature
All educational institutions in Vietnam were closed at the beginning of February when the first infections of the new coronavirus were reported in the country. All teaching activities were moved online. Last month, the country imposed travel restrictions and closed businesses for three weeks to contain the spread of the virus.
As of May 4, Vietnam's Ministry of Health confirmed a total of 271 cases of COVID-19. However, 219 of the affected patients have recovered and been discharged from hospitals. The latest case was a British national that arrived to work as an expert for an oil and gas project and was quarantined on arrival.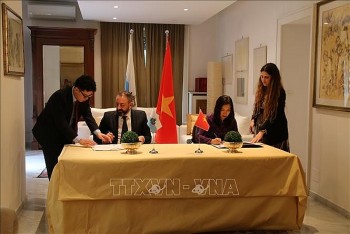 Friendship
The two countries will continue promoting cooperation to enhance growing ties between the two countries based on the good friendship since they established diplomatic relations in 2007.