Vietnam seeks for EU investment in medical and drug supply chains
The prestigious press Nikkei Asian Review on Friday has run an article saying Vietnam is seeking to build a new free trade agreement in medical and drug supply chains with EU, attempting to expand foreign investment in such area.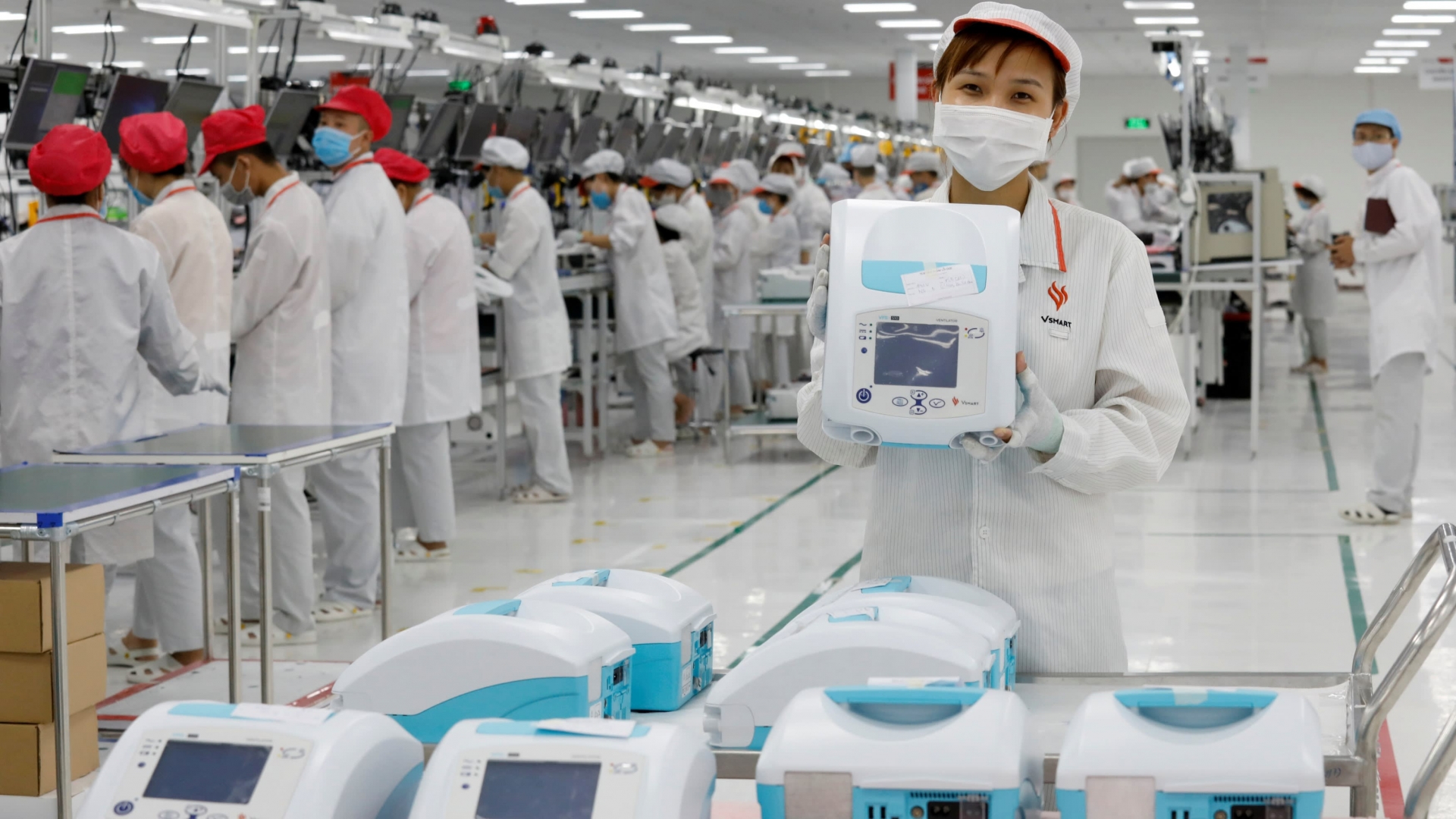 An employee displays a ventilator at a VinSmart factory near Hanoi (Photo: Reuters)
Acccordingly, the Asia-based press agency commented the Vietnamese government is "positioning the country as an alternative production base to China".
Vingroup, the now largest conglomerate in Vietnam, is mentioned for its partnership with Medtronic, the Ireland-based medical device company to produce components in Vietnam. In addition, according to the article, the capital of Hanoi is also pushing for local manufacturers to expand into medical products while Vietnam's economy reels from the coronavirus pandemic.
The EU-Vietnam free trade agreement, which took effect this month, is touted by Vietnam authorities and European representatives as potential in the post-coronavirus economic environment.
"The transition triggered by COVID-19 is providing an opportunity for Vietnam to export medical equipment, particularly when China is losing credibility among its EU and U.S. partners," Vo Quang Tuyen, former analyst at Pasteur Institute, told an industry gathering in Binh Duong in June.
Gross domestic product for the export-led economy grew just 0.36% in the second quarter, down sharply from 3.8% in January-March. The International Monetary Fund forecasts that Vietnam's real GDP growth will drop to 2.7% in 2020 from 7% in 2019, Nikkei Asian Review reported.
Medtronic is reported will buy components made by VinSmart and VinFast Manufacturing and Trading to meet the growing demand for ventilators in the U.S. and Ireland. The first batch of products has been shipped earlier this month.
Medical equipment is mentioned in the article as a potential third pillar of manufacturing, along with automobiles and electronics, that the government has sought to raise the company's position in global supply chains.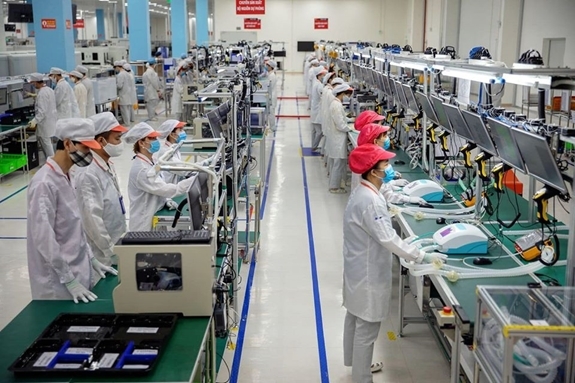 The Vsmart VFS-510 meets all criteria of quality, safety, and operational functions set by the Ministry of Health (Photo: En.qdnd)
Drugmakers' global supply chains were disrupted as the coronavirus spread through China early this year, paralyzing a top producer nation for active pharmaceutical ingredients and their chemical raw materials.
In response to the crisis, many EU companies in China considered relocating their production bases back to their home countries.
Members of EuroCham Pharma Group, the chamber's pharmaceutical branch, are expanding their Vietnam presence in anticipation of fresh investment in the communist-led country.
Switzerland-based Novartis in January inaugurated its new legal entity in Vietnam, Novartis Vietnam, becoming one of the first multinational companies in the country to transform from a representative office to a foreign-invested enterprise importer. Novartis said it plans to invest at least $6 million "to strengthen local research and development capabilities."
Swedish-British multinational AstraZeneca said last year it would invest $220 million in Vietnam from this year to 2024, according to Nikkei Asian Review.
In the fight against the COVID-19 pandemic, Vietnam has roughly 200 companies producing products to fight back the novel virus, those products include masks, gloves, goggles, and other personal protection equipment (PPE). Those enterprises are planning to increase capacity by 40%this years to meet global demand.
In the context that concerns over quality control issues to participate in the heavily-regulated global supply chain is in need of addressing, teaming up with advanced companies will be a crucial step to meet standards.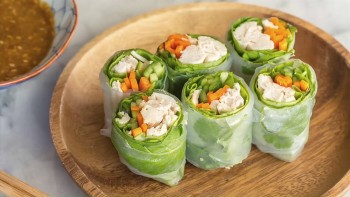 Travel
Rolls are a easy-to-make dish that is loved by many Vietnamese diners as well as Korean stars.