European diplomats, businesspeople enter Vietnam for investment activities
Bamboo Airways has brought 226 diplomats and businesspeople from 15 European countries to Vietnam and all were quarantined on arrival.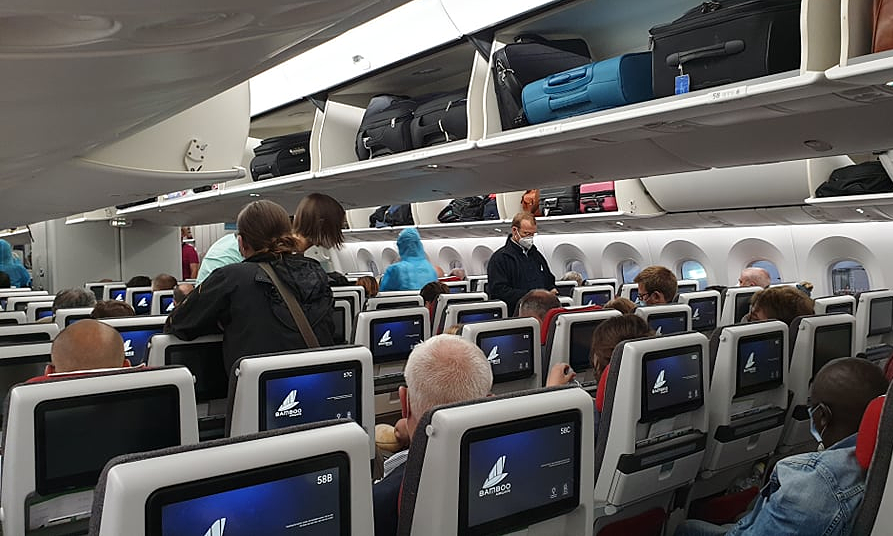 European diplomats and businesspeople on a special flight from Frankfurt to Vietnam, July 30, 2020
Photo courtesy of Delegation of German Industry and Commerce in Vietnam
The flight took off from Frankfurt and landed at Noi Bai International Airport in Hanoi on Thursday night, according to the Delegation of German Industry and Commerce in Vietnam, one of the organizers of the trip.
Marko Walde, the chief representative of the delegation, said that "This will promote investment and business activities as well as contribute to the successful achievement of the dual objectives: promoting socio-economic development and effectively preventing the epidemic in Vietnam."
"This flight will be a special mark in the EU - Vietnam relationship as well as German – Vietnamese cooperation, a perfect start when the EU-Vietnam Free Trade Agreement (EVFTA) will come into effect on August 1, 2020," Marko added.
The free trade agreement between the European Union and Vietnam, known as EVFTA officially come into force on today August 1. The deal will abolish 99 percent of customs duties between the two sides over the next 10 years, reported Vietnam Insider.
The EVFTA is the most comprehensive and ambitious trade and investment agreement that the EU has ever concluded with a developing country in Asia. It is the second free trade agreement in the ASEAN region with EU, after Singapore, and it will intensify bilateral relations between Vietnam and the EU. Coupled with the trend of investors continuously withdrawing capital and production out of China in recent months, the EVFTA is contributing to turning Vietnam into the manufacturing hub of Asia.
Vietnam has closed its borders and suspended all international flights from March 25, and stopped issuing visas for foreign nationals since March 18. Only Vietnamese citizens, foreigners with diplomatic passports, foreign experts, or highly skilled workers are allowed to enter the country. Everyone has to be quarantined for 14 days on arrival.
Vietnam has recorded 558 COVID-19 cases, including 183 active patients after 373 have recovered. Three people have died as of Saturday morning. More than 91,000 are in quarantine in the nation. The country of 96 million has been struggling with a new wave of community infections.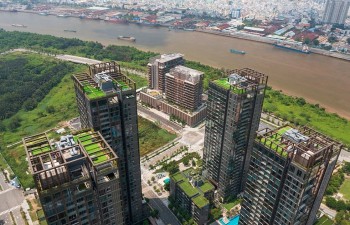 Economy
Vietnam Business & Weather Briefing (August 11): Vietnam to increase coal imports in 2025-2035 period, ten tonnes of Vietnamese longan exported to Australia.