Vietnam Sees Greatest Improvement in Tourism Development Index
Vietnam's tourism has climbed eight places on the 2021 Tourism and Travel Development Index (TTDI), according to the World Economic Forum (WEF) Report.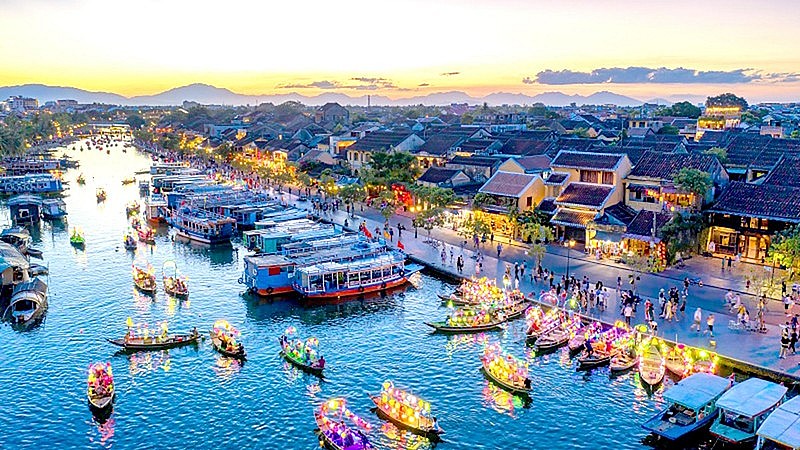 Vietnam expects to welcome 5 million foreign visitors this year. Photo: hanoimoi.com.vn
Vietnam experienced the greatest improvement in score, with a rise of 4.7% lifting it from 60th to 52nd on the overall index.
Indonesia achieved the greatest improvement in rank, increasing its score by 3.4% to climb from 44th to 32nd, while Saudi Arabia achieved the second greatest improvement in rank, moving up to 33rd from 43rd as its score rose by 2.3%.
The WEF report shows that Vietnam's improved rankings have resulted from its achievements in Covid-19 prevention, measures of safe and flexible adaptation to the pandemic, and continuous efforts to develop safe tourism.
The report noted that relatively stagnant TTDI results reinforce the difficult situation the Travel and Tourism (T&T) sector faces. On average, scores increased by just 0.1% between 2019 and 2021.
Nine of the top 10 scoring countries are high-income economies in Europe or Asia-Pacific. Japan tops the ranking, with the United States in second, followed by Spain, France, Germany, Switzerland, Australia, the United Kingdom and Singapore. Italy completes the top 10, moving up from 12th in 2019.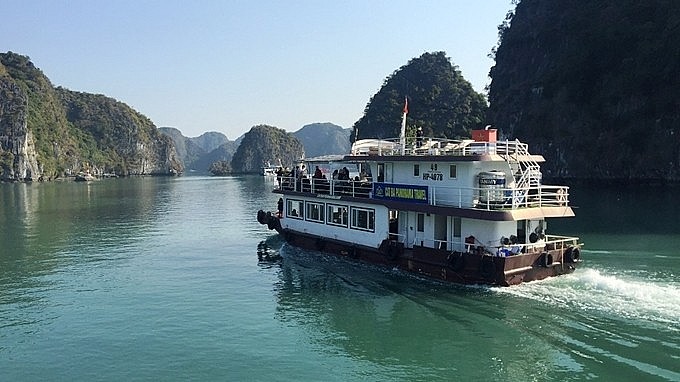 The number of domestic tourists in Vietnam is expected to reach 60 million this year. Photo: TH
The Asia-Pacific region is the second-highest performer in the ranking. Of its 20 constituent economies, 12 score above the TTDI average and 13 have improved their scores since 2019.
Many of the more developed economies in the region have world-class transport, tourism, healthcare and ICT infrastructure, high levels of international openness and investment in T&T, conducive business environments, high performance for socio-economic resilience and qualified and productive workforces, Nhan dan (People) newspaper said.
On the other hand, the region's less developed economies' advantage in price competitiveness and rich natural assets are often offset by gaps in the aforementioned factors such as tourism, healthcare and ICT infrastructure, international openness and socio-economic resilience.
However, these gaps are being bridged somewhat as the Asia-Pacific region's lower-middle-income economies have improved their performance, with particularly strong growth in areas such as ICT readiness.
Vietnam targets five million foreign tourists this year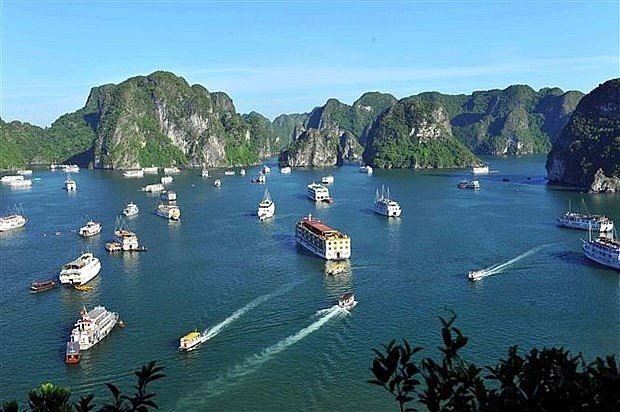 A view of Ha Long Bay in Quang Ninh. Photo: VNA
April international arrivals in Vietnam soared to 2.4 times that of March and 5.2 per cent higher than the same period last year thanks to the country's tourism reopening, Viet Nam News cited statistics by General Statistics Office of Vietnam (GSO) as showing.
In the first four months of the year, the number of foreigners arriving in Vietnam neared 192,400, an annual rise of 184.7%. Of the total, 88.6% came by air, increasing close to four times from 2021, while arrivals by road and sea were down by 10.5 and 58.7%, respectively.
Tourism revenue from lodging-food and transport services grew by 5.2% and 10.5% year-on-year, respectively.
The tourism sector's target of welcoming 5 million foreign visitors and 60 million domestic tourists this year, and revenue of about VND400 trillion VND ($17.5 billion)./.
The Travel and Tourism Development Index 2021 covers 117 economies, which accounted for around 96% of the world's direct T&T GDP in 2020. It measures the factors and policies that will enable sustainable and resilient development of the sector.
These include everything from business, safety and health conditions, to infrastructure and natural resources, environmental, socioeconomic and demand pressures.
"As the sector slowly recovers, it will be crucial that lessons are learned from recent and current crises and that steps are taken to embed long-term inclusivity, sustainability and resilience into the travel and tourism sector as it faces evolving challenges and risks," says the publication, a collaboration between many of the sector's stakeholders.
The index consists of five subindexes, 17 pillars and 112 individual indicators, distributed among the different pillars, as shown below.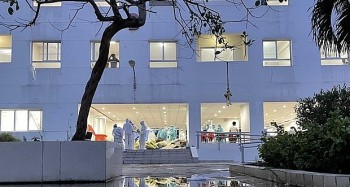 National
Vietnam News Today (Aug. 16): More than 251 million doses of Covid-19 vaccines administered in Vietnam; HCM City ready to reactivate Covid-19 treatment hospitals; Vietnam Airlines opens ticket sales for upcoming Tet Holiday; Demand for logistics real estate increases sharply: Savills Vietnam.