Vietnam sent 6000 sample collection tubes to Germany to support its Covid-19 treated drug experiment
6.000 sample collection tubes from Vietnamese-German Center of Medical Research in Hanoi were sent to German to support the implementation of clinical treatmet for Covid-19 medicine. 
The announcement issued on March 31 by the German Embassy in Vietnam informed that Vietnamese -German Center of Medical Research (VG-Care) placed in Hanoi sent 6000 sample collection tubes made in Vietnam to Germany.
Representatives of VG-Care, sent the sample collection tubes made in Vietnam to Germany on 31 March (Photo: German Embassy in Vietnam).

The equipment is going to be used for clinical experiment of Covid-19 treated medicine, implemented by Tuebingen General University in association with Hamburg University and Stuttgart University from April 1.
In the experiment process, sample collection tubes are neccessary for scientists to implement the research. However, Germany hasn't got enough required collection tubes in this difficult time. Therefore, VG-CARE Center sent the essential equipment to the research for the common collaboration.
To meet the requirement of time frame for the urgent action programme, Doctor Bui Van Long, a CG-Care's member was assisted by the German Embassy and related agencies to deliver those tubes to German successfully.
Germanny and Vietnam together collaborate and co-operation in the common support to research centers, scientists in the combat against Covid-19.
VNT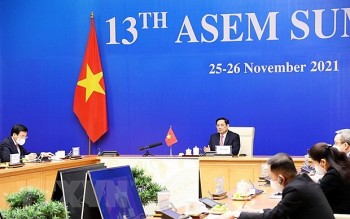 National
Vietnam News Today (November 28): Vietnam records another 16,052 local Covid cases; Vietnam, Switzerland eye stronger educational cooperation; PM states importance of producing Covid-19 vaccines and treatment drugs; Vietnam plays active, proactive role in ASEM cooperation process