Vietnam sets to launch Ao Dai Week
Ao Dai Week is held by The Vietnam Women Union alongside the Ministry of Culture Sports and Tourism as part of the "Ao Dai-Vietnam's Cultural Heritage" programme, marking 90 years since the founding of the Vietnam Women's Union and 110 years since the launch of International Women's Day on March 8.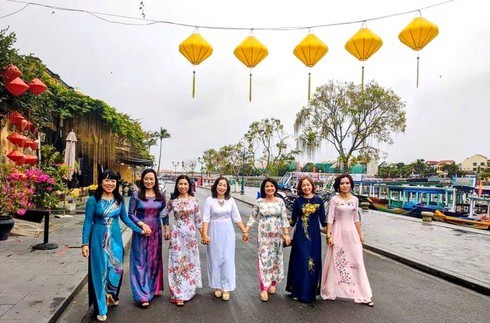 The Ao Dai photo contest is launched in Hoi An City. (Photo: VOV)
To mark these occasions, a wide range of activities are to be launched nationwide between March 2 and 8. Some of the events include a branch of the Vietnam's Union in Bac Kan province launching an online photo contest on the Ao Dai, whilst in the central province of Quang Binh women are being encouraged to wear an Ao Dai to work in response to the programme.
The event is held to embrace and encourage women to wear the country national long dress. Elsewhere, women in Thanh Hoa province are being encouraged to wear an Ao Dai to any events, with Hoi An City receiving 368 photographs through their website phunu.hoian.gov.vn for an Ao Dai photo contest that will feature an awards ceremony in late March./.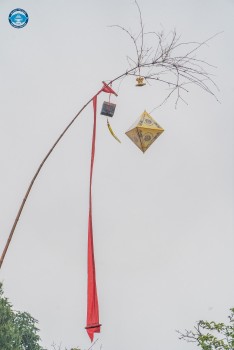 Viet's Home
In the past, the Neu pole (a tall bamboo pole with red garment strips used to ward off evil spirits during the lunar New Year) lowering ceremony at the royal palace of the Nguyen Dynasty was performed to mark the end of the New Year holiday and prepare to enter a new working year.