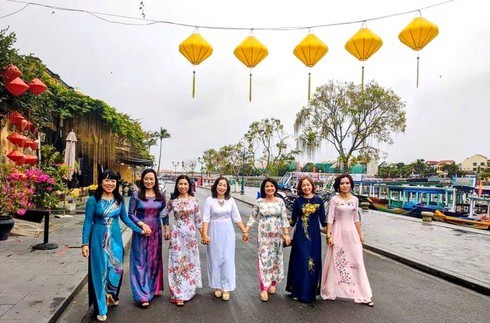 The Ao Dai photo contest is launched in Hoi An City. (Photo: VOV)
To mark these occasions, a wide range of activities are to be launched nationwide between March 2 and 8. Some of the events include a branch of the Vietnam's Union in Bac Kan province launching an online photo contest on the Ao Dai, whilst in the central province of Quang Binh women are being encouraged to wear an Ao Dai to work in response to the programme.
The event is held to embrace and encourage women to wear the country national long dress. Elsewhere, women in Thanh Hoa province are being encouraged to wear an Ao Dai to any events, with Hoi An City receiving 368 photographs through their website phunu.hoian.gov.vn for an Ao Dai photo contest that will feature an awards ceremony in late March./.
VOV