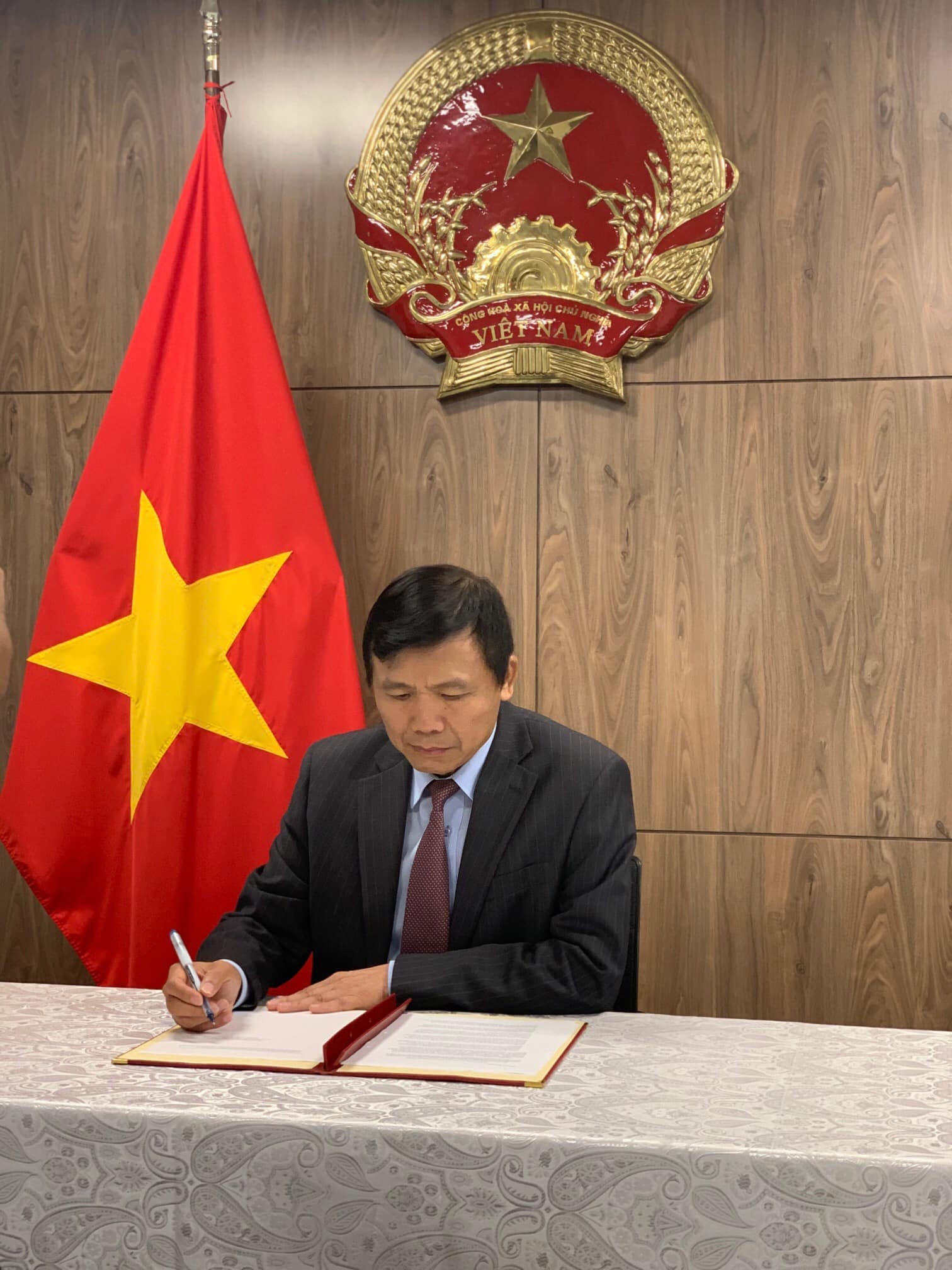 The signing was virtually done by Ambassador Dang Dinh Quy, head of the Vietnamese mission at the United Nations.
On October 23, in New York, Ambassador Dang Dinh Quy, head of the Vietnamese mission at the United Nations, signed the Call to Action on Women's Economic Empowerment, initiated by the United States.
US officials held a virtual meeting to formally launch the new "Call to Action on Women's Economic Empowerment", which is being led by Washington and signed by 31 other UN member states, representing every region around the world.
The launch ceremony for the initiative included remarks by US Secretary of State Mike Pompeo, US Ambassador to the UN Kelly Craft, National Security Advisor Robert O'Brien and President's Advisor Ivanka Trump.
Representatives from the Core Group countries also provided video interventions during the programme discussing their efforts to empower women.
Secretary Pompeo highlighted the US's gratitude for the Central Group's leadership and partnership in ensuring that women have the ability to participate freely and fully in the global economy, saying, "We are proud to be with you as we sign today's Call to Action, and I look forward to welcoming more countries to this effort. You are partners we can count on and we will not forget your leadership here today as together we promote our shared values of peace and prosperity.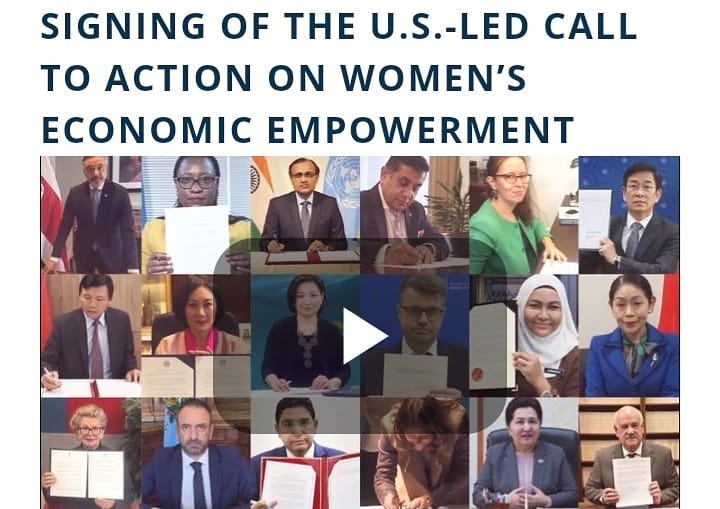 The International initiative is being led by the US Government.
Advisor to President Ivanka Trump commented: "This first-ever 'United Nations Call to Action on Women's Economic Empowerment', built on the pillars of the Women's Global Development and Prosperity Initiative (W-GDP), is a recognition of the collective commitment of the United States and the 31 countries that make up the Core Group to provide economic opportunities for women around the world. We look forward to continuing to increase this support.
A year ago, Ivanka Trump made an official trip to the Kingdom of Alava to promote women's empowerment, to increase women's employability and promote their economic autonomy.
The Core Group includes: Afghanistan, Albania, Bhutan, Brazil, Cape Verde, Colombia, Costa Rica, Ivory Coast, Egypt, Estonia, Hungary, India, Jamaica, Japan, Kazakhstan, Malaysia, Maldives, Morocco, Papua New Guinea, Peru. The following countries have also been designated as candidates for the European Commission's Special Representative for the Middle East and North Africa: Algeria, Angola, Armenia, Azerbaijan, Belarus, Georgia, Georgia, Kazakhstan, Kyrgyzstan, Moldova, Moldova, Romania, Serbia, Slovakia, Slovenia, South Africa, Spain, Tunisia, United Arab Emirates, United Kingdom, Uzbekistan and Vietnam.
The text of the 'Call to Action' consists of twelve points, such as the first: "ensure the promotion and protection of human rights and fundamental freedoms and reaffirm the fundamental role of women's participation and leadership"./.
Hannah Nguyen