Vietnamese young people with mission of promoting journey of "Happiness Empowerment"
WeGrow Edu, a comprehensive sex education startup founded by Vietnamese students, is attracting public attention by its rights-based and gender-focused approach to sexuality education.
Nguyen Phuong Tu, Linh Hoang, Ha Thi Thu and Nguyen Bich Ngoc are the very first co-founders who are running the startup WeGrow Edu at their young age of 20s. However, their ambition is big enough with the mission: "All young people have access to comprehensive sex education and get empowered to become the best version of themselves".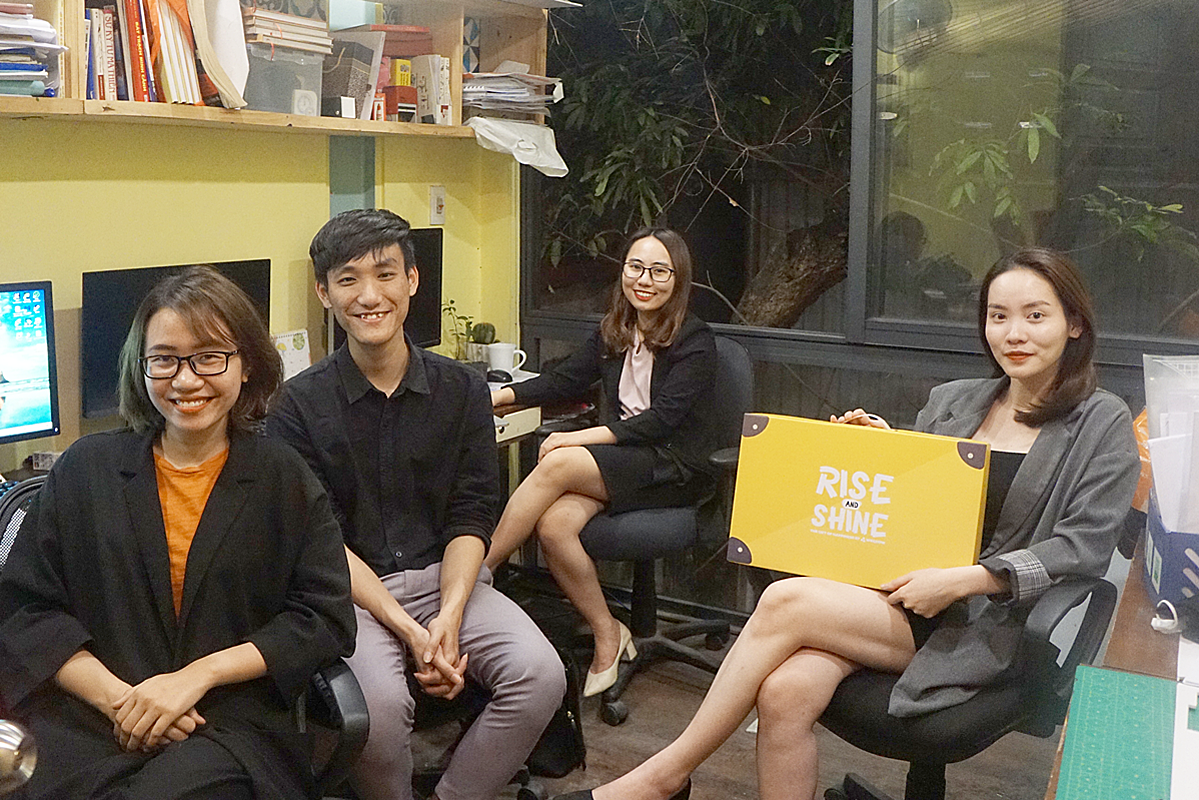 WE team with four founding members. Photo: WE
It is interesting to know that, all founding members of this social enterprise have not come from social academic backgrounds but now working in a professonal setting of social science. A detail revealed by VNExpress stating that Tu, Thu, and Ngoc are graduates from Foreign Trade University in economics, accounting, auditing, banking, and finance, while Hoang got her degree in International Business from Metropolia University of Applied Sciences in Finland.
Everything started from a summer camp in 2016 where Tu and Linh Hoang conducted awareness-raising activities on gender topics at a number of schools and realized that the students had very limited knowledge about gender issues. After having an insight into the situation, which traditionally labeled as a "sensitive issue", these teenagers came to the decision of establishing a social start-up on sex education named WeGrow Edu (WE) in 2019 with the goal of helping school children and the youth at the age range from 04 - 18 stepping into the world of better understanding about sex and sexuality through the approach of empowerment and rights-based approach.
"We especially focus on students from grades 1 to 12. This is when they need the company of an organization like ours and their families. Currently, schools don't have really a sex-education model that can actually work and benefit them," Tu said to Aljazeera News Agency in a recent interview, with the explanation of how WE is doing differently with other agencies working in the same field. Accordingly, students at WE learn how to "build healthy relationships and protect their bodies" through lessons that "reinforce the validity of their self-identity and their freedom to make their own choices, with a message of gender equality woven throughout".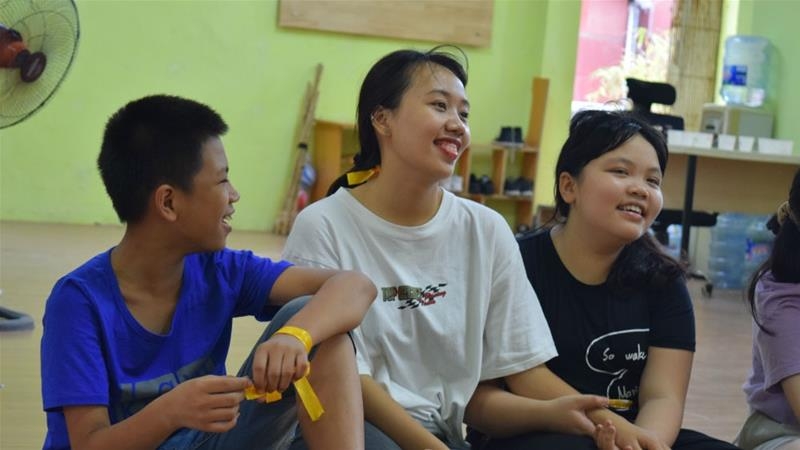 Students attend a WeGrow Edu sex education learning camp for children from 12 to 15 years. Photo: Aljazeera/WE
Vietnam is one of the countries which have the highest rates of abortion in the world, with a growing number of young people having sex before marriage. In 2005 there were 37 abortions for every 100 babies born, according to the ministry of health data cited by the United Nations Population Fund (UNFPA). Statistics from World Health Organization (WHO) data in 2016 show that about 36 percent of Vietnamese adolescents aged between 14 and 17 have had sex, and around 8.4 percent of females from 15 to 24 have had at least one abortion.
"Vietnamese adolescents and young people [typically] have sex much later than their European peers, yet there are more unwanted pregnancies and abortions among them than in many European countries," confirmed Dr Tu Anh Hoang, co-founder and Director of the Center for Creative Initiatives in Health and Population (CCIHP), cited by Aljazeera.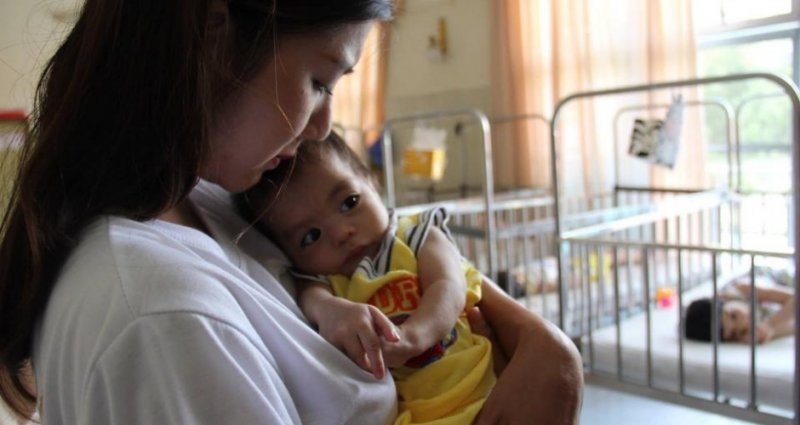 Vietnam is among the top five countries in the world in terms of abortion. Photo: AsiaNews
A sensitive topic in Vietnam
Nguyen Van Cong, a trained doctor and founder of health education program "We Are Grown Up", told AFP that his team has taught thousands of school kids about safe sex and birth control to combat the "worrying trend" where "abortion is considered a contraceptive method". Through his professional observation, Cong believes parents and teachers still have worried about discussing the topic of sex due to the fear of encouraging sexual activity to their children, even though Vietnamese society is more open to pre-marital sex nowadays. The same with reproductive and sexual health in recent years within the educational setting where a number of schools start to integrate "sex-ed into biology and life skills classes", commented Aljazeera. "The education is not comprehensive and I think it's a problem," Dr Tu Anh said, raising the gap in the reality where sex-ed teaching in Vietnam is considered a speedy solution with only short-term benefits.
"(Adults) mostly try to avoid talking to us about the topic," says Ngo Quang Huy, a 17-year-old student with AFP reporter. His opinion reflects the general perspective of teenagers in Vietnam currently. According to AFP, "Vietnam's sex education policies and practices fell short of international standards, and were silent on LGBT issues".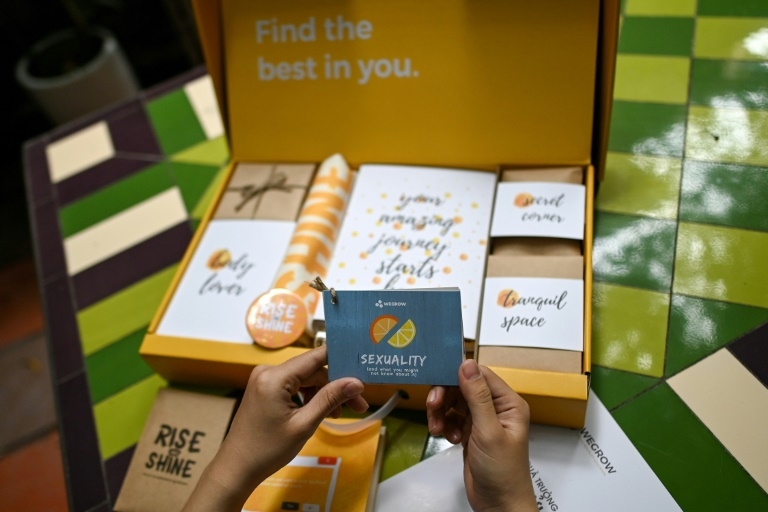 Experts warn that in Vietnam, the lack of sex education means young people don't know enough about safe sex and some are relying on abortion as a form of birth control. Photo: AFP
Facing the challenges with "out-of-the-box" thinking to break the traditional norm
A poster features the official population policy that encourages families to have two children. Photo: AFP
In the first phase of the program, the team started its activity by introducing WE to private secondary schools in Hanoi. However, the feedback from schools was negative due to the sensitive content of the topic". Parents also did not support their plan. "We can teach it by ourselves", responded a mother when they tried to persuade her letting children attend the course, shared Tu, the founder of WE with VNExpress.
"Maybe our model and approach were wrong," Tu used to think about the failure. However, the whole team did not give up. What they have tried to overcome the difficulties was trying to listen to people's feedback, especially parents, with an open-minded attitude. From that, WE has been promoting the full engagement of all relevant stakeholders into the discussion on the issues which most affected the youth. Teachers, parents, and children themselves are invited to attend the workshops and awareness-raising sessions with open talks about several topics relating to sex education. Until now, "the team is connected with 14 schools and has organized more than 20 courses, reaching over 300 students", shared Tu with VNExpress reporter.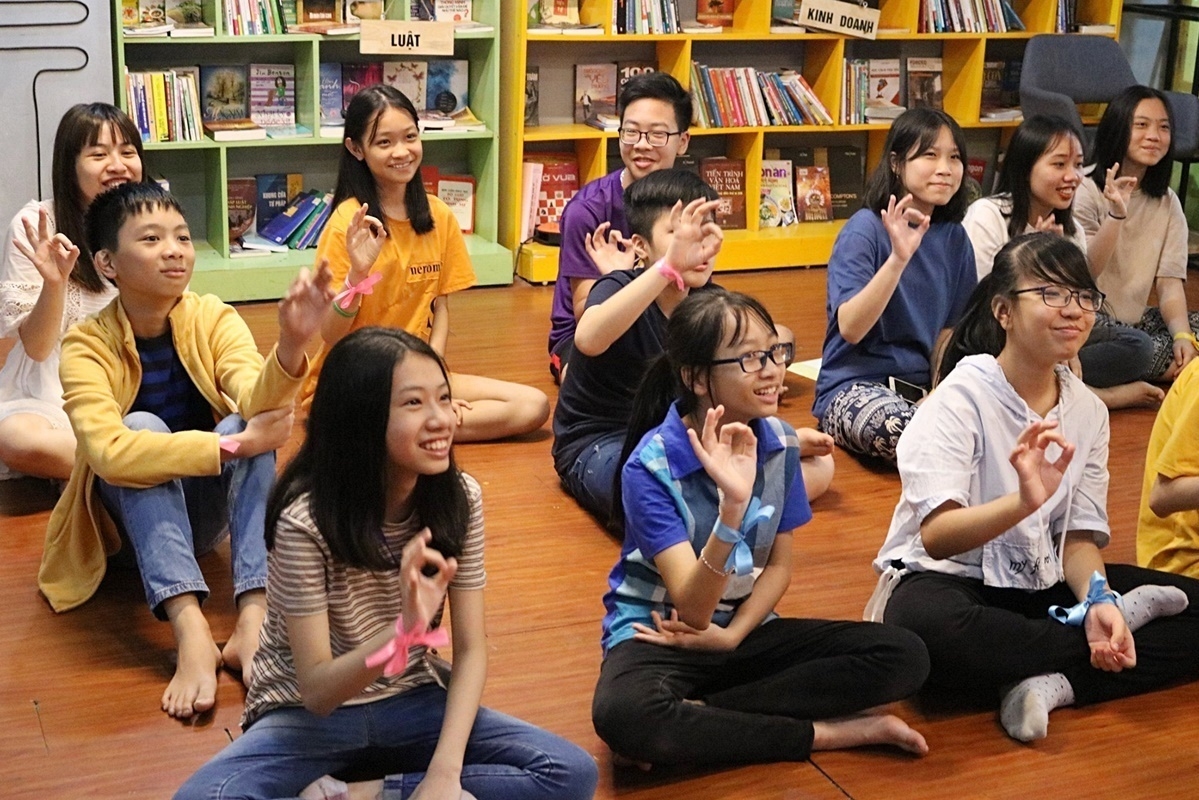 Students attending a WeGrow Edu course. Photo: WE
"To be able to teach sex-ed necessitates not just knowledge but also the right awareness and attitude. One can't teach sex and sexual rights and still refer to them as bad, taboo, and harmful," Dr. Tu Anh suggested, citing by Aljazeera.
The founders of WE are fully aware of the challenges ahead, which is why the start-up is trying to apply an inclusive and system-wide approach to an often sensitive subject. "There is no one single solution that can address a systematic problem", Linh Hoang, one of the co-founders of WE raised her point of view. "That's why WE tries to incorporate every actor in students' life as much as we can, step by step," Linh said.
According to VNExpress, the team has the plan to work with a group of public schools in Hanoi to implement their project. In the next five years, they hope to develop a gender education program that can become a subject taught at all schools in Vietnam.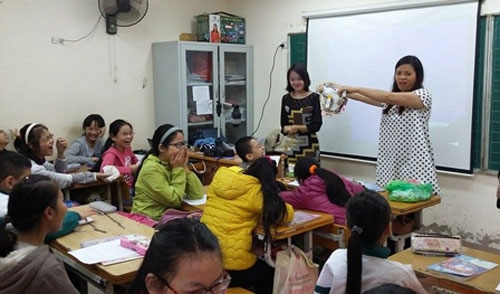 Need more effort for sex education in Vietnam. Photo: VNS
Comprehensive sexuality education is a rights-based and gender-focused approach to sexuality education, whether in school or out of school. It is taught over several years, providing age-appropriate information consistent with the evolving capacities of young people. It aims to give people the knowledge, attitudes, skills, and values to make appropriate and healthy choices in their lives
To grow up safely and own your identity, to act your way, to be accepted and feel belonged among your loved ones and an equal community... That's happiness. Most people seek for happiness as life's end goal. The right to pursue happiness is both granted and gained. The journey of happiness empowerment for yourself, your kids, your students... is by no means easy, but you will always have us WeGrow Edu team all along.
(Source: WeGrow Education)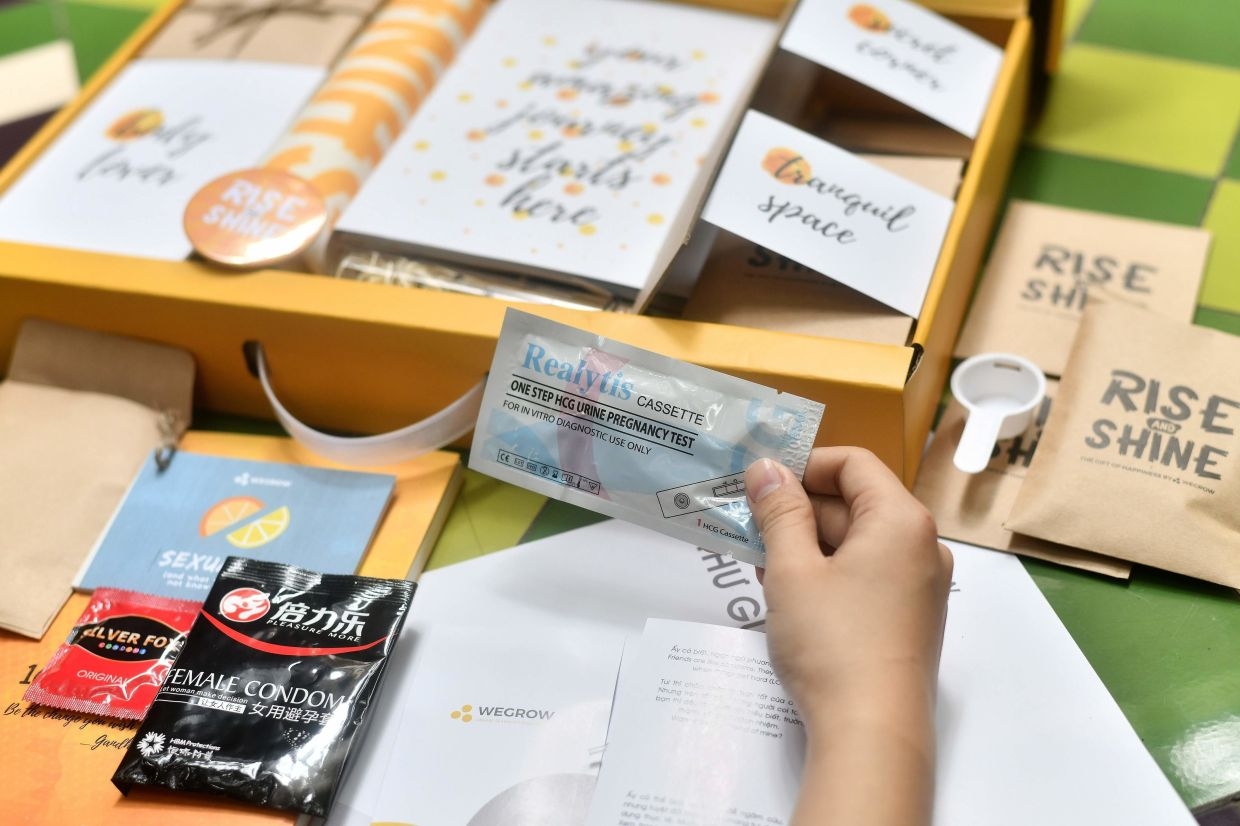 Sex education start-up WeGrow Edu is on a mission to change Vietnam's outdated attitudes about sexuality. Photos: AFP