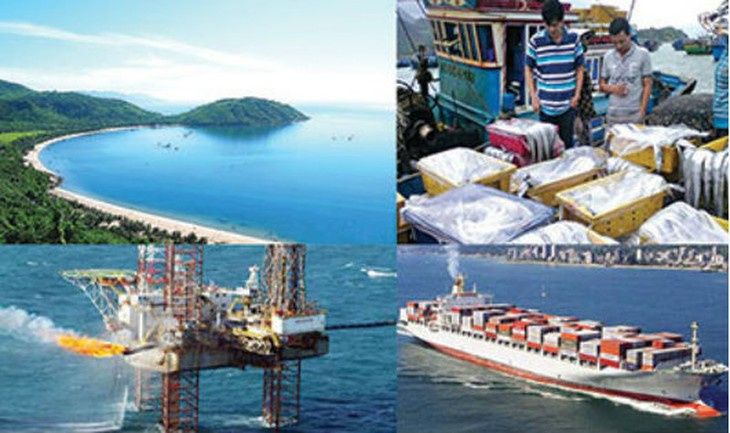 Vietnam strengthens international cooperation for the marine economy's sustainable development.
Prime Minister Nguyen Xuan Phuc has recently issued a decision to establish a national steering committee to implement Vietnam's marine economic development strategy by 2030, with a vision to 2045. This master plan of the Vietnamese government on implementing a strategy for sustainable development of Vietnam's marine economy specifies solutions to capitalize on Vietnam's advantages of a 3,260km coastline, more than 3,000 islands and islets, and 28 coastal provinces
Resolution 36 issued by the Party Central Committee focusing on the strategic development of the Vietnamese maritime economy by 2030, with a vision to 2045, was enforced in October, 2018, the VNS reported.
The project on strengthening international cooperation for sustainable development of Viet Nam's maritime economy by 2030's objective is also to synchronously promote international cooperation activities on sustainable maritime economic development, aiming to mobilize and effectively utilize resources, knowledge and experience, and to maximize the support of countries, international organizations and partners, thus contributing to the successful realization of major objectives, guidelines, breakthroughs and solutions set out in the Party Central Committee's Resolution No. 36-NQ/TW.
The project has set out six international cooperation missions, including marine and oceanic administration and integrated coastal zone management (ICZM); developing maritime and coastal economy; improving people's lives and building maritime culture and a society that is associated and friendly with the sea; basic surveys, scientific and technological research, and development of maritime human resources; protecting the maritime environment, preventing natural disasters, and coping with climate change and rising sea levels; and ensuring national defense and security.
Regarding marine and coastal economic development, the project suggests investing in developing tourism infrastructure for key areas and engine areas for coastal and island tourism development, in addition to encouraging and facilitating all economic sectors to participate in the development of complex tourist service areas, large-scale service projects, high-quality shopping and entertainment centers, ecotourism, science tourism and community-based tourism.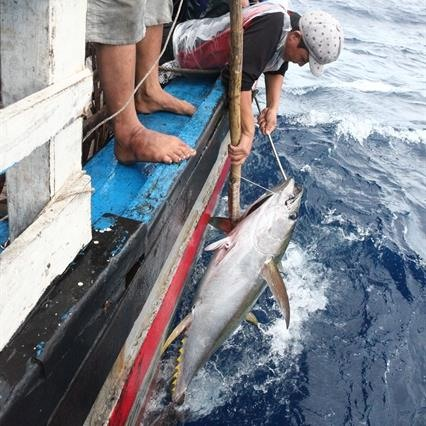 Fishmen catch at sea in the southern province of Kien Giang.
Vietnam has set a target of at least 58 per cent of its GDP coming from the maritime economy.
Coastal provinces should also be looking to gain 65-70 per cent of their GDP from maritime activities.
The strategy states clearly that coastal provinces and brackish water regions should adopt their economic development policies based on maritime economic development.
Besides, the seaport system will be developed in line with a master and unified plan on a national scale in order to meet the requirements of national industrialization and modernization, thus creating a material and technical base to enhance the country's international integration and competitiveness in seaport activities, reported the baochinhphu.
The resolution also sets a goal for the country to become a strong maritime nation by 2045, with the associated sector making an important contribution to the country's economy and solving international and regional issues at sea.
As part of the strategy, the country should focus more on the balance between the environment, natural resources and culture.
The country should also adopt a green economy as the foundation for sustainable maritime economic development.
Tarah Nguyen