Vietnam, US Trade to Reach $100 Billion for First Time
Trade turnover between Vietnam and the US could hit $100 billion for the first time this year, up 221 times against the figure recorded in 1995 when the two countries established diplomatic ties.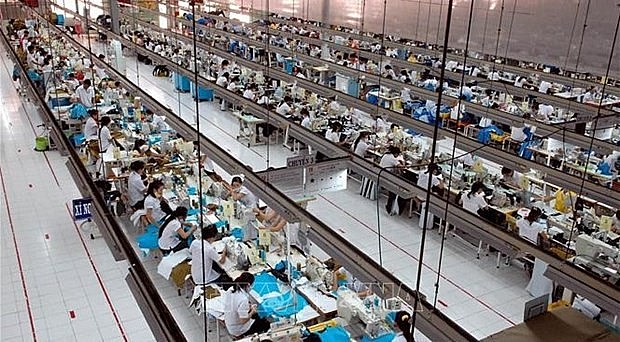 At the Tien Thuan garment company limited in Ninh Thuan province, which produces apparel for export to the US Photo: VNA
In the first eight months of this year, the value stood at $73 billion. Last year, it was $90.8 billion, Hoang Quang Phong, Deputy Chairman of the Vietnam Chamber of Commerce and Industry (VCCI), told a forum on November 16.
Over the past five years, Vietnam's exports to the US expanded by 230 percent each year, while the figure from the US to Vietnam was 175 percent.
According to Phong, Vietnam is the 10th biggest trade partner of the US, while the US is Vietnam's largest trade partner.
Despite the disrupted supply chains due to the Covid-19 pandemic, many US enterprises have been invested in projects in Vietnam in such spheres as manufacturing and processing, clean energy, aviation, healthcare, and pharmaceuticals.
Speaking at the forum, Ngo Sy Hoai, Vice Chairman of the Association of Vietnam Timber and Forest Products, said Vietnam is the biggest exporter of wood products to the US.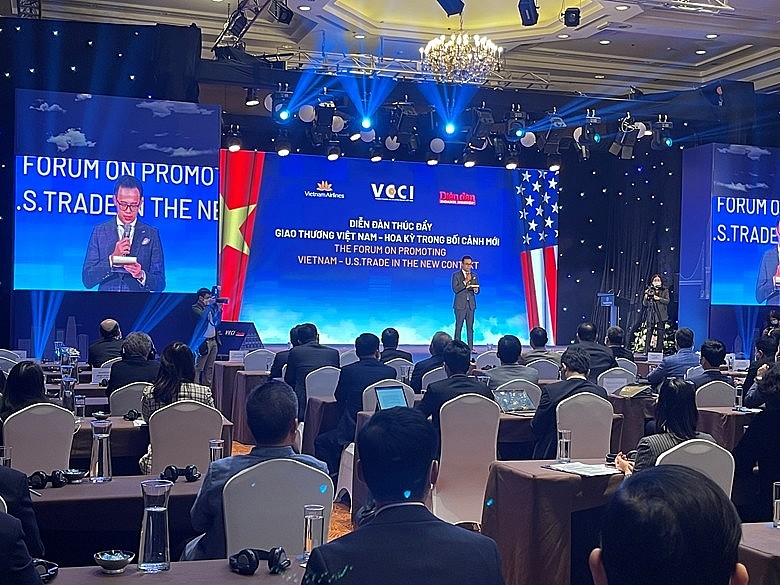 At the forum on promoting Vietnam-US trade in the new context. Photo: K.D
The Southeast Asian nation is also the second biggest importer of US wood materials, after China, he added.
The wood sector has aimed to rake in $10 billion from exports to the US. However, the actual value is likely to stay at only $8 billion this year due to the impacts of Covid-19, Hoai noted.
He suggested Vietnamese companies pay more attention to US regulations on legal logging to prove that their materials were not illegally cut.
Former Vietnam Ambassador to the US Pham Quang Vinh said although the US cannot come back to the Comprehensive and Progressive Agreement for Trans-Pacific Partnership (CPTPP), the country has made economic initiatives in digital trade, infrastructure, and energy, which would bring about new potential for the partnership between Vietnam and the US.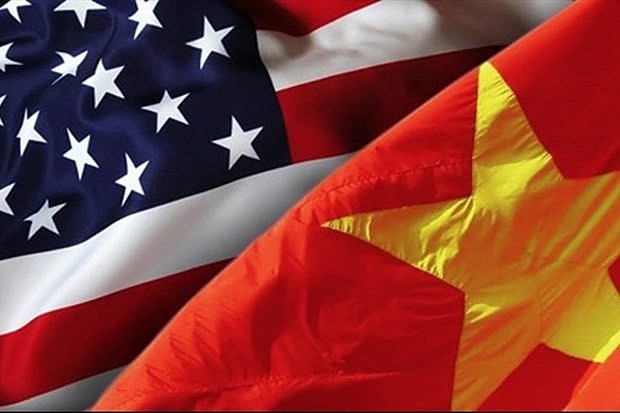 Vietnam-US trade ties have enjoyed impressive growth. Photo: laodong.com.vn
The two countries could consider another bilateral free trade agreement based on the existing commitments, he suggested.
Participants at the forum exchanged views on issues relating to ways to help Vietnamese businesses ensure their interests and tariff preferences when exporting to the US.
Vietnamese exporters should work harder to meet high standards of product quality and deal with technical barriers, heard the forum.
On this occasion, Charles Ranado, Commercial Counselor of the US Embassy in Vietnam, handed over a certificate of routine flight license to Vietnam Airlines, making it the first and only airline of Vietnam permitted to operate regular flights to the US at present.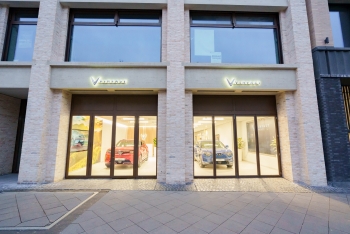 Economy
VinFast has officially opened its first two VinFast Stores in Cologne, Germany, and Paris, France.