Vietnam, Venezuela seek to boost agricultural trade
An online seminar was hosted by the Vietnamese Embassy in Venezuela on August 11, with a particular focus placed on introducing the nation's significant agricultural potential.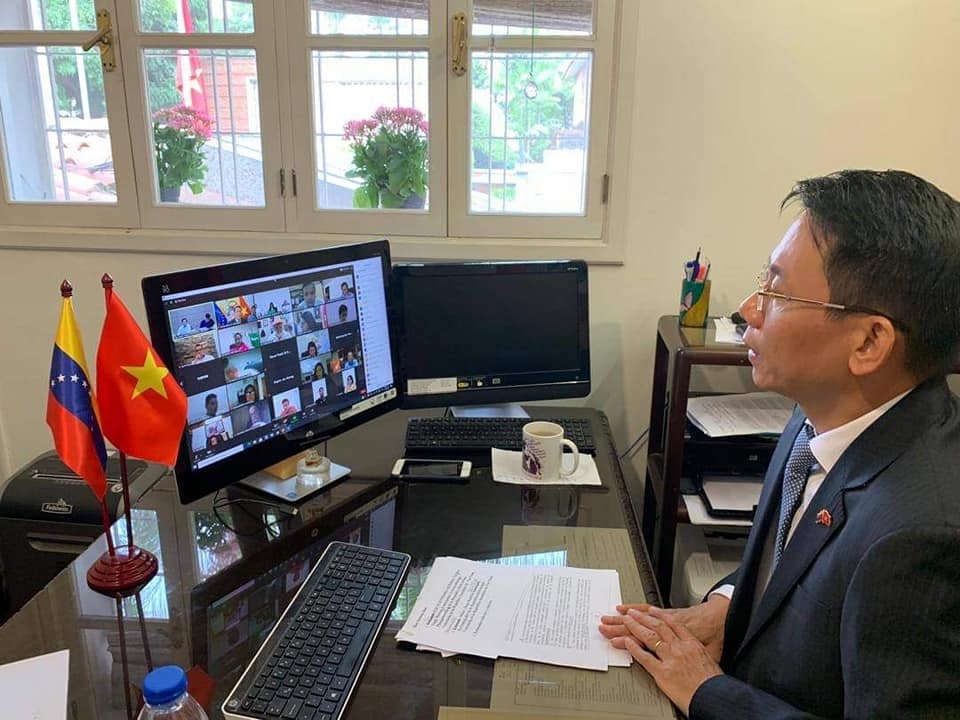 Vietnamese Ambassador to Venezuela Le Viet Duyen attends the webinar on August 11. Photos: Vietnamese Embassy
The event saw approximately 60 guests come together, alongside business representatives from both countries, VNA reported.
During his address, Vietnamese Ambassador to Venezuela Le Viet Duyen stated that the Vietnamese Government and people will always place great importance on promoting friendly relations and bilateral co-operation, especially with regard to the potentially strong sectors of the two nations.
Vietnam is ready to share its development experience with Venezuela, particularly amidst the COVID-19 pandemic's serious impact on economy, society and food security around the world, he affirmed.
So far Venezuela have confirmed 23,280 cases and 202 deaths, according to a Reuters' tally on August 8.
With regard to trade and economics, Venezuela can be considered a potential market for the country that is able to meet the goals of market expansion and diversification set by local firms.
In terms of economy and trade, Venezuela is a potential destination for Vietnamese goods as it can help Vietnamese firms expand and diversify their markets, Duyen noted, adding that the countries now have opportunities to strengthen bilateral economic and trade ties, thus contributing to their comprehensive partnership.
In addition to trade exchanges, the two sides also boast huge potential to enjoy greater cooperation in fields such as energy, oil and gas, seafood, consumer goods manufacturing, health care, science and technology, and most significantly, agriculture.
The seminar saw entrepreneurs set up connectivity, introduce agro-forestry-fishery products, whilst sharing experiences and discussed business chances.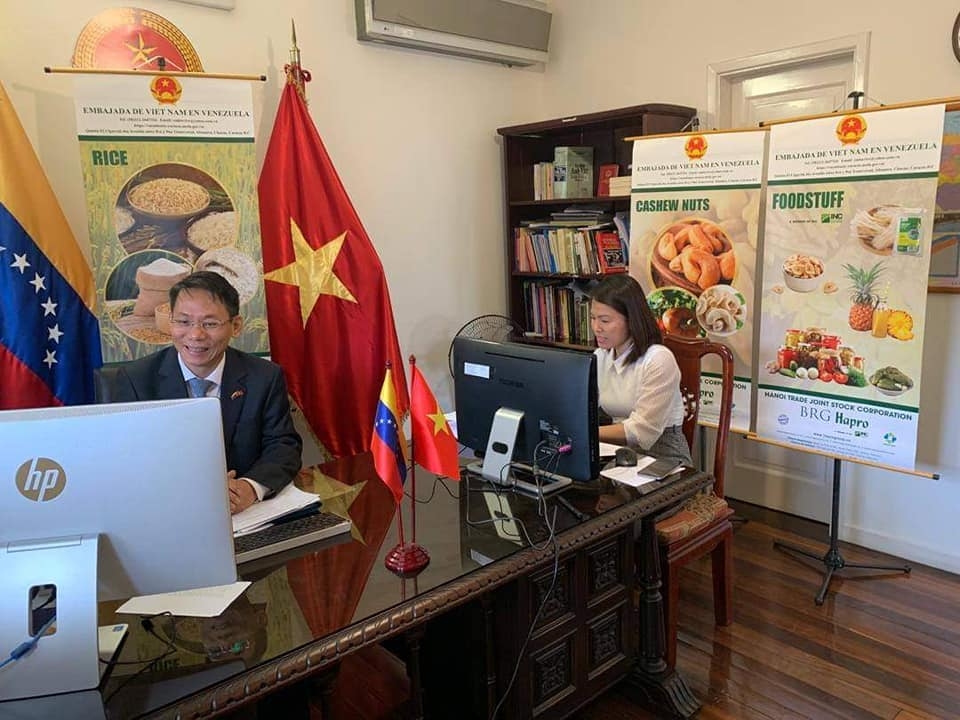 The webinar introduces Vietnam's agricultural potential to Venezuelan partners.
Vietnam and Venezuela established diplomatic relations on December 18, 1989, which was upgraded to a comprehensive partnership in 2007.
Located in South America, Venezuela has great potential for agricultural development which has yet to be fully tapped into. The Venezuelan Government is ready to offer great incentives to Vietnamese enterprises who are willing to invest in production and business activities in this field.
Venezuela imports a large volume of food, including about 500,000 tonnes of rice each year, to serve domestic demand, the webinar heard.
The Vietnamese Ambassador described how the event is an excellent opportunity to connect firms from the two countries, whilst also deepening mutual understanding and grasping requirements and opportunities to further develop bilateral trading ties, especially in terms of the agricultural sector.
The seminar was also viewed as a contributory factor to promoting economic cooperation and raising two-way trade turnover on a par with the comprehensive partnership between the two nations, the Vietnamese diplomat added./.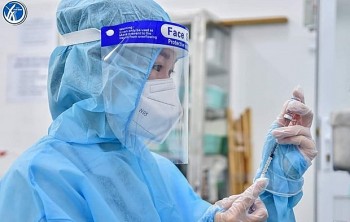 National
Vietnam News Today (December 9): Vietnam confirms 14,595 new Covid-19 cases; Vietnam, New Zealand sign action program to promote strategic partnership; HCM City to inject third Covid-19 vaccine jab from December 10; Hanoi may ban motorbikes in inner areas from 2025.