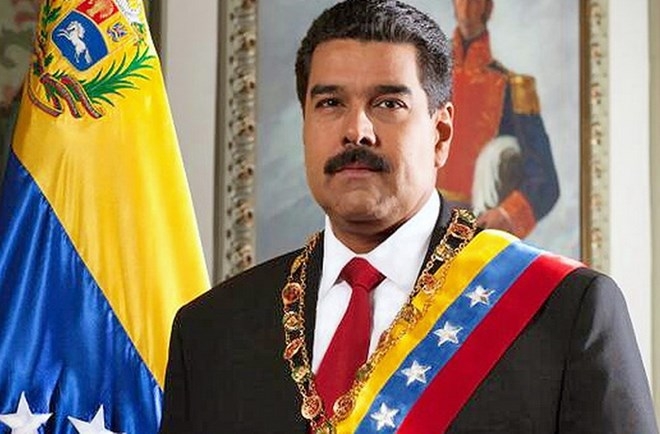 Venezuelan President Nicolas Maduro Moros. Photo: AP
He on July 5 extendeda message of greetings to Venezuelan President Nicolás Maduro Moros on the 209th anniversary of their Independence Day.
The same day, Deputy Prime Minister and Foreign Minister Pham Binh Minh offered greetings to Venezuelan Minister of Foreign Affairs Jorge Arreaza Montserrat.
Vietnam and Venezuela established diplomatic relations on December 18, 1989, which was upgraded to a comprehensive partnership in 2007.
Since then, despite geographical distance, both nations have constantly strengthened their friendship and collaboration through the exchange of contacts and all-level delegation.
Vietnam and Venezuelan have exchanged more than 10 delegations, including high-level ones, to share experience and sign cooperation agreements.
Both nation have signed more than 50 cooperation documents on energy, oil and gas, agro-forestry-fishery, information and communications, culture, education, sports and tourism.
They have also carried out specific projects to develop the bilateral collaboration in economics, trade, investment, science and technology.
The two countries' mass organizations have made many visits to exchange views on the situation in each nation besides attending celebrations of major events and supporting the cause of the national construction and development in the respective countries.
In May, President Nicolas Maduro had sent a letter of congratulations to Party General Secretary and State President Nguyen Phu Trong on the occasion of the 130th birthday of late President Ho Chi Minh.
In his letter, the leader praised the late President as an outstanding and intelligent political figure of the region and the world, who gave birth to the Socialist Republic of Vietnam.
He was an inspirational and powerful leader for Vietnamese people and those in many countries around the world, the letter said.
The Venezuelan Government also had held a ceremony to mark the 130th birthday of late President Ho Chi Minh on May 19, with the participation of officials of the ruling United Socialist Party of Venezuela (PSUV).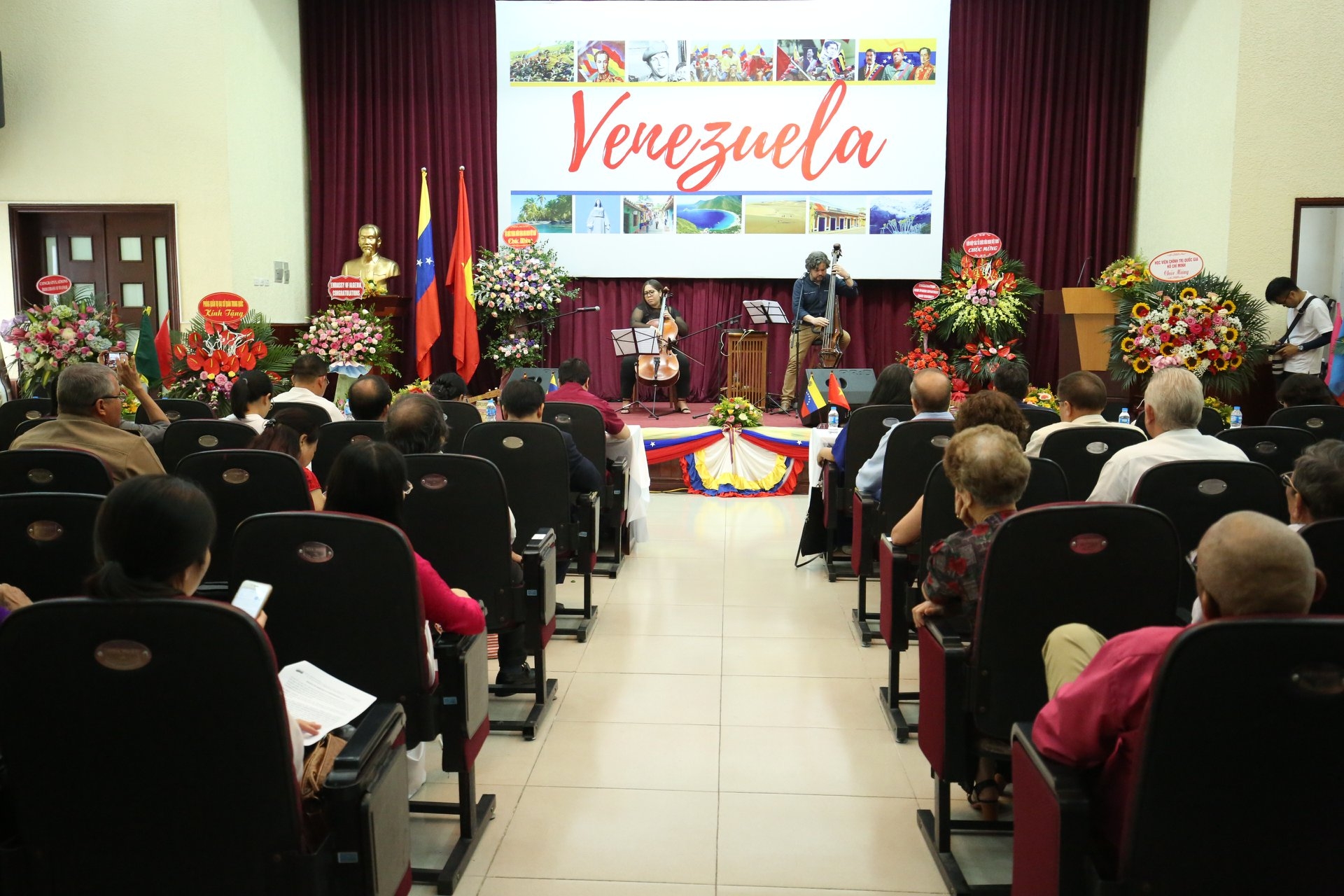 Venezuela's Independence Day marked in the headquarters of the Vietnam Union of Friendship Organisations (VUFO).
The national independence holiday of Venezuela, marked every year on July 5 which celebrates the anniversary since the enactment of the 1811 Venezuelan Declaration of Independence, making the country the first Spanish colony in South America to declare independence.
In recent years, it is also marked as National Armed Forces Day to honor the service of all the serving men and women and veterans of the National Bolivarian Armed Forces of Venezuela./.
Hannah Nguyen