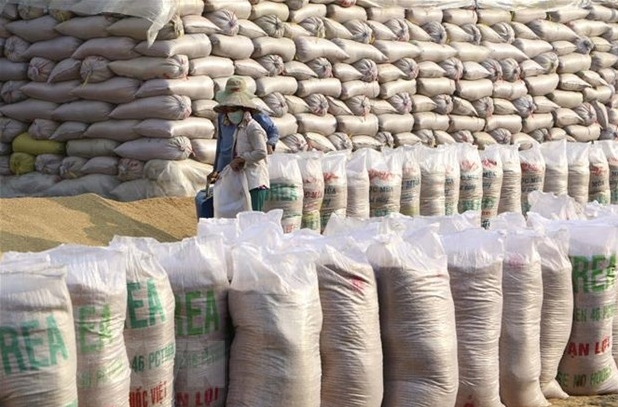 The US Department of Agriculture (USDA) has forecast that Vietnam would maintain its position as the world's second-biggest rice exporter this year. (Photo: VNA)
According to the department, Vietnam will export 6.4 million tonnes of rice in 2011, an increase of 233,000 tonnes compared to the volume recorded in the previous year.
It is likely that India will remain the largest rice exporter in the world, with 15.5 million tonnes of rice shipped abroad this year. Thailand will rank third with an estimated export volume of 6.1 million tonnes.
Last year, Vietnam shipped abroad 6.15 million tonnes of rice worth 3.07 billion USD, down 3.5 percent in volume but up 9.3 percent in value year-on-year, Nhan Dan cited. Statistics show that in the first four months of this year, the country exported 1.89 million tonnes of rice, down 10.8 percent in volume but up 1.2 percent in value over the same period last year.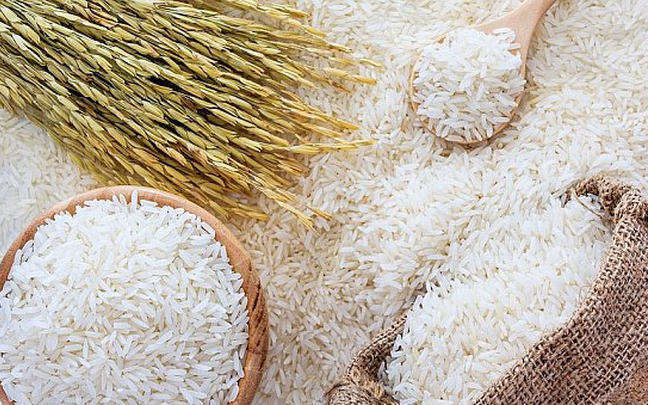 Vietnamese rice has held the top spot in the world in selling prices in March 2021. (Photo: Nhan Dan)
In 2020, Vietnam surpassed its competitors in selling prices, with an export volume of 6.15 million tons, earning $3.07 billion, officially overtaking Thailand to become the second-largest rice exporter in the world, after India.
The Vietnam Food Association said Vietnam's rice export structure has shifted towards quality types with higher prices and added values, said Vietnam Plus.
According to a report of the Department of Agricultural Processing and Market Development (Ministry of Agriculture and Rural Development), Vietnam exported 1.1 million tons of rice in the first three months of 2021, earning $606 million, down 30.4% in volume and 17.4% in value over the same period of 2020. In March 2021, the average export price of Vietnamese rice reached $547 per ton, up 0.5% compared to that of February 2021 and 19.1% compared to March 2020.
In the first quarter of 2021, the average export price of rice increased 18.6% year on year. The price for Vietnamese rice was higher than that of Thailand and India, thanks to the high demand for new winter-spring rice from Vietnam from foreign partners.
Valerie Mai