Vietnamese Agricultural Exports To Australia Witness Significant Progress
Despite difficulties caused by the Covid-19 pandemic, Vietnamese agricultural exports to Australia have enjoyed remarkable progress.
Vietnamese lychees promoted in Perth, Australia (Photo: VNA)
In a recent media interview, Nguyen Phu Hoa, head of the Vietnam Trade Office in Australia, assessed that despite there being plenty of more work to be done, it can be considered that the Vietnamese brand is growing in prestige within Australia. This can largely be put down to the Vietnam Trade Office carrying out a brand-building program for many years, coupled with the great efforts of local businesses.
According to statistics compiled by the General Department of Vietnam Customs, local agricultural exports to this market have continuously progressed, with import-export turnover between both sides reaching nearly US$9.1 billion during the first nine months of the year, up roughly 50% over the same period from last year.
The export of agricultural products alone recorded a strong rise of more than 32%. Specifically, fruit and vegetables increased by 32.27%, aquatic products rose by 22.48%, and rice climbed by 25.43%.
Most notably, as VOV News reported, Australian businesses have recently reduced rice imports from other countries, although they are still prioritising importing rice from the nation in large quantities. This continues to affirm the overall quality and strong brand of Vietnamese rice, as well as local other agricultural products in general, within the Australian market.
Vietnam and Australia recently announced an Enhanced Economic Engagement Strategy, aiming to soon bring the bilateral trade to 15 billion USD and open up chances for Vietnamese exporters to penetrate the Australian market in the coming time.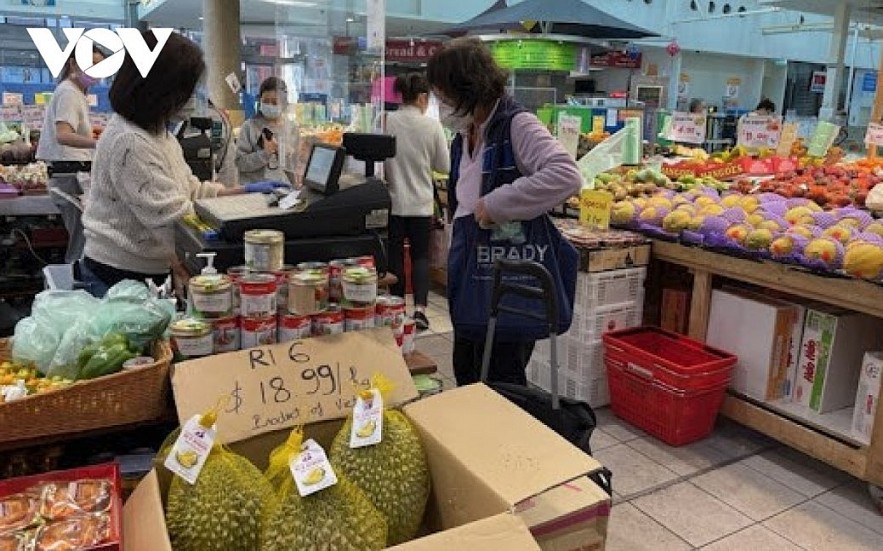 Many Vietnamese agricultural products are sold in Australian supermarkets. Photo: VOV.
According to VNA, Vietnam has carried out numerous projects and programs to help the domestic business community improve its capacity and capitalize on free trade agreements (FTAs). The Ministry of Industry and Trade has set up a website on FTAs to provide information on the deals and Vietnam's commitments. It also launched the Viet-Aus Trade app last year, which offers support and information for exporters.
At the same time, firms have paid due attention to gaining Certificates of Origin (C/O) for their products in a bid to be exempted from tariffs in accordance with the FTAs, Hoa added.
According to him, maintaining the quality of products is the most important factor to keep the competitive advantage. Exporters are also advised to keep updated on the Australian market in order to be prepared for arising problems
Hoa went on to state that the two sides have recently completed the signing of a strategy aimed at strengthening economic ties, with the goal of striving to bring bilateral trade turnover to US$15 billion as soon as possible. This is expected to open more opportunities for Vietnamese exporters to gain entry into the Australian market in the near future.
According to him, the nation has done a competent job of disseminating information among the domestic business community, launching several projects and schemes to help improve capacity. This is in addition to helping firms gain a better understanding of how to take full advantage of Free Trade Agreements (FTA) in the context that multilateral agreements, including the Comprehensive and Progressive Agreement for Trans-Pacific Partnership (CPTPP) and the Regional Comprehensive Economic Partnership (RCEP), have been and will come into force soon.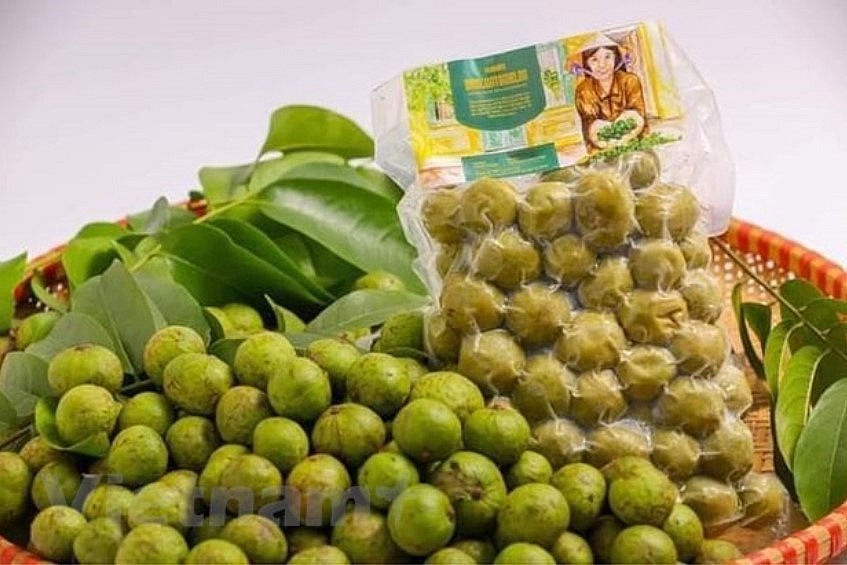 Vietnam's dracontomelon shipped to Australia (Photo: VNA)
Specifically for the Australian market, the Vietnam Trade Office launched the Viet-Aus Trade application in 2020 to be a tool that provides a platform aimed at supporting export businesses and providing information on investment opportunities, supply chain forming products, and local connectivity promotion.
On April 22, a company named T&L Global Foods Supply PTY Ltd., located at 420 Victoria Rd Malaga, WA, 6090 Australia filed an application for protection of the rice trademarks ST24 and ST25 with the content of "Rice, the World's Best Rice".
In fact, both the ST24 and ST25 rice varieties were developed in Vietnam by Ho Quang Cua and his colleagues. They have won high prizes in world rice contests and are widely recognized in international markets, including Australia's.
According to Vietnam Law Magazine, the Vietnam Trade Office (VTO) in Australia sent an official letter enclosed with documents and photos to the IP Australia to clarify that the ST24 and ST25 rice varieties were researched and produced by Vietnamese scientists and granted trademark protection certificates in the country.
Domestic enterprises have also been focused on ensuring Certificates of Origin (C/O), with the aim of enjoying the right to tax exemptions and a reduction for exported goods under FTAs.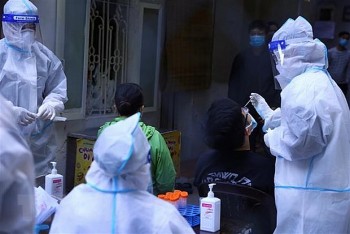 Focus
Vietnam's Covid-19 death toll is now 26,483, or 2 percent of total cases. More than 7,000 coronavirus patients nationwide are in serious condition, with 741 requiring invasive ventilation and 20 on life support.