Lychee heads to EU market, expanding Vietnamese agricultural brands
The "thieu" lychees from Thanh Ha district, the northern province of Hai Duong – a lychee farming hub of Vietnam, is scheduled to be available in Czech in a couple of days.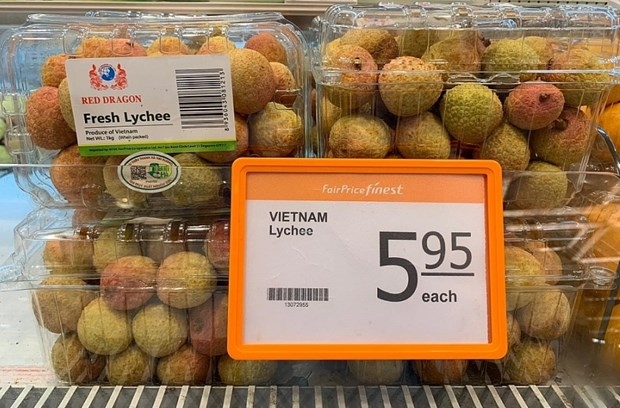 Vietnamese lychees up for sale at a FairPrice supermarket in Singapore. Photo: congthuong.vn
The first batch of Thanh Ha "thieu" lychees left Hanoi's airport on June 7 for the European Union (EU), VNA reported the same day.
The fruit is scheduled to be available in the Czech Republic in a couple of days.
Next week, another batch of "thieu" lychees from Luc Ngan district in the northern province of Bac Giang is expected to be shipped to the 27-member bloc.
The export was conducted under the EU-Vietnam Free Trade Agreement (EVFTA).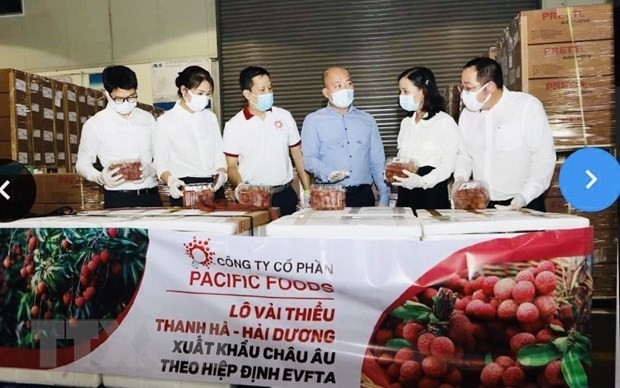 Pacific Foods exports first batch of Thanh Ha lychees to EU. Photo: VNA
The Ministry of Industry and Trade (MoIT) said from August 1, 2020, when the EU-Vietnam FTA (EVFTA) took effect, to April 4 this year, authorised agencies and organisations provided about 127,300 sets of the C/O form of EUR.1 for over 4.78 billion USD worth of exports to EU member countries.
Vu Ba Phu, Director of the Trade Promotion Agency under the Ministry of Industry and Trade said that despite the impact of the Covid-19 pandemic, the ministry has cooperated with the Ministry of Agriculture and Rural Development in implementing many synchronous solutions from the 2021 crop year to find consumption markets, especially export markets.
Currently, tens of tonnes of lychees from Hai Duong and Bac Giang provinces are available on shelves at supermarket chains in Japan and Singapore and in EU countries in the next few days.
A few days ago, 10 tonnes of fresh lychee has been exported to Thailand by sea on June 5, marking the first time the fresh fruit of Vietnam hit the shelves in Thailand.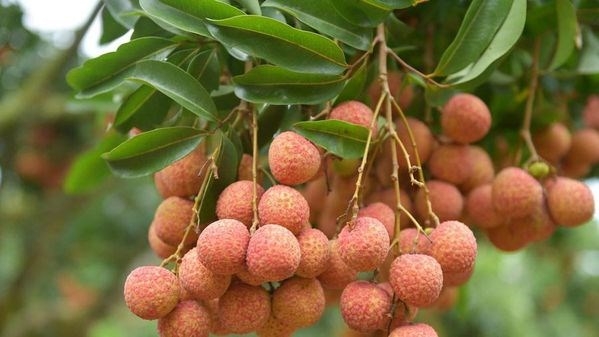 Vietnamese lychees. Photo: VNA
According to Hai Duong Department of Agriculture and Rural Development, by May 31, the province had harvested and marketed about 29,000 tonnes of litchi. Of these, about 15,000 tonnes are exported to China, Laos and Cambodia; 6,000-7,000 tons were consumed at major wholesale markets across the country.
The Japanese market alone imported 100 tons, three times higher than the total lychee output of the country exported to Japan in 2020.
Thanh Ha district is now home to 17 lychee growing areas which have been granted planting area codes for export to other markets, such as the US, Australia, the EU, Japan, and Singapore./.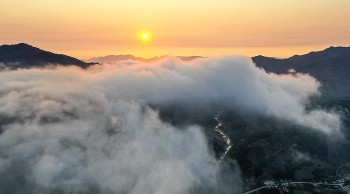 Multimedia
The gorgeous dawn behind a sea of fluffy white clouds creates a wonderful and beautiful picture of Truong Son Dong peak, Quang Ngai.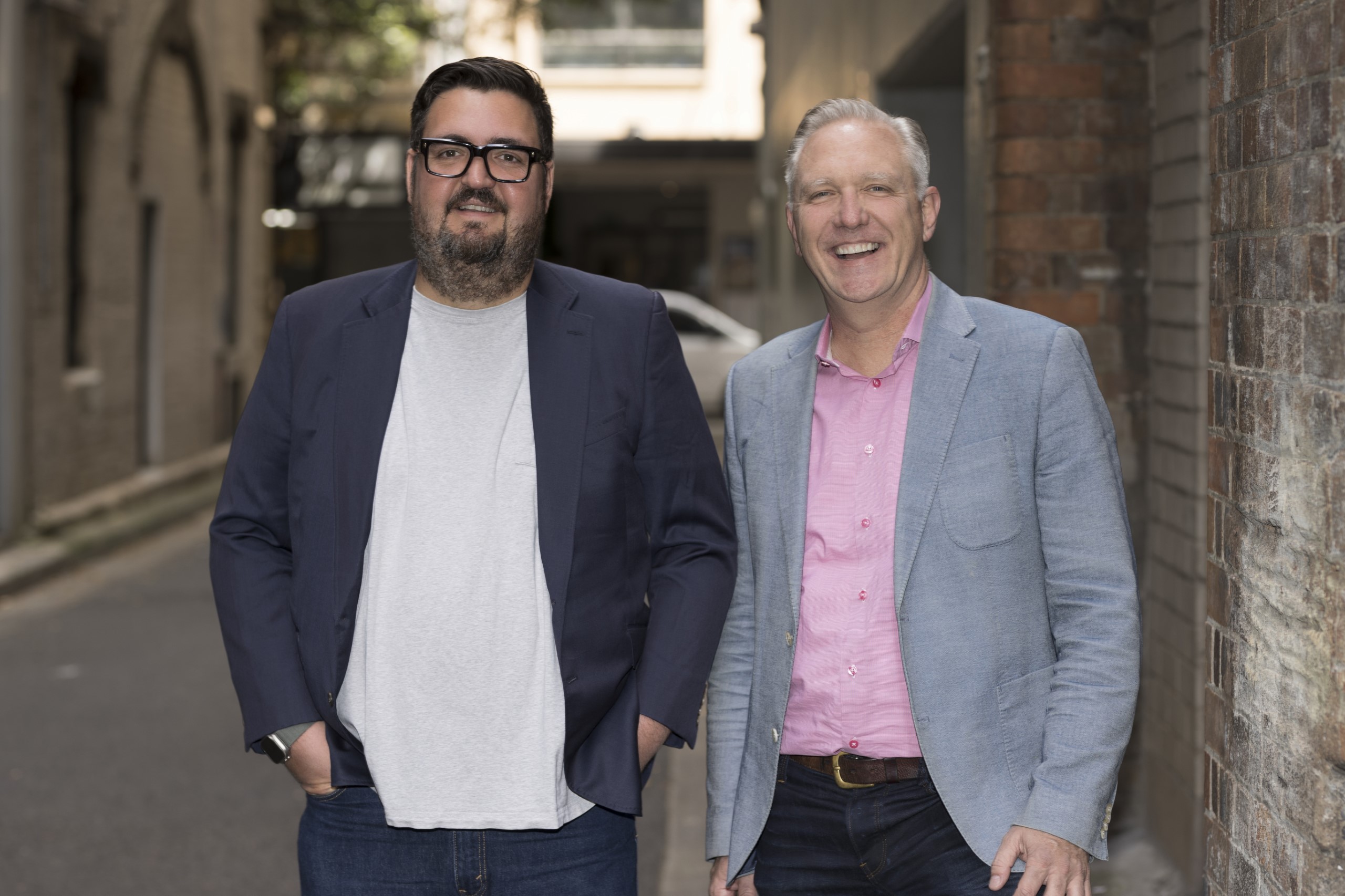 Economy
On March 15th 2023, Adaptovate has been listed on the Financial Times and Statista High Growth Companies Asia Pacific list for 2023.
March 17, 2023 | 13:55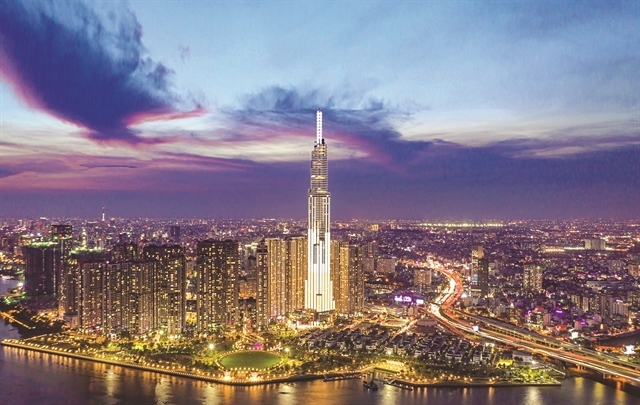 Focus
As reported in Taking Stock March 2023 titled "Harnessing the potential of the services sector for growth" issued by World Bank, the GDP of Vietnam is expected to grow by 6.3% in 2023. In supporting Vietnam's ambition to become a high-income economy, World Bank Country Director for Vietnam Carolyn Turk saw that the country still has room to implement measures to promote growth, unlike many other countries.
March 17, 2023 | 10:40
Economy
The Bangladesh Deputy High Commissioner said, 'PM Modi and my PM Sheikh Hasina first initiated the first cross-border oil pipeline a few years ago. On 18th March, it will be formally launched. The oil will start going through it.
March 17, 2023 | 06:07