Vietnamese agricultural products introduced to Japan
Japan and Vietnam set to expand agricultural trade with conference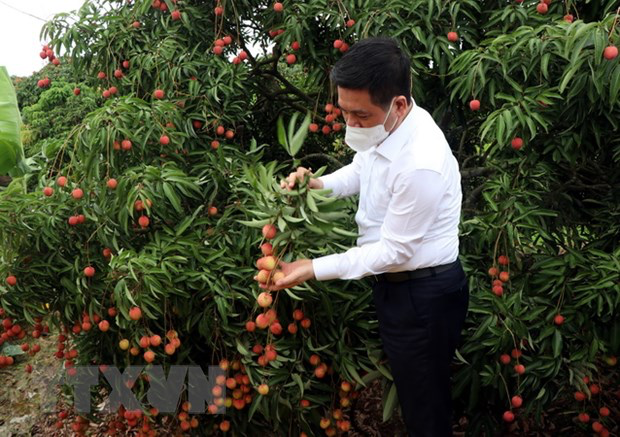 Minister of Industry and Trade Nguyen Hong Dien picked the first bunch of lychees for export. Photo: Vietnamplus
Nearly 50 enterprises participating in a conference for the online trade of Vietnamese-Japanese agricultural products will introduce Vietnamese products suitable for Japanese factories and consumers.
"Despite the complicated developments of the Covid-19 pandemic, in the first four months of this year, import and export turnover between Vietnam and Japan still reached US$ 16 billion, up nearly 6%," said Vu Ba Phu, director at the Vietnam-Japan online trade conference on agricultural products and food 2021 organized by the Trade Promotion Agency on June 2.
"The structure of import and export goods between the two countries is complementary, with Japan having a great demand for agriculture, forestry, fishery and consumer goods, while Vietnam has an advantage in farning products.
"Vietnam and Japan are members of three Free Trade Agreements, so there are many trade opportunities for businesses, especially the prospect of cooperation to join the regional supply chain and the world."
According to Vu Ba Phu, the conference with nearly 50 participating businesses will introduce much produce from Vietnam including vegetables, fruits, dry food, seafood and beverages, suitable for the high demand of factories and Japanese consumers. The conference presents an opportunity for parties to exchange and better understand each other's needs and capabilities.
According to Makoto Nakamura, an international trade consultant at the Japan External Trade Organization, the retail food market such as supermarkets and convenience stores is worth US$ 409 billion. In addition, the Japanese market also serves food for hotels and restaurants about US$ 227 billion.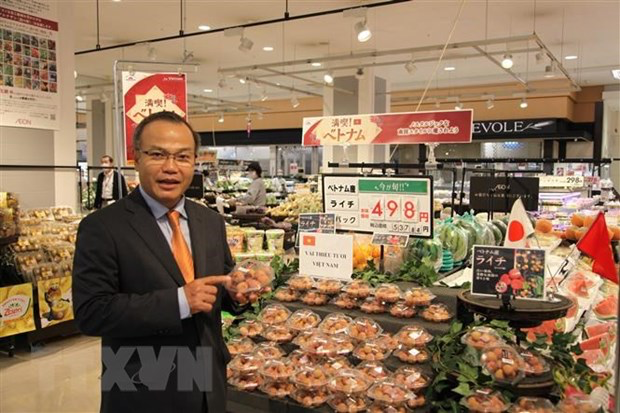 Vietnamese Ambassador to Japan Vu Hong Nam proudly holds in his hand lychee sold at AEON supermarket. Photo: VNA
Japan is one of the leading countries in the world for food imports; in which mainly fish and fish products make up a large part, especially from markets such as the United Sates, Brazil, China and Vietnam.
The Japanese are most concerned with health and safety, then price and convenience, followed by high-quality food.
Accordingly, food entering Japan must go through the steps of animal and plant quarantine before being cleared. Next, the products are checked for compliance with the Law on Environmental Hygiene, then the new goods are brought into the bonded area to carry out customs procedures and receive import permits.
Nakamura said that for products exported to Japan, Vietnamese enterprises should pay attention to meeting the provisions of the Law on Food Hygiene and Safety of Japan, especially the system of artificial additives, as there are some substances accepted abroad, but not accepted in Japan.
Businesses also need to pay attention to the provisions of the Law on Environmental Hygiene, mainly related to food preservation and storage products as well as regulations on pesticide residues in products.
Products must clearly display the name, ingredients, storage conditions, importer, expiry date, nutritional ingredients, and information about allergies.
Friendship
The project office of Zhishan Foundation Taiwan coordinated with the fund for children in north-central Nghe An province to award scholarships for students.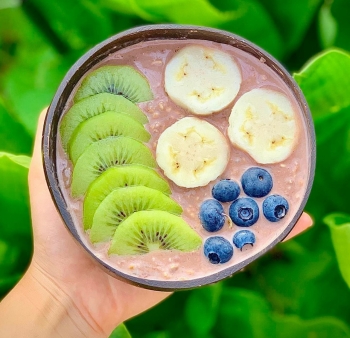 Handbook
Clean eating is not about eating clean or dirty food. It is about what benefical nutrition you consume. Check out 14 simple clean eating dishes to maintain your diet and fitness.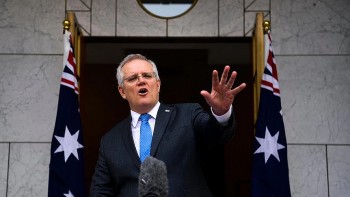 World
Scott John Morrison is an Australian politician serving as the 30th and current prime minister of Australia. He assumed office in August 2018 upon his election as leader of the Liberal Party.