Vietnamese American woman finds way to use silk in tissue regeneration
Anh Hoang, Ph.D. in Boston, the US, an expert in medical technology, made her name with the silk-extracted protein products in medical treatment.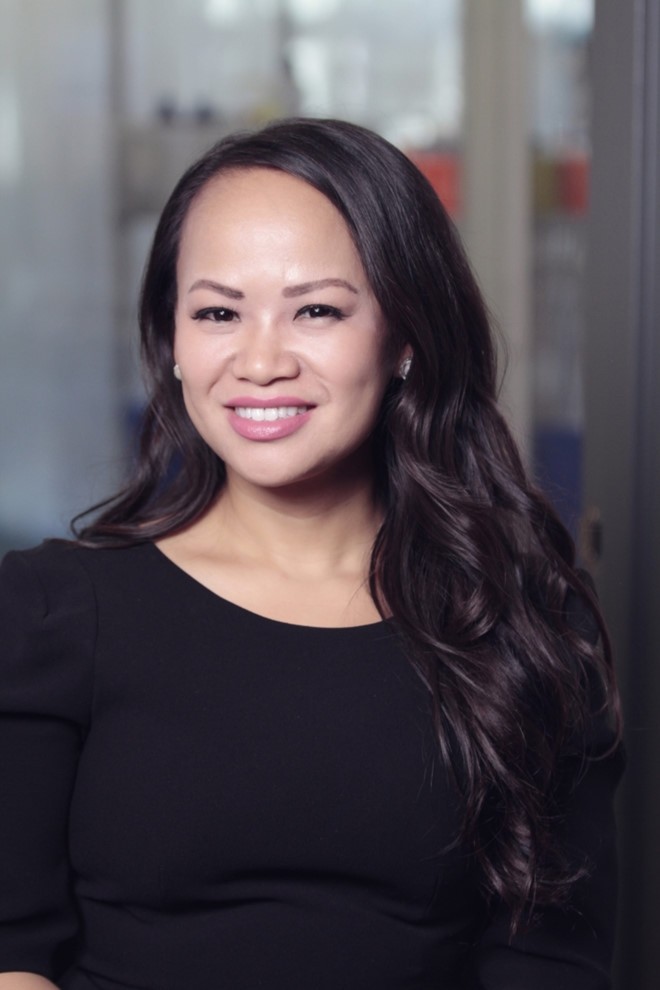 Anh Hoang, Ph.D. in Boston, the US, an expert in medical technology, made her name with the silk-extracted protein products in medical treatment.
Hoang, who is co-founder and research leader of the Boston-based startup Sofregen Medical Inc., earned the Boston's 40 Under 40 Healthcare Innovators award. She became one of few females succeeding in medical technology, a normally male-dominated field.
Silk for tissue regeneration
Silk is commonly known as silk weaving material. The first silk-extracted medical product was the sterile silk sutures manufactured by Johnson & Johnson in 1887. However, Hoang had collaborated with experts from Tufts University to develop a new application of silk in medicine.
"After successfully extracting silk protein into liquid form, we developed an injectable product that helps regenerate dead tissue on the skin", Hoang said. One of Sofregen's silk protein products has been used by the US military since 2018, helping to regenerate dead skin tissue for wounded soldiers with facial injuries and other soft-tissue injuries.
"Seeing that this new material could help regenerate dead tissue, I continue working with experts to study the application of silk protein in treating vocal cord paralysis and producing Silk Voice – the natural silk protein injectable product for tissue bulking", she added. "Vocal cord paralysis affect many individuals who lose partial or complete use of their voice due to trauma, surgery, diseases or aging."
A recent Tufts University survey revealed that only 3% of patients who have this condition are actively treated, indicating a large unmet medical need. Physicians currently treat these patients with a range of options including corrective surgery or fat tissue transplantation.
"However, Silk Voice offer many patients a minimally invasive solution. The product will be available later this year as a kit including two prefilled syringes and a single-use flexible catheter," said Hoang.
Proud of her root
Before founding Sofregen, Hoang had led a group of researchers at Harvard University, specializing in developing diagnostic technology, rapid blood test to early detect rare cancer cells.
Besides her work at Sofregen, she also teaches and instructs students with their science researchs at Tufts University. She is also a startup consultant at non-governmental organizations, and guest inspirational speaker for young women who want to pursue a career in medical technology.
"Researching, teaching and operating a company is highly stressful sometimes, but these also are my passion and top priority. I hope there will be more successful women to become leading experts in the field which is normally dominated by males", Hoang shares her thoughts.
Besides her utmost efforts, Hoang also attributes her successful career to her parents, who had created her favorable conditions to enter Harvard University. "My dad enrolled me and my two siblings in Informatics and Chess class since first grade. Thus, we've been playing chess since little. Thanks to my dad's orientations, all three of us are working in natural science-related fields now", Hoang said.
"We all feel so blessed to have Vietnamese descent parents who always prioritize their children's education," said the proud female scientist./.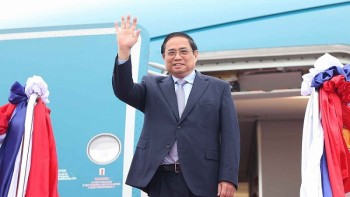 National
Vietnam News Today (Feb. 6): PM Chinh to pay official visits to Singapore, Brunei; Vietnam attends ASEAN+3 Tourism Ministers Meeting; Exports in 2023 and high demands from new generation FTAs; Digital technology to spearhead Vietnam's drive for Industry 4.0.