Vietnamese apparel made with S. Korean fabric to enjoy lower tariffs in Europe
Apparel and clothing items produced in Vietnam with South Korea-made fabrics will be allowed to enjoy lower tariffs in the European Union, the trade ministry said Monday.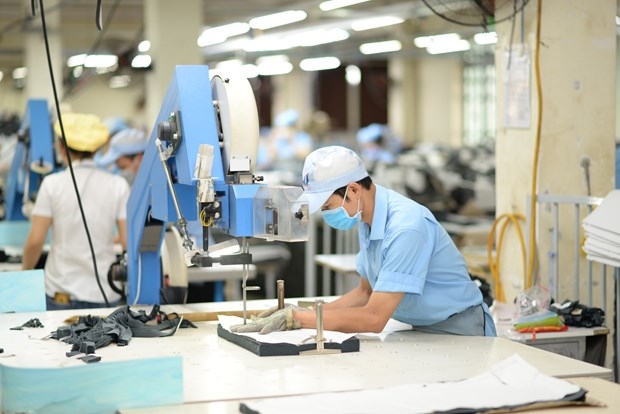 Illustrative image. Source: Duc Duy/VietnamPlus
Previously, clothes needed to be made with locally produced fabrics in order to enjoy the benefits of the Vietnam-EU free trade agreement, according to the Ministry of Trade, Industry and Energy.
Subsequently, the Korean Ministry of Trade, Industry and Energy has revealed that with the Republic of Korea (RoK) representing the second-largest supplier of fabrics in Vietnam, the latest policy will cause greater demand for products from the RoK in comparison to other competitors such as those from China and Taiwan (China).
"With South Korea being the second-largest supplier of fabric in Vietnam, the latest policy will lead to stronger demand for South Korean products, compared with other rivals such as China and Taiwan," the ministry said in a statement.
Vietnam has to import up to 80% of raw materials in order to meet the needs of the domestic garment and textile industry.
In 2019, China accounted for 55 percent of the country's imports of fabrics, trailed by South Korea and Taiwan with 16 percent and 12 percent, respectively. Japan accounted for 6 percent.
Last year, South Korea's shipments of fabrics to Vietnam came to $2.35 billion, down 18.4 percent on-year.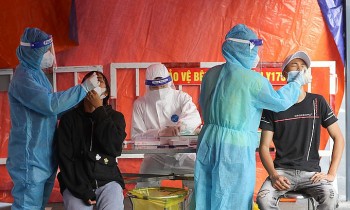 National
The country's Covid-19 tally during the latest wave has now risen to 663,232 while the number of infections since the pandemic initially broke out stands at 667,650, ranking 47th of 222 countries and territories globally.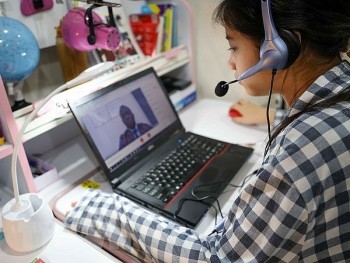 Friendship
The Dariu Foundation and Blancco Technology Group signed a cooperation agreement to provide used computers for students and pupils in difficult circumstances.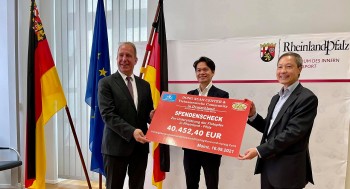 Friendship
The Vietnamese community living and working in Germany have donated EUR 40,452 to help people in the flood-affected Rhineland-Palatinate