Vietnamese textile and garment's earnings plummet
The Vietnam National Textile and Garment Group (Vinatex) has predicted its total revenue and profit in 2020 will fall remarkably from the previous year.
(Photo: Industry and Trade News)
The company expects its total revenue in 2020 will reach VND 14.6 trillion (USD 632 million), down from last year's figure of VND 14 trillion. Profit is forecast to drop by half to VND 381.6 billion from 2019's number of VND765.5 billion, according to VOV.
According to CEO Le Tien Truong, Vinatex has fulfilled half of the year's total revenue goal but there is still a long way to go to reach the profit target. Total revenue dropped nearly a quarter year-on-year to VND 7.04 trillion in the first six months and profit fell a fifth year-on-year to VND 276 billion.
The prolonged US-China trade war has hurt domestic fabric companies, including two that affiliates of Vinatex, the CEO said at the annual shareholders' meeting on Tuesday. In addition, the company had no earnings in April as it had to scale down production due to social distancing measures and the spread of the coronavirus.
As the two affiliates have recorded lower earnings than a year before, the benefits Vinatex has in them also decline. Selling financial investments helped the company offset losses in its core business, the CEO added.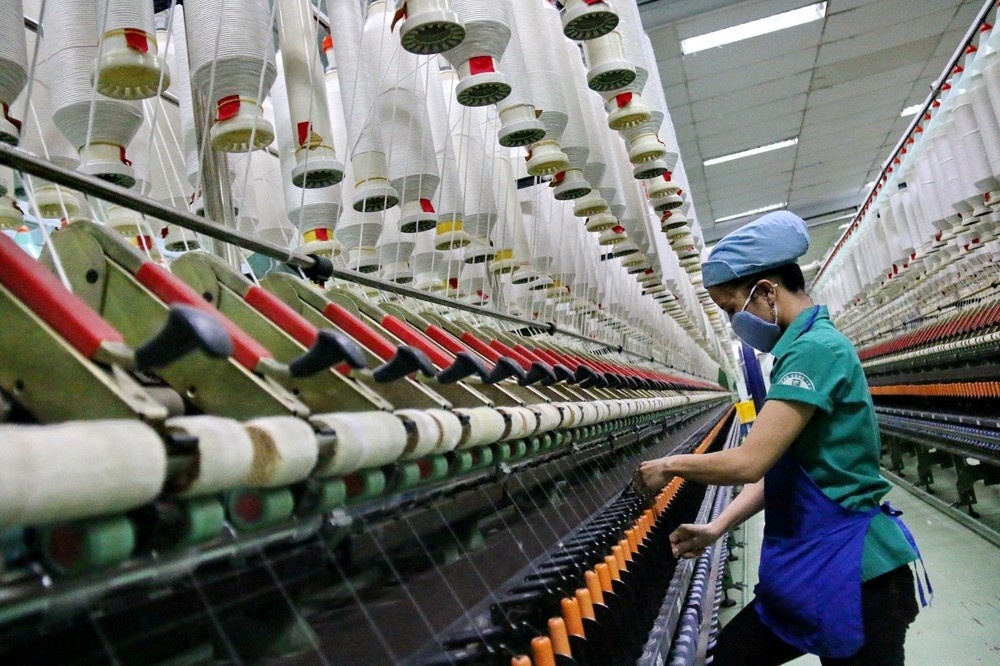 (Photo: Integrated Enterprise)
Garment consumption in the domestic market in 2020 is expected to increase by no more than 5%, equivalent to about 200 million - 250 million USD, which is too small compared to the export scale of more than 39 billion USD in 2019 of garment enterprises nationwide.
Domestic businesses also minimize the decline in revenue and profitability by managing production costs, maintaining product quality, rearranging production forces, and determining the main workforce to maintain, reported by Integrated Enterprises.
In the six-month period, Vinatex recorded VND 69 billion worth of income from selling financial assets up 25 percent year-on-year. Its financial expenses were halved to VND 88.6 billion from VND 174 billion.
In the next five years, market turmoil will keep declining and become more unpredictable and volatile according to the company. Vinatex's expects its earnings will recover and hit the level of 2019's figures in the middle of the 2020-2025 period.
To realize the target, Vinatex will optimise its governance system, improve its competitive competency and build an environmentally-friendly supply chain using 4.0 technologies. The State-owned garment group also hopes to attract high-quality staff and offer them high salaries and benefits to improve business operation and performance.