Made-in-Vietnam face masks exported to US, EU
Millions of TNG made-in-Vietnam face masks have been exported to Europe while Garco10 JSC has also received orders from Germany and the US.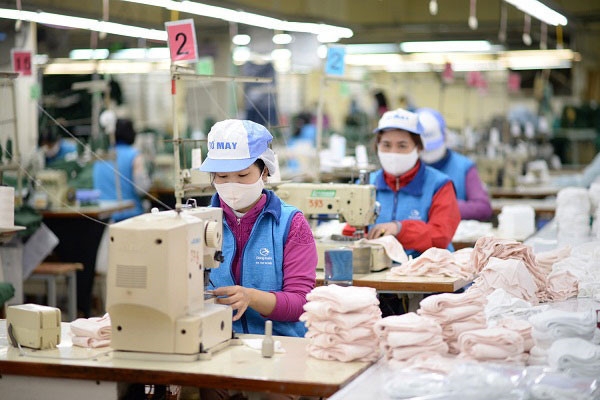 According to the Ministry of Industry and Trade, mask production has become a solution for textile enterprises amid the COVID-19 crisis. Photo: Vinatex
Since the COVID-19 outbreak, many domestic textile firms have changed their production to face masks.
Garco10 was ordered for 400 million medical masks, delivery in July. Also, the company received orders from Germany and the United States for antibacterial cloth masks with a total of more than 20 million units.
TNG has exported masks to Europe for almost a month now. Millions of antibacterial nano cloth masks have been present in European countries such as France, Belgium and Germany.
Mr. Nguyen Van Thoi, TNG Chairman said that the US market is wide open for made-in-Vietnam face masks.
On April 6, 500 TNG antibacterial nano cloth face masks were donated to New York city Police Department. However, to be licensed for exports to the US, the company needs to get FDA and CE approval. They are expected to complete these procedures next week.
General Director of Garco10 Than Duc Viet said face mask exports accounted for nearly 30% of their revenue this year, creating jobs for about 12,000 laborers. The company's domestic sales in the first quarter reached over VND63 billion (USD2,69 million), up 10% over the same period.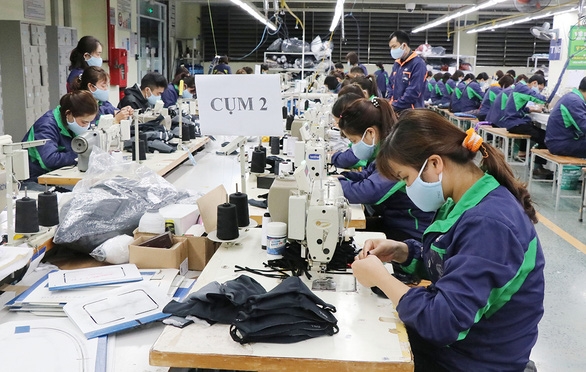 An antibacterial mask production line. Photo: NG.Hoang/Tuoi tre
Not only masks, textile firms are investing in production lines to produce protective equipment which are in great demand now.
The Import-Export Department (under the Ministry of Industry and Trade) on April 12 said Vietnam has enough capacity to become a major cloth mask exporter in the world.
However, there are still obstacles for business to exports these items. The government only allows export of 25% of manufactured medical face masks. As for protective suits, there are currently instructions for export of competent authorities for this item.
Explanation for this, the representative of the Import and Export Department (Ministry of Industry and Trade) said that strict management of medical masks exports is necessary. He explained that it is unpredictable when Vietnam will control the pandemic, so it is always necessary to prevent the shortage of protective equipment.
About 50 domestic enterprises are manufacturing cloth face masks for exports, with output of 8million units per day.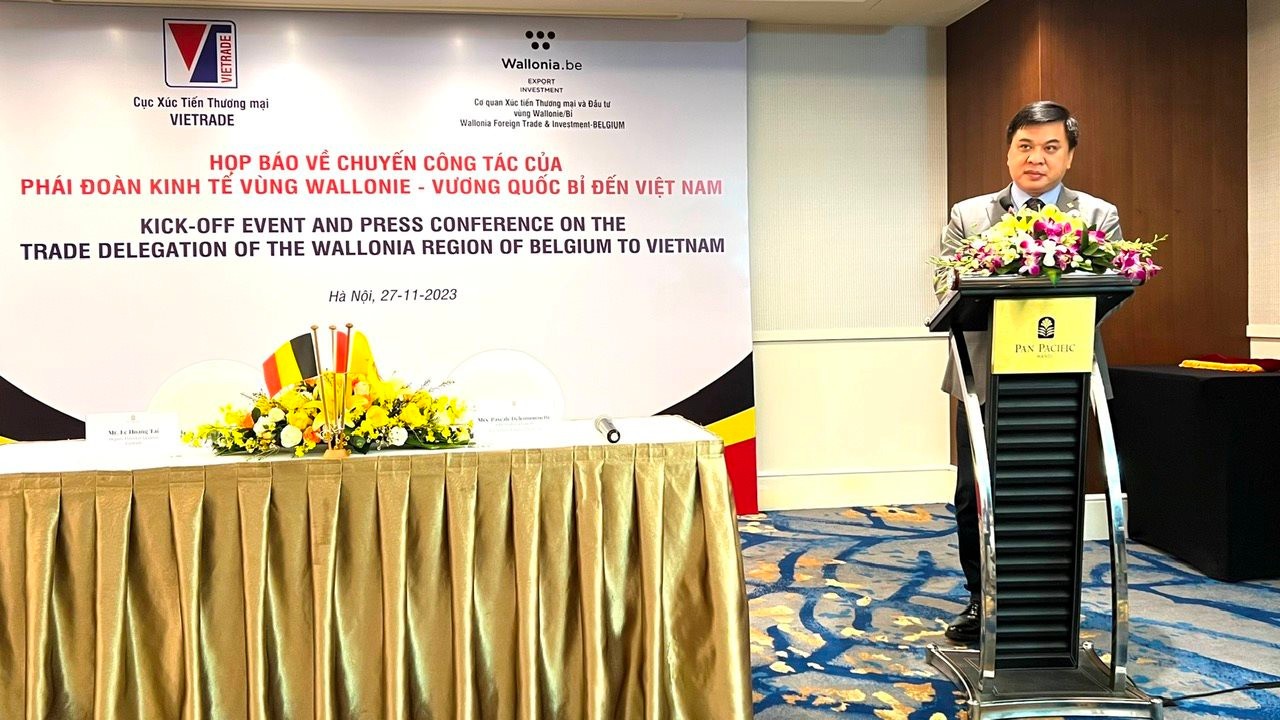 Economy
This was the sixth time a delegation of Belgium's enterprises came to Vietnam to seek business opportunities.
November 28, 2023 | 15:21