Vietnamese banks accelerated to go digital
The COVID-19 pandemic has caused a serious effect to the economy, but it has helped accelerate the race for banks to orient to digital transformation.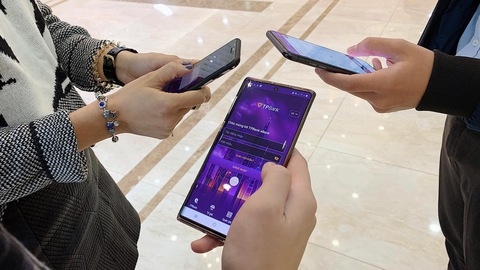 Customers use a banking app. (Photo: VnEconomy)
According to Business Forum, with many people looking for new options to deal with their financial affairs, digitalization of services and e-payments are becoming crucial.
According to NAPAS, electronic payment in the first quarter of 2020 increased by 76%, the total value of transactions increased by 124% over the same period in 2019. Digital financial transactions boomed in the first quarter of 2020.
Mr. Nguyen Chien Thang, Director of BIDV Digital Bank, said that digital banking is one of the three pillars of BIDV's development strategy to 2025 and vision to 2030. Accordingly, BIDV will focus on digitizing distribution channels, transaction systems, interacting with customers...to move towards comprehensive digitalization.
Not only BIDV, but many other banks have been racing to develop digital banking. In fact, each bank has a different orientation to digital banking, depending on its customers. If Timo Digital Bank under VPBank is at the forefront of the digital banking revolution with the policy of fewer branches and transaction offices, TPBank has a strategy of density coverage with automatic ATMs (LiveBank)...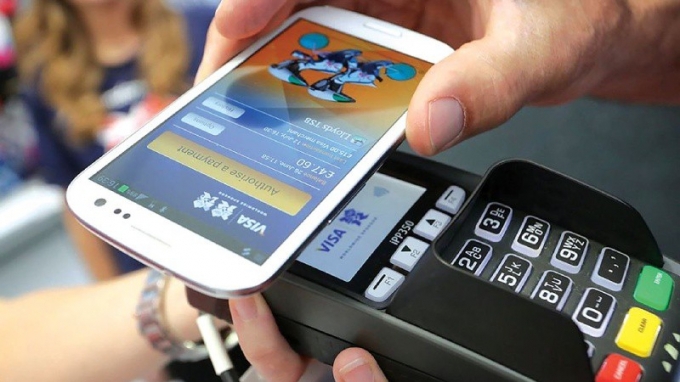 Many banks have been racing to develop digital banking (Photo: Law Plus)
Statistics of the State Bank (SBV) show that Vietnam now has 70 credit institutions and payment intermediaries such as e-wallets that have provided payment services via the Internet. The value of financial transactions via the Internet channel has reached over 7 million billion VND (US$ 300 billion) and 300 trillion VND (US$ 13 billion) traded via mobile phones, according to Law Plus.
Mr. Pham Quang De - Chief Technology Officer of LienVietPostBank emphasized that Covid-19 created an opportunity to promote electronic payment. "We have carefully compared before, during and after Covid and found that in Covid, the number of online transactions only through the application of Vi Viet Digital Bank has grown tremendously, growing 20%, reaching VND 15,000 billion (US$ 64 million) in total transaction value in just one month "- Mr. De said.
Vu Tien Loc, chairman of Viet Nam Chamber of Commerce and Industry (VCCI) told an online forum held in Ha Noi yesterday there can be positives to take from the pandemic.
"COVID-19 has been a catalyst that helps Viet Nam accelerate digitalisation of the economy, businesses, banks as well as e-commerce," Loc said.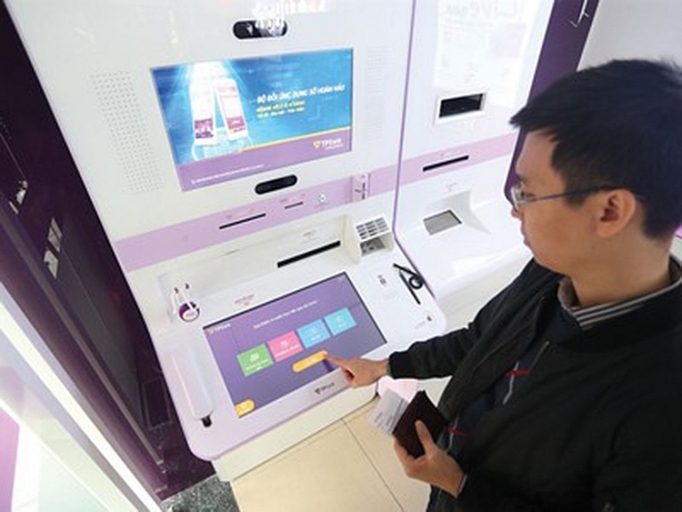 COVID-19 has been a catalyst that helps Viet Nam accelerate digitalisation (Photo: Industry and Trade News)
Pham Tien Dung, director of the Payment Department under the State Bank of Viet Nam (SBV) said the current policies have lagged behind the technology development.
To promote digital economy, banks should find ways to bring ordinary users to become their digital customers. To support banks, the SBV recently drafted a regulation on opening accounts by the electronic system, Know your customers (eKYC). Banks must increase customer experience to make them satisfied with products and services.
Dung said in recent years, many digital banks have developed strongly, helping to improve operational efficiency. For example, a traditional bank processing credit files for businesses takes about a week, the digital bank can disburse for businesses in around two hours by digitising all the data, using public credit appraisal technology, reported by VNS.
"The growth rate of mobile banking in our country was 200 per cent, showing that we are growing very well. On average, there were 30-50 million transactions through the payment system," he added.
In addition, banks must also strengthen integration, connectivity of infrastructure and applications of the banking industry with other industries and services to expand the digital ecosystem.
Sharing ideas, Huynh Ngoc Huy, chairman of LienVietPostBank said the Government should quickly build a national database, especially personal identification for sustainable development of digital banks and e-payment system.
"When building digital banking, it is important to have cryptocurrencies and a national database of residents. If we can't connect to the national database of the population, we can't identify it. Therefore, the Government should immediately implement this because this is the root of the problem, through which we will apply a lot of things, including digital banking development," Huy said.
China is putting digital currency on trial

China becomes the first nation in the world piloting government-backed digital currency, which starts in some regions before being introduced to the public, China Daily ...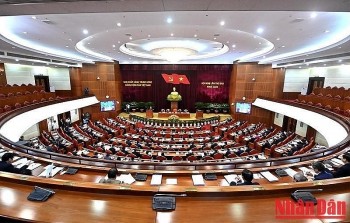 National
The 13th Party Central Committee discussed two important projects on October 4, the second working day of its 6th plenum.
Economy
Vietnam Business & Weather Briefing (Sep 3): The North continuously to be affected by cold air waves, export value of aquatic products up 38% in nine months.
October 03, 2022 | 17:52