Vietnamese Buddhists present 100 tons of rice to Mozambique storm victims
The Vietnam Buddhist Sangha (VBS) Central Committee has recently handed over 100 tonnes of rice to help Mozambique's victims affected by two tropical Storms Idai and Kenneth in the country's central region earlier this year.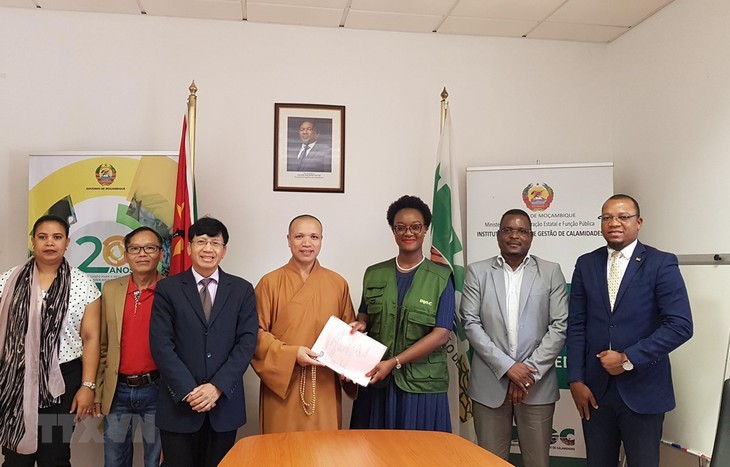 Venerable Thich Dong Hue (centre) presents documents related to relief shipments from the Vietnamese Buddhist Sangha to General Director Augusta Maita (in green vest) of the National Disaster Management Institute of Mozambique. Photo: Vietnam Embassy in Mozambique
Present at the handover ceremony were General Director Augusta Maita of the National Disaster Management Institute (INGC) of Mozambique and Venerable Thich Dong Hue, member of the Executive Council of the VBS Central Committee and President of the Vietnam Buddhist Association in Mozambique, and Vietnamese Ambassador to Mozambique Le Huy Hoang.
Venerable Thich Dong Hue said he expects 100 tonnes of high-quality rice in relief from Vietnam will help the victims overcome their hardships.
Ambassador Hoang underlined the support of the Vietnamese government and people for Mozambique, saying he hopes those affected will soon recover and return to normal life.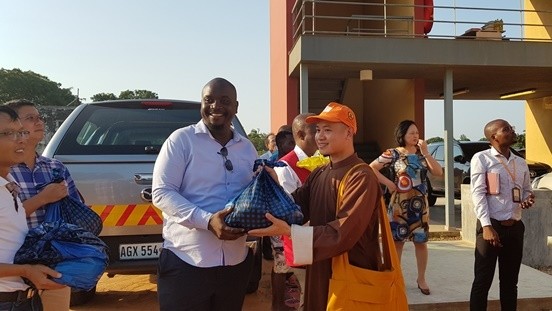 Mozambican receive relief rice from the Vietnam Buddhist Sangha. Photo: Vietnam Embassy in Mozambique
INGC General Director August Maita expressed her appreciation and gratitude for the VBS, the government and Buddhist followers in Vietnam.
She emphasised that this batch of shipments – following the previous emergency relief supplies given by the VBS Central Committee and the Movitel company to Mozambique in March and April 2019 – was practical, contributing to solving the difficulties of the local people after the storms, while showing the noble gesture of Buddhist followers and Vietnamese in general to the people of Mozambique.
She said that despite the efforts of the local government and the donors, there are still over 2 million people in the affected areas who are living in food insecurity and unsafe environmental sanitation conditions.
The Ministry of Foreign Affairs of Mozambique and INGC have held a meeting with the diplomatic missions, calling on the international community to continue to join hands to support disaster prevention in Mozambique, in which mobilising additional funding at least of US$17 million for local agencies to prevent flooding in the current rainy season.
According to the INGC general director, natural disasters claimed the lives of 714 Mozambicans during the rainy season between 2018 and 2019, 648 of whom were killed by tropical cyclones Idai and Kenneth in March and April.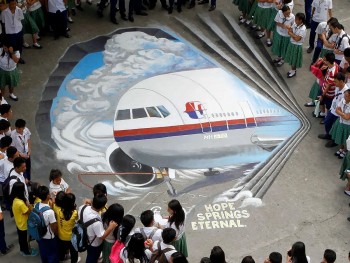 World
The world might never know what really happend when these planes went off the radar. Let's take a look at some of the unsolved mysteries of aircraft disappearances.