Vietnamese Businesses Need Urgent Assistance Amid Covid-19
Due to the complicated Covid-19 situation, businesses are in serious difficulty. They need timely support measures from the Government.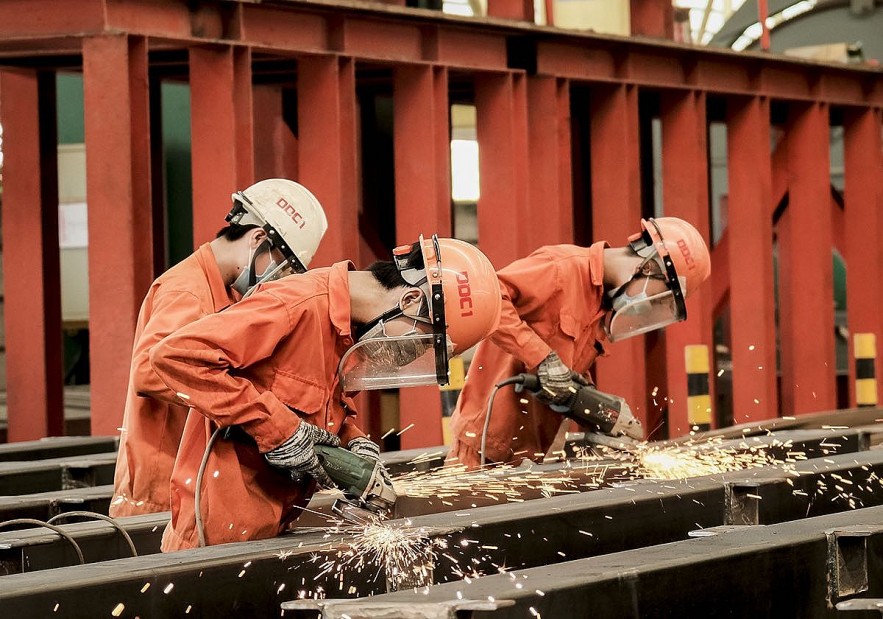 Photo: VnExpress
Household businesses face difficulties amid Covid-19
With over 5 million households doing business, this sector contributes to nearly 32-33% of Vietnam's GDP. Since the fourth wave of the Covid-19 pandemic broke out in late April, this sector has been in the most vulnerable situation because it has had to suspend operation for the longest time.
In that situation, the Government has requested ministries and agencies to promptly remove difficulties, obstacles and bottlenecks hindering production and business activities in order to minimize the number of enterprises, cooperatives and business households that have to cease operation, dissolve, or go bankrupt due to the impact of the Covid-19 pandemic.
Based on that spirit, the Ministry of Finance has drafted a number of solutions on tax exemption and reduction to support businesses and people affected by the Covid-19 pandemic, which will be considered by the National Assembly Standing Committee at the ongoing session, reported VNN.
Accordingly, the Finance Ministry proposed that instead of reducing 50% of taxes in the third and fourth quarters of 2021, businesses would be exempted from taxes in the third and fourth quarters of 2021.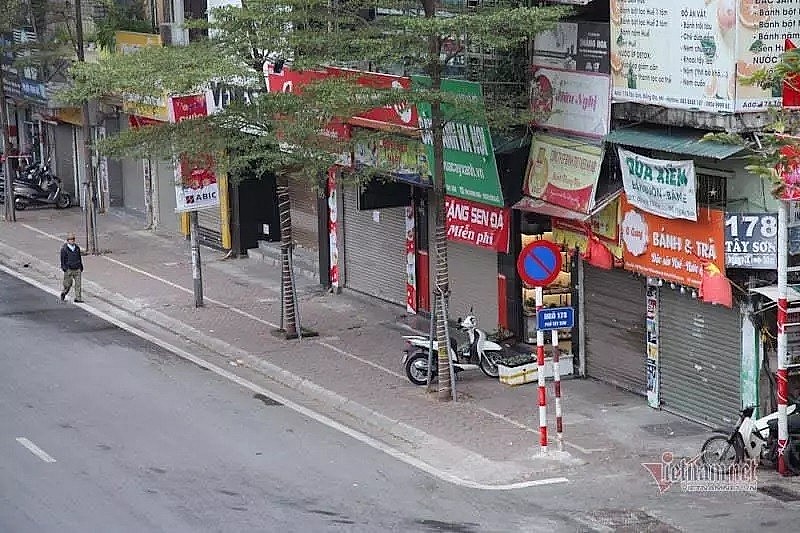 A Hanoi's street during the time of social distancing. Photo: VNN
In addition, business households, individuals doing business in all industries and areas, using all forms and methods of tax declaration and payments, would be exempted from personal income tax, value added tax and other taxes arising from business activities in the third and fourth quarter of 2021.
This is equivalent to a 50% reduction of the taxes for the whole year of 2021. A number of committees of the National Assembly have given the green light for this and the Ministry of Finance's draft decision will be approved soon.
Removing tax and fee burden for businesses
Phan Duc Hieu, standing member of the National Assembly Economic Committee, said that ministries, agencies and localities must immediately take action to bring businesses back to operation.
The fourth outbreak, which started on April 27, 2021, has caused many difficulties for household businesses and all people. The number of enterprises withdrawing from the market in the first eight months of 2021 was 85,500, up 24.2% over the same period in 2020.
Before, the Government has issued a resolution on supporting enterprises, co-operatives and household businesses given the Covid-19 pandemic, with four groups of solutions.
The resolution, issued on September 9, requires drastically fighting against the pandemic and at the same time creating favorable conditions for enterprises, co-operatives and business households to recover, maintain and develop production and business.
Along with further allocating Covid-19 vaccines to priority groups, the Government asks the Ministry of Health to issue a document this month guiding the purchase of biological products and testing equipment to perform self-testing; study and develop mechanisms; and facilitate and encourage enterprises to import vaccines.
According to the resolution, the State will also carry out quality inspection, license, preserve and organize free vaccinations.
Secondly, the resolution requires ensuring stable production, smooth, efficient and safe circulation of goods, and overcoming supply chain disruptions, cited VNA.
In particular, the Ministry of Transport will guide localities to uniformly implement the "green channel" of road and waterway transport nationwide, inter-provincially and inter-regionally to transport goods smoothly, quickly and conveniently.
No additional conditions or permits are required, to ensure circulation of goods, especially essential goods, both for daily life and production.
Thirdly, the resolution asks to cut costs, as well as remove financial difficulties and cash flow for businesses, co-operatives and business households.
The fourth solution is to create favorable conditions for laborers and experts.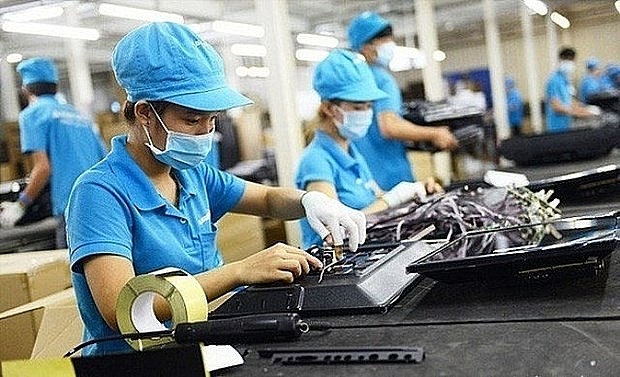 Photo: chinhphu.vn
Recently, the State Bank of Vietnam issued Circular 14/2021/TT-NHNN amending and supplementing a number of articles of Circular No. 01/2020/TT-NHNN, officially allowing banks to extend debt restructuring for an additional six months.
Thus, the State Bank of Vietnam has officially allowed banks to restructure the repayment term for the outstanding balance of principal and/or interest arising before August 1 from lending and financial leasing activities during the period from January 23, 2020 to June 30, 2022, according to VNN.
A number of ministries and agencies have tried to come up with measures to help businesses. The Ministry of Planning and Investment is working on a common scheme. As required by the Government, many tasks must be completed by ministries and agencies to submit to the Government in September.
This deadline is very urgent to save businesses.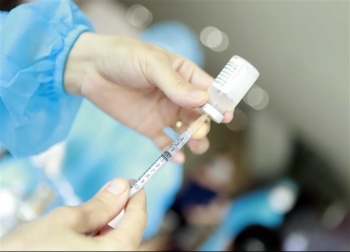 Viet's Home
Teenagers aged 16 and 17 in Vietnam will receive Pfizer vaccine shots against Covid-19 starting from next month, according to the health ministry.