Vietnamese child's superhero story chosen by UNICEF for Earth Day message
UNICEF is celebrating this year's Earth Day with a superhero animation based on the original story and drawings from 12 year-old Vietnamese girl Nguyen Ngoc Gia Han, via which conveys message about climate change.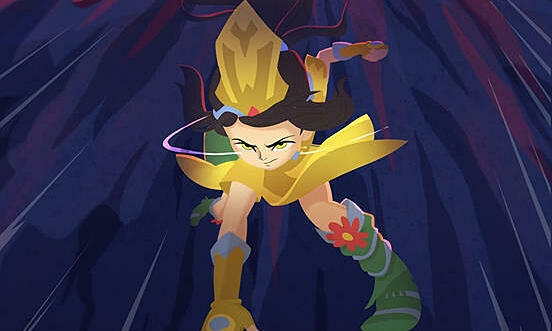 Animated superhero Hai Moc Nhi drawn by 12-year-old Vietnamese Nguyen Ngoc Gia Han. (Photo courtesy of UNICEF)
The cartoon's title is Hai Moc Nhi – named after the hero, an amazing girl with an incredible superpower that allows her to awaken and unite people to fight against climate change to save the earth.
"Through the story, I would like to tell everyone that climate change is threatening our lives. And only by uniting and joining hands can we win the climate change. Hai Moc Nhi's superpower is our power, the power of the Dragon father and the Fairy mother, the superpowers of the ocean and forest, which is already ingrained in each Vietnamese descendant", Han told Nhan Dan.
Vietnam is one of the worst-hit countries by climate change, which could possibly take a toll on achievements in protecting children's life and development, as well as pose imminent threats in the future.
"This year's 50th Earth Day is celebrated while the ongoing COVID-19 pandemic is ravaging around the world, giving us a valuable lesson on how to respect and protect the one and only Earth we have. It reminds us how precious life is, how crucial the fresh air, fresh water to our health. The whole world can unite to address big problems, but we must take immediate action to secure the future for our children", Rana Flowers, chief UNICEF Representative in Vietnam said.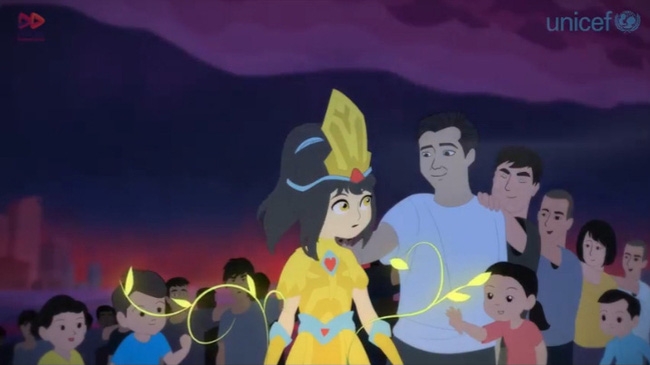 A still from the animation (Photo: Dan Sinh)
Han won 3rd prize in last year's "Saving the Earth comic Contest" under the themed Superhero to fight against natural disasters and climate change, organized by UNICEF and Vietnam General Department of Disaster Prevention and Control (Ministry of Agriculture and Rural Development) and the Council The Central Team.
The key message of the animation is: "Children are particularly affected by the impacts of pollution. Together we have the power to change the situation and ensure that future generations can grow up healthy. Let's us all be like Hai Moc Nhi, take action to save the earth, save our future!".
The competition called for children across the country to create a superhero who can save the earth and fight against natural disasters and climate change.
Han's work was picked by DeeDee, a Vietnamese animation studio, which transformed her creative ideas into an animation video.
UNICEF said another animation film based on drawings of the contest's first prize winner will be released later this year.
Earth Day has been first recognized by the UN since 2009, becoming an annual event every April 22 celebrated around the world. Through the project, UNICEF sought to prod people into thinking about the value of the Earth's natural environment, calling for each individual to join hands in protecting the Earth.
The 2020 Earth Day's key message is "The world needs you and your actions".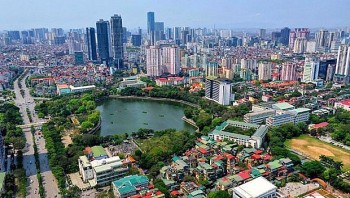 National
Vietnam News Today (Jan. 29): Quang Ninh: Cross-border trading with China resumed after Tet; Hanoi in the world's top three culinary destinations: Tripadvisor; Intertwined opportunities, challenges for Vietnam's economy in 2023; Supermarkets, traditonal markets gradually resume normal operations amid abundant supply.