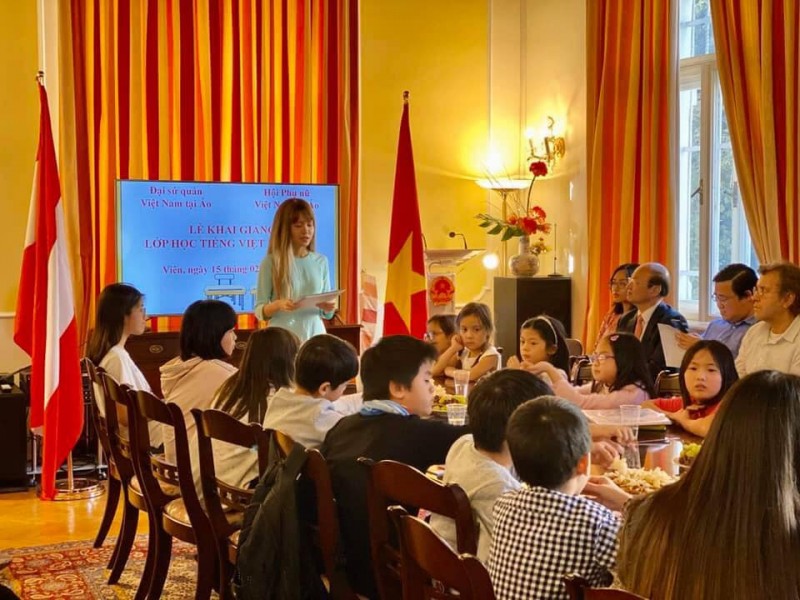 Vietnamese Ambassador to Austria Le Dung, attended the inauguration ceremony of the Vietnamese language teaching class for overseas Vietnamese children. Photo provided by the Embassy
In his opening remarks, Vietnamese Ambassador Le Dung lauded efforts in organising the class, which helps Vietnamese children in the host nation learn Vietnamese language and understand more about Vietnamese culture.
The class will also facilitate communication and enhance understanding of the language and nourish the love for family, homeland in the young generation's heart.
Dung hoped overseas Vietnamese families and Vietnamese Associations in Austria will lend great support for their children on their Vietnamese learning journey.
He urged the expatriates to support the Embassy and the Vietnamese Women's Association enhancing the teaching of Vietnamese language, particularly among the second and third generations, as a basis to maintain their roots.
The Vietnamese community in Austria numbers over 4,000, most of who live in Vienna./.
VNF