Vietnamese community joins hands with Lao government in Covid-19 fight
Army Corps 11 under the Vietnamese Ministry of Defense presented 270.000 face masks to the Lao National Assembly, Lao Defense Ministry and Vietnamese Association in Laos.
Given the complicated Covid-19 situation in Laos, the Vietnamese community in the country has joined hands with the government and cities and provinces of Laos in fighting Covid-19, Vietnam News Agency reported.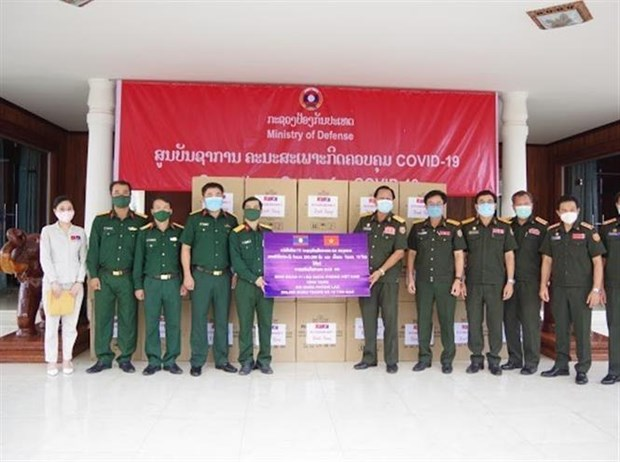 Army Corps 11 under the Vietnamese Ministry of Defense presents gifts to the Lao Defense Ministry. Photo: VNA
On May 13, Army Corps 11 under the Vietnamese Ministry of Defense presented the Lao National Assembly with 10.000 N95 face masks; the Lao Defense Ministry with 200.000 face masks and 10.000 tons of rice and the Vietnamese Association in Laos with 60,000 masks.
One day earlier, Army Corps 11 also handed over 10.000 and 5.000 medical masks to North That Luang Village and Thatluang Pagoda in Xaysettha District in Vientiane Capital, where the unit is building the Lao National Assembly House.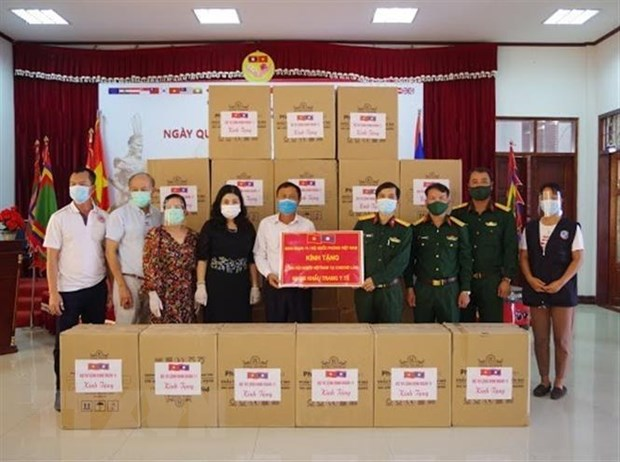 Army Corps 11 presents gifts to the Vietnamese Association in Laos. Photo: VNA
Representatives from Lao units extended thanks to Army Corps 11 for its valuable assistance, adding that the donation demonstrated the great friendship and special solidarity between Laos and Vietnam.
Earlier, the Vietnamese Associations in Laos' Champasak and Salavan provinces and Vietnamese enterprises operating in southern Lao provinces provided aid of cash, medical supplies and necessities worth 259 million kips (28,000 U.S dollars) to the local authorities to assist them in the fight against the novel coronavirus.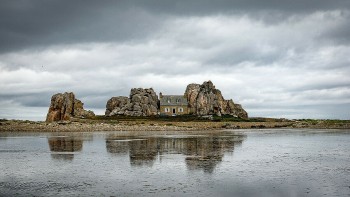 Travel
In a quiet little village of Plougrescant, France, tourists can visit this quirky and extraodrinary Castel Meur, also known as "The House Between The Rocks", which has become an attraction for many years.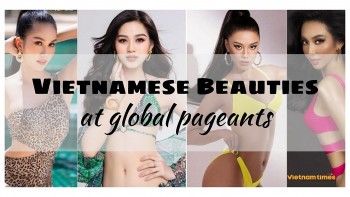 Handbook
Do Thi Ha, Pham Ngoc Phuong Anh, Nguyen Thuc Thuy Tien and Nguyen Huynh Kim Duyen set to vie for global beauty pageants.
World
In the outskirt of Poland, there is a pretty rural village that is called "The painted village" for its amazing and unique tradition of painting their homes inside and out with colorful floral patterns, making this place the most photogenic spot.