Vietnamese Embassy in Japan do its best to assists citizens amid COVID-19
The top priority has been given to ensuring people's health and encouraging them to strictly obey disease prevention and control measures, said Vietnamese diplomat.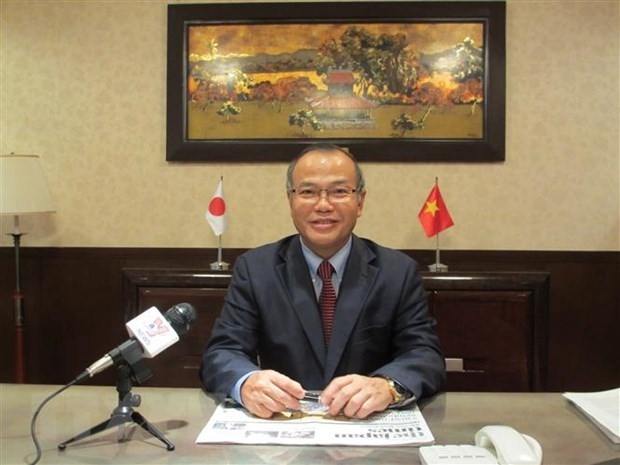 Vietnamese Ambassador to Japan Vu Hong Nam. Source: VNA
Vietnamese Ambassador to Japan Vu Hong Nam has affirmed that his embassy will work to offer repatriation chances for people with high risks of COVID-19 infection as well as those living in difficult circumstances.
Talking to the Vietnam News Agency, Nam said that the pandemic has had huge impact on the Vietnamese community in Japan as most of them are working in Japan's small- and medium-sized enterprises which are forced to scale down or even be disrupted.
The situation has led to a surge in the number of Vietnamese citizens wanting to come back home, he noted.
The embassy, therefore, has carried out a lot of measures to support them, he stated, adding that the top priority has been given to ensuring people's health and encouraging them to strictly obey disease prevention and control measures.
According to him, to date about 10,000 out of 30,000 citizens who had registered to return home have been repatriated.
The embassy is working hard to assist people who are unemployed and have no accommodations by coordinating with charitable organisations in arranging free accommodations for them.
It will try to repatriate all unemployed workers by the lunar New Year, affirmed Nam.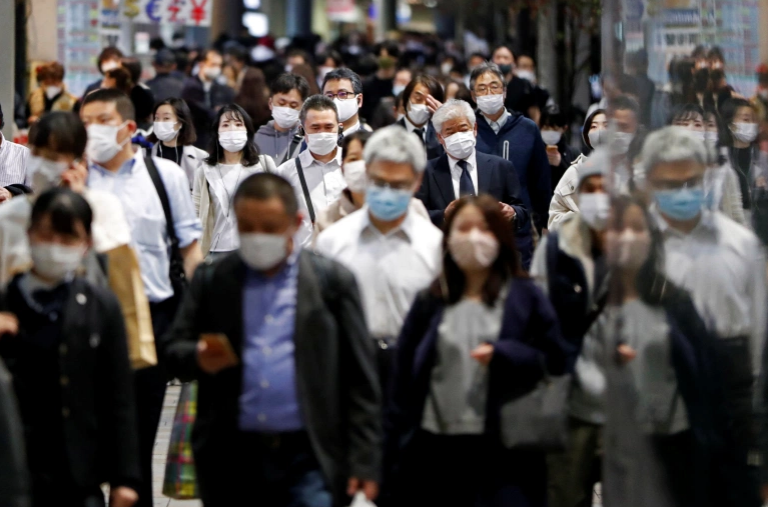 People in protective face masks walk on the street amid the coronavirus outbreak. Tokyo, Japan, November 19, 2020. Photo: Issei Kato/Reuters
Japan's health authorities reported 1,519 new cases on November 23, the first time the figure had been below the 2,000 threshold in five days. There were 314 additional cases in Tokyo on the same day, above the 300 level for a sixth consecutive day. In total, there have more than 130,000 positive cases of the virus across the country and slightly less than 2,000 fatalities.
Despite the warnings, the national government has stated that it intends to keep schools open, although education authorities are calling on teachers to exercise the "maximum vigilance" ahead of new guidelines on keeping children safe for the duration of the winter.
Japan has had fewer than 2,000 coronavirus-related deaths so far – avoiding the toll of harder-hit nations – but fears are growing of another surge and local media say hospital capacity is being tested in the hardest-hit areas as a growing number of severely ill patients occupy a dwindling number of available beds.
Meanwhile, NHK on November 22 said Japan's "hospitals are under strain", with bed occupancy rates topping 30 percent in seven of the country's 47 prefectures, including Hyogo, Osaka, Hokkaido, Aichi and Tokyo.
In the past week alone, the number of hospitalised patients rose by 32 percent, NHK said./.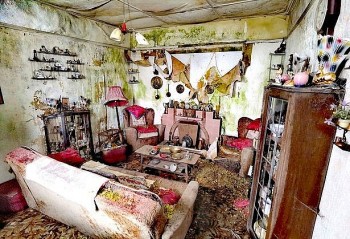 World
An abandoned house from the 1990s, which were pictured by No Limits Urbex, showing the images of furnitures, toys, and other parts of the ruins still remain intact against time and nature.