Vietnamese Expats Meet on 35th Anniversary of Vietnam-Germany Labor Cooperation
A gathering was hosted by the Vietnamese Association in Wilthen-Bautzen and the adjacent districts of Germany to commemorate the 35th anniversary of labor cooperation between Vietnam and Germany, on July 3.
More than 120 Vietnamese people, many of whom were from different regions of Germany, arrived quite early, anxiously awaiting this moment of reunion.
Unlike past gatherings, this year's reunion provides an opportunity for the members as well to reflect on the memories, days, incidents, and efforts to overcome in the early days of arrival in Germany. Following the challenges and losses brought on by the Covid-19 outbreak, which lasted for more than 2 years, former cooperative workers also share, encourage, and assist one another.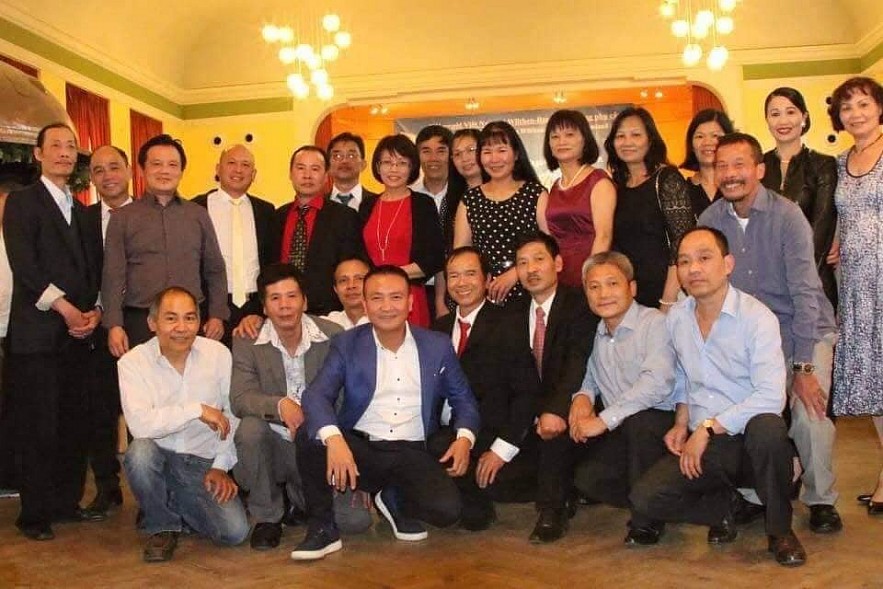 The Vietnamese Association in Wilthen-Bautzen has consistently upheld the custom of comradeship, assistance, and love. (Source: Wilthen-Bautzen Vietnamese Association)
The meeting's participant and administrative law expert Wolfgang Bock shared the following information: "Since the time of the German Democratic Republic, The two countries have had a good relationship and history. We helped each other in many fields, including during the war, after the war, rebuilding the country, and being imprinted in labor.
All of you seated here are participants in labor collaboration, which is an effective relationship and cooperative effort between the two nations. We're happy to say it again now that you're here.
Wolfgang is always interested in supporting Vietnamese people who want to continue their education, live legally, and work in Germany to realize their dreams. Wolfgang is a lawyer who works in Berlin, but he has a soft spot for and a desire to strengthen the friendship between Germany and Vietnam.
Based on his legal expertise, he fought for the right of the workers of the day to remain in the nation with the Wilthen-Bautzen Department of Foreign Affairs, a significant industrial location with the highest concentration of Vietnamese residents legally living in the Federal Republic of Law Germany.
35 years had passed since the Vietnamese who left when they were still very young, innocent, and full of dreams and aspirations did so. Now that they are students, they are still working hard, dedicating themselves, and making a small contribution to the development of a second homeland that will serve as a place of study, living, and residence for their second and third generations.
"Through many ups and downs of history, the Vietnamese Association in Wilthen-Bautzen city has supported the tradition of solidarity and mutual help, mutual love," said Dao Ngoc Xuyen, Chairman of the Vietnamese Association in Wilthen-Bautzen.
It's been a great success for our families and our community that most of our brothers and sisters have settled down, and become a student, and especially that their children and German society have grown up to contribute to after 35 years, which is enough time to mark a person's maturity in life.
Nguyen Trong Bui, Team Leader of Labor Interpreting, spoke at the conference on behalf of the employees and said, "At that time, it was very difficult at home. We felt like we were walking in a dream, in the paradise of life, from the first day we arrived in Germany.
"Because of our unique situations—being away from our homes loved ones, and infinite nostalgia—each of us carries with us the urge to make changes in our lives and work hard. Work hard, save money, and send your little earnings to aid your family and native country."
Aside from that, adjusting to a new environment and interacting with civilized society and people have helped us develop fresh perspectives on life. Each of us has changed significantly in our life as a result, thinking and acting differently at work to achieve the success we have today.
Thế giới & Viêt Nam