Vietnamese films to compete at Lorcano Film Festival, video
Three young Vietnamese filmmakers will compete at the 74th edition of the Lorcano Film Festival slated for August 4-14.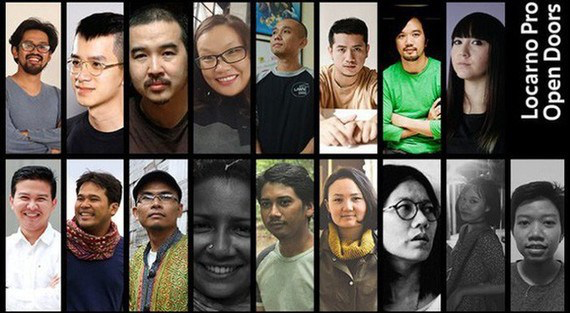 Contestants at the Lorcano Film Festival. Photo: VNA
"Don't Cry Butterflies" by female director Duong Dieu Linh and "Who Created Human Beings" by Le Binh Giang will be two among eight projects in the Open Doors Hub component. Both films were co-produced by Vietnam and Singapore.
Born in Hanoi in north Vietnam, Duong Dieu Linh left for Singapore in 2008 when she was 18 to study at the School of Art, Media and Design, Nanyang Technological University. She has been staying in Singapore since, but she often travels back to Vietnam for various projects.
She has directed five Vietnam-set short films so far. Among them, Adults Don't Say Sorry; Mother, Daughter, Dreams; and Sweet, Salty, form a series about sad and angsty middle-aged Vietnamese women.
"Don't Cry, Butterflies" will be a closing chapter to this series of middle-aged women. It's a dark comedy about a housewife who tries to voodoo her husband back into love and a daughter who fantasizes of a rosy life abroad, but their fate will soon intertwine in a hopeless fight for dreams and desires.
Le Binh Giang is a young film director based in Vietnam. He graduated from the Ho Chi Minh City Academy of Theatre and Cinema in 2017, has made several short films, and his directorial debut feature, KFC (2016), was selected at International Film Festival Rotterdam 2017, New York Asian Film Festival 2017, and Five Flavours Asian Film Festival 2017 in Warsaw, among others. Giang holds a unique position in Vietnamese independent cinema; he is not only a pioneer in genre films but also his films, whether commercial or arthouse, always have trouble with the censors. But censored or not, controversial or not, Giang is never afraid to tell his stories, and he continues on his journey with a forbidden love story of a policeman and a Catholic in "Who Created Human Beings," according to APM.
The initiative, aimed at supporting cinema from the global south and east, is in the final year of a three-year cycle focused on Southeast Asia and Mongolia and encompassing independent filmmaking communities across the countries.
Linh won Locarno's Pardi di Domani competition in 2020 for the short "A Trip to Heaven".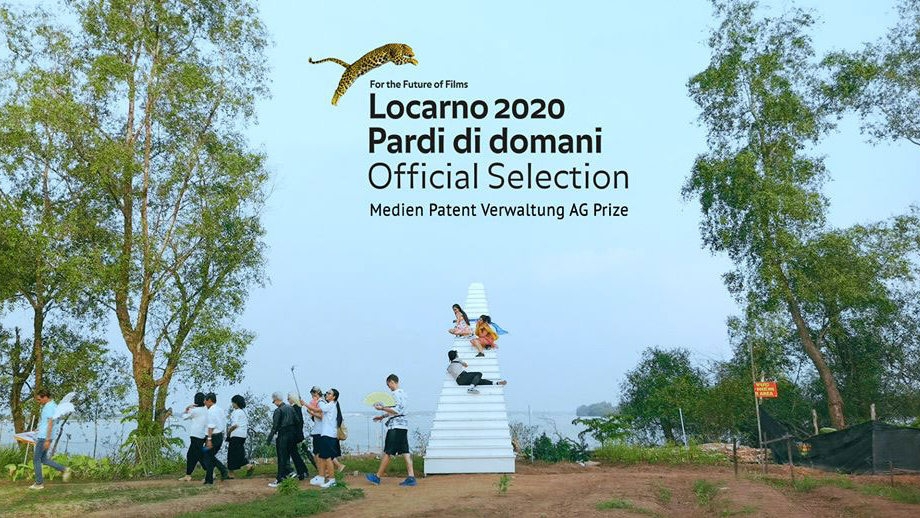 Poster for 'A Trip to Heaven' by director Duong Dieu Linh. Photo: VNN
"A Trip to Heaven" tells the story of 50-year-old woman named Tam, who bumps into her high school sweetheart on a tour bus to the Mekong Delta. Tam was hopeful for a chance of reconciliation, but maybe he was not.
Trailer of "A Trip to Heaven".
Meanwhile, Nguyen Thi Xuan Trang will compete at the Open Door Lab event dedicated to film producers.
Various Vietnamese filmmakers have won awards and grants at the movie festival.
In 2019, Pham Ngoc Lan's "Culi Never Cries" won the Arte International Prize and Sorfond Award offered by the Sorfond film fund.
"Glorious Ashes" by producer Tran Thi Bich Ngoc and director Bui Thac Chuyen clinched a grant of France's cinema centre the CNC.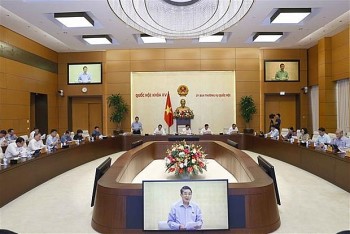 National
The National Assembly (NA) Standing Committee examined the draft revised Law on Protection of Consumer Rights on August 15 as part of its monthly session.