Vietnamese leaders congratulate Cuba on Liberation Day
Vietnamese leaders sent messages of congratulations to their counterparts in Cuba on occasion of the 62nd anniversary of the Caribbean nation's Liberation Day (January 1, 1959).
Among the letters are those of Party General Secretary and State President Nguyen Phu Trong, Prime Minister Nguyen Xuan Phuc, National Assembly Chairwoman Nguyen Thi Kim Ngan and Deputy Prime Minister and Foreign Minister Pham Binh Minh.
In his message to First Secretary of the Central Committee of the Communist Party of Cuba Raul Castro Ruz and President of Cuba Miguel Diaz Canel on December 31, Trong extended congratulations on behalf of the Vietnamese people and the Communist Party of Vietnam (CPV).
PM Nguyen Xuan Phuc also sent his greetings to his Cuban counterpart Manuel Marrero Cruz while NA Chairwoman Nguyen Thi Kim Ngan did the same to her counterpart Esteban Lazo Hernández.
The same day, Deputy PM and FM Pham Binh Minh also cabled a message of greetings to Cuban Foreign Minister Bruno Rodriguez Parilla.
The success of the Cuban Revolution on January 1, 1959, which put an end to the Batista dictatorial regime and the 500 years of the colonial rule in Cuba, was one of the most influential political events in Latin America in the 20th century.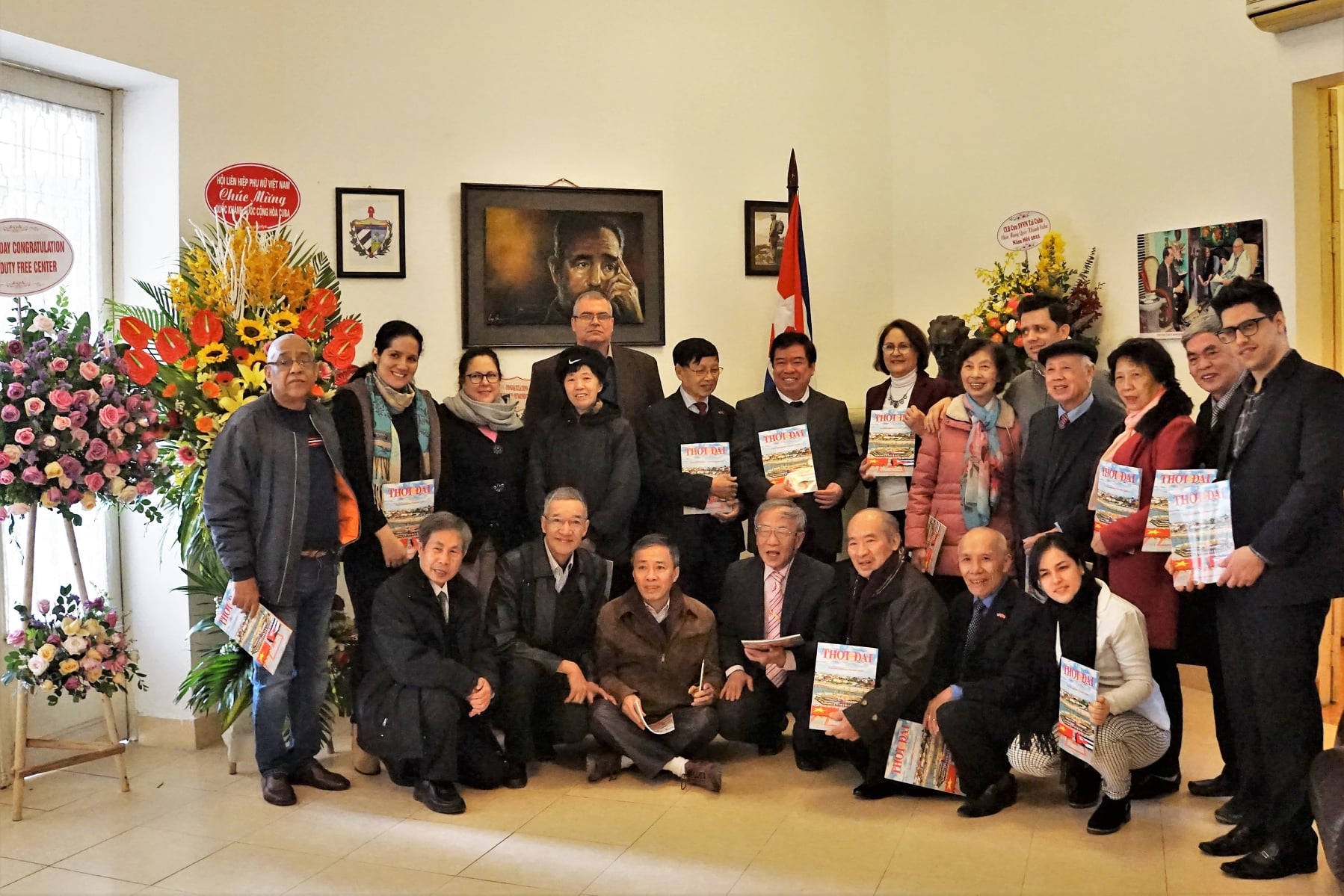 The Vietnam – Cuba Friendship Association and the club of Vietnamese alumni once studied in Cuba celebrating Cuba's 62nd Liberation Day and New Year in Cuban Embassy in Hanoi.
Vietnam and Cuba established diplomatic ties on December 2, 1960. Cuba was the first nation to form a Committee for Solidarity with South Vietnam, the first country in Latin America to have established diplomatic ties with Vietnam, and also the first in the Western hemisphere to receive Vietnamese students.
For reasons of time difference, but also because of close feelings, Vietnam was one of the first countries to congratulate Cuba on the 62nd anniversary of the triumph of the Revolution on January 1, 1959, reported Prensa Latina.
This year the two nations celebrated the 60th anniversary of their diplomatic relations (December 2), a circumstance recalled by messages from Vietnamese leaders to their Cuban counterparts.
In the preceding months, multiple political, cultural and social activities were held in both countries in salute to that inaugural act of an era of brotherhood and solidarity that constitutes a paradigm in international relations.
On December 30, 2020, Vietnam and Cuba agreed to elevate these links to higher stages by carrying out virtually, and with Havana as the rotating venue, the 38th meeting of the Vietnam-Cuba Inter-Governmental Committee.
The next meeting of the Vietnam-Cuba Inter-Governmental Committee is scheduled for 2021 in Vietnam./.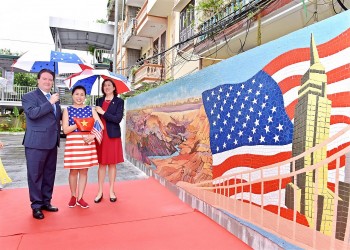 Multimedia
A ceramic mosaic mural named "Vietnam - US friendship" depicting the natural and cultural heritages of the two countries, was just revealed in Hanoi