Vietnamese Mother Goddesses Rituals to Shine in World Madam Global 2023
Vu Thi Thu Huong, a Vietnamese expatriate living in Singapore, is heading to the World Madam Global Beauty Pageant 2023 with a special performance to honor her Vietnamese heritage.
Originating from Tuyen Quang (Vietnam), Vu Thi Thu Huong was recently crowned World Madam Singapore 2023. She also won the Most Popular Madam Prize of the pageant, winning the most online votes on the World Madam Singapore 2023's website.
"I joined the contest because I wanted to challenge myself, want to experience, and want to meet women with strong will, talent, and determination everywhere around the world. This is also an opportunity for me to inspire Vietnamese people in Singapore, that Vietnamese people can absolutely make remarkable achievements in this country," she said.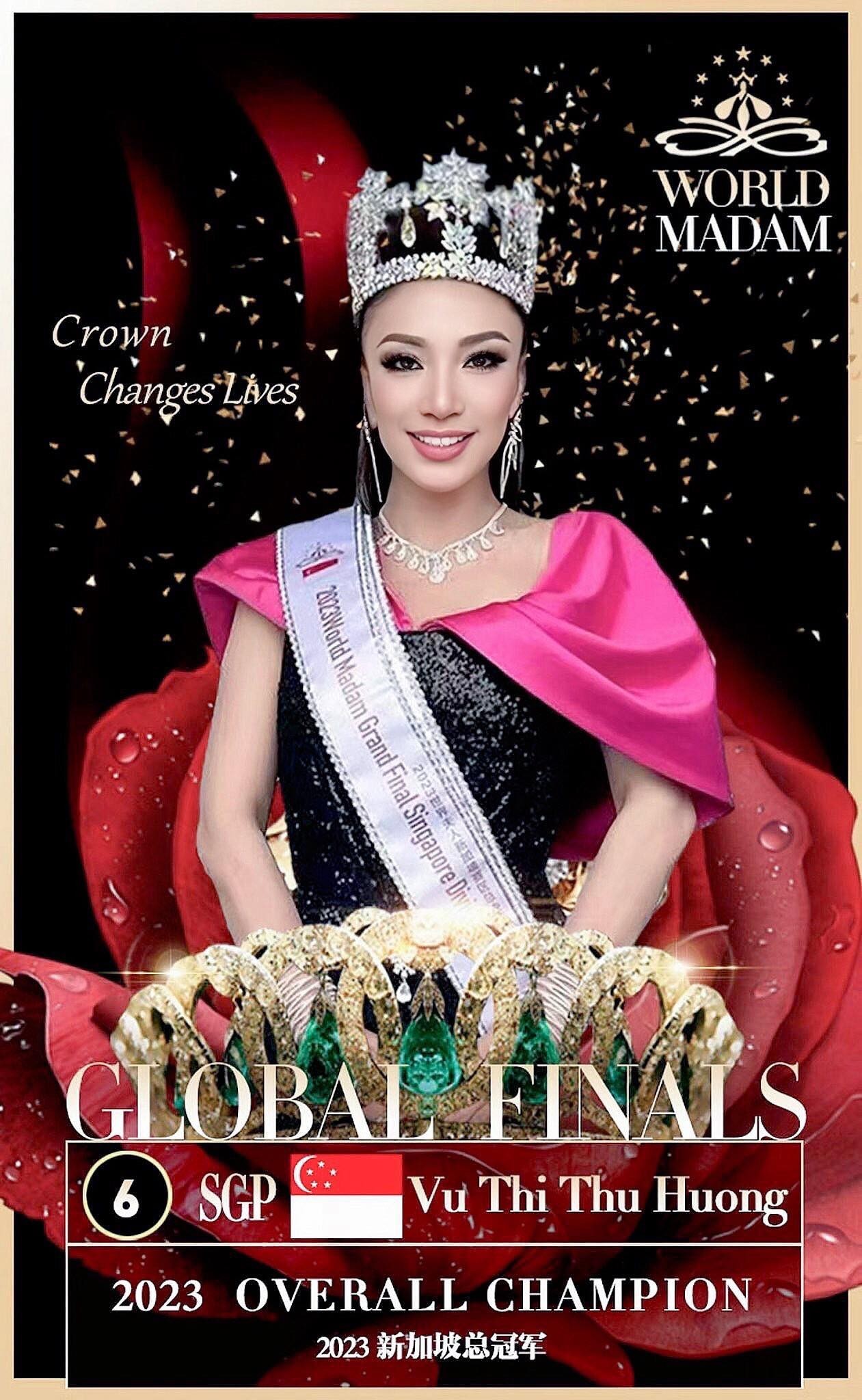 After winning the World Madam Singapore 2023 contest, Singaporean overseas Vu Thi Thu Huong will attend the World Madam Global 2023 contest held from October 8 - 10, 2023 in New York (US) (Photo: TD).
After winning the precious prizes, Huong wishes to contribute her voice for the rights of women, while spreading culture and love to friends around the world. She is preparing for the upcoming World Madam Global 2023 competition in New York (US).
She said that every day she will spend 5 hours practicing her special performance. She is also sharpening her English communication skills.
Huong's gig is a representation of the Vietnamese Mother Goddess ritual. Her performances.will be the "Worshiping the Mothers of the Four Palaces" and the "Worshiping Quan Tuan Tranh," in combination with dragon symbol props to bring out a unique touch.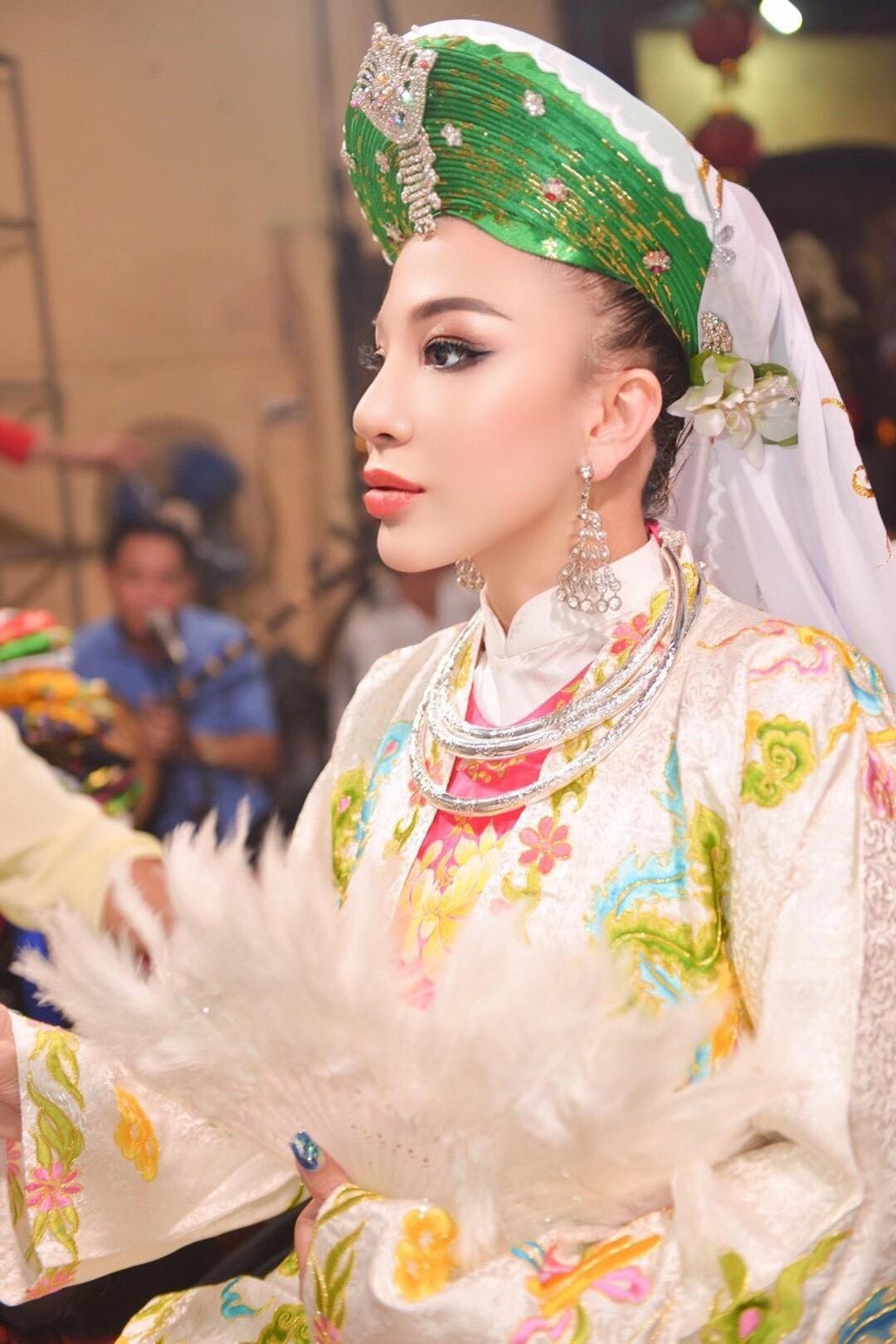 Huong in costumes (Photo: TD).
"As a practitioner of the ritual of worshiping the Four Palaces, I want to introduce the unique characteristics of Vietnamese culture to friends around the world. My costumes and accessories will also make sure the performance is both audible and visually intriguing for the audience," said Huong.
She always loved the motherland even though she has lived in Singapore since 2004. Happily married to her Singaporean spouse, Huong is also a successful businesswoman. She enjoys immersing in many activities in the Vietnamese community in Singapore and returns to her homeland with charity trips to support children and elderly people.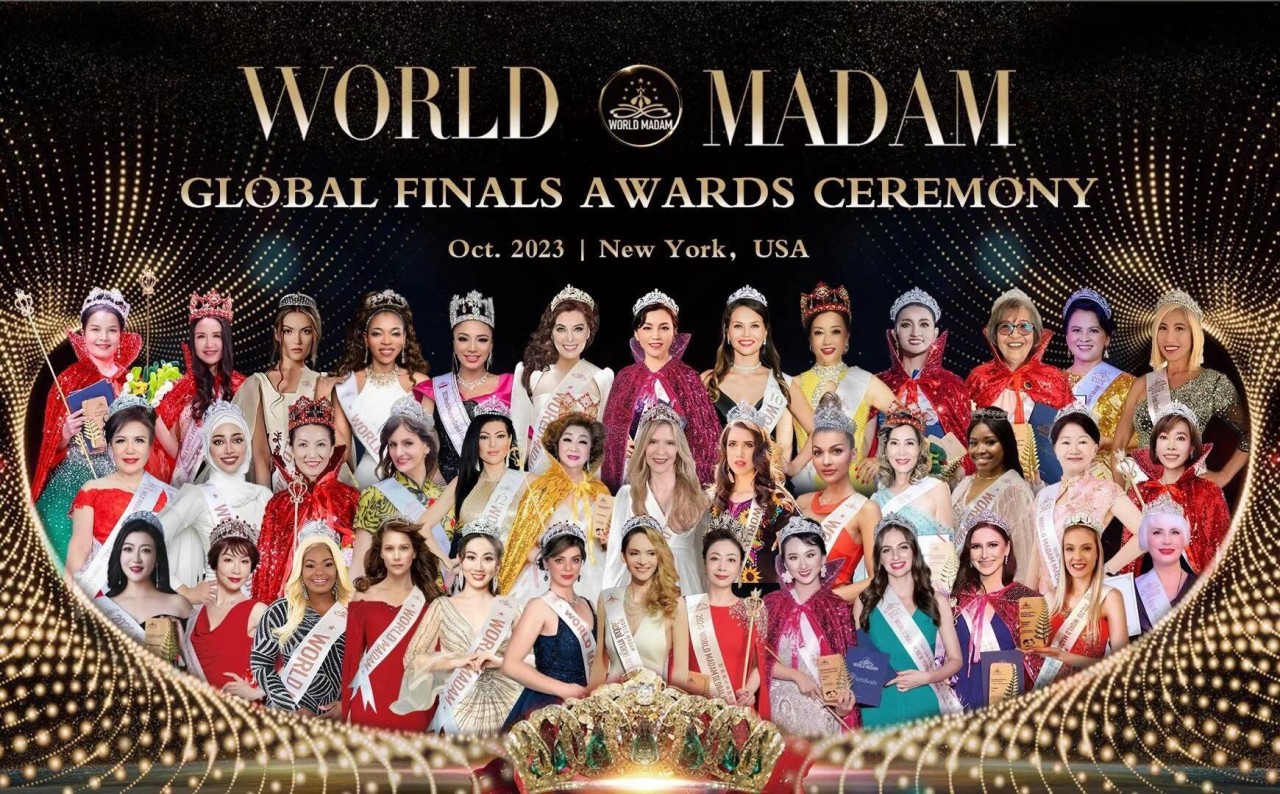 Vu Thi Thu Huong (Vietnamese expatriate living and Singapore) is among more than 30 contestants of the World Madam Global Beauty Pageant 2023 (Photo: World Madam Global 2023).
Viet beliefs in the Mother Goddesses of Three Realms
Communities in Vietnam worship the Mother Goddesses of Three Realms: heaven, water, mountains, and forests. The Mother Goddesses include Lieu Hanh (a nymph who descended to earth, lived as a human, and became a Buddhist nun) referred to as the Mother of the World, and other spirits considered legendary heroes. The worshipping of the Mother Goddesses also contributes to the appreciation of women and their roles in society.
The traditional practice involves daily worship and participation in ceremonies, rituals like the spirit possession ritual, and festivals such as Phủ Dầy that take place at temples dedicated to the Mother Goddesses. These activities associated with the practice help to maintain part of the community's history, cultural heritage, and identity with some aspects incorporating traditional costumes, music, and dance.