Vietnamese Naval Fleet Arrives in Russia for 2021 Army Games
A Vietnamese fleet just arrived in Russia to participate in the Naval Parade and this year's International Army Games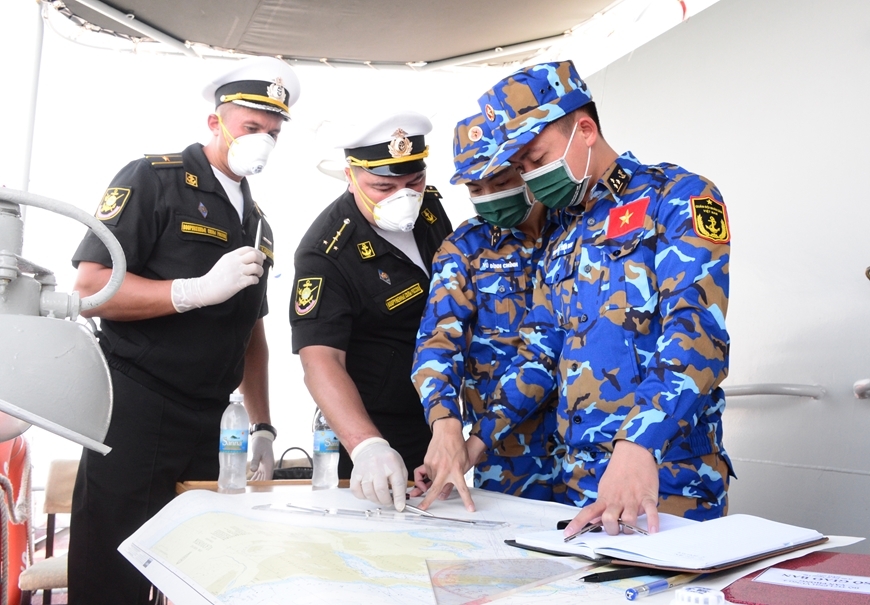 Representatives of the Pacific Fleet of the Russian Navy and officers of frigate 016 discuss the position of the fleet's buoys. Source: PANO
After more than eight days sailing at sea, on the afternoon of July 22, a fleet comprising frigates 015-Tran Hung Dao and 016-Quang Trung of Brigade 162 of Naval Region 4 and a delegation of naval soldiers who will compete in the 2021 Army Games, arrived in Russia's Vladivostok city, reported PANO - the online newspaper of the Vietnam People's Army.
The delegation will compete in the "Seaborne Assault" category for naval infantry units, with their fleet comprising frigates 015-Tran Hung Dao and 016-Quang Trung of Brigade 162 of Naval Region 4.
The team will also participate in a parade celebrating the 325th founding anniversary of the Russian Navy on July 25.
The fleet is commanded by Naval Captain Trinh Xuan Tung, Deputy Chief of Naval Region 4.
The two vessels left Cam Ranh port in Khanh Hoa province for Russia on July 13.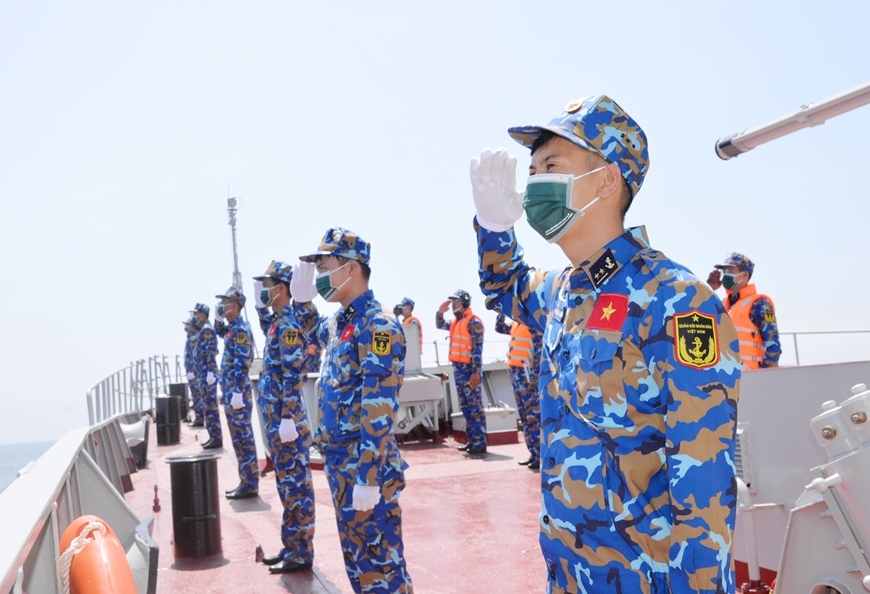 Source: PANO
The Vietnamese fleet's participation in the games, aims to reinforce and enhance Vietnam-Russia friendship and comprehensive strategic partnership as well as between the two militaries and navies.
It will also boost cooperation between the Vietnam People's Navy and other naval forces taking part in the competition as well as acquiring experience for holding international events in the future.
The Vietnamese delegation will also take part in several exchange programs and visit historical relic sites in Vladivostok.
During the journey of more than 2,300 nautical miles with high intensity and continuous work, the crews of Fleet 015, 016 ran smoothly. The condition of machinery, weapons and technical equipment of the two ships operated smoothly.
Moreover, the two vessels combined to practice long voyage training, improving collaboration, combat readiness, and weapon mastery, thereby enhancing the operational capabilities of navy forces in distant seas.
According to the Russian Ministry of Defence, this year's Army Games will be held from Aug. 22 to Sept. 4. A total of 277 teams from 41 countries and territories will compete in 34 categories.
Teams from the Vietnam People's Army gained outstanding results and surpassed their set targets at the 2020 Army Games.
This is the first time the Vietnam People's Navy has participated in the International Army Games - previously only ground force personnel from the People's Army of Vietnam took part in it.
Vessels 015 Tran Hung Dao and 016 Quang Trung were both built by Russia. They were launched in 2016 and were commissioned in February 2018.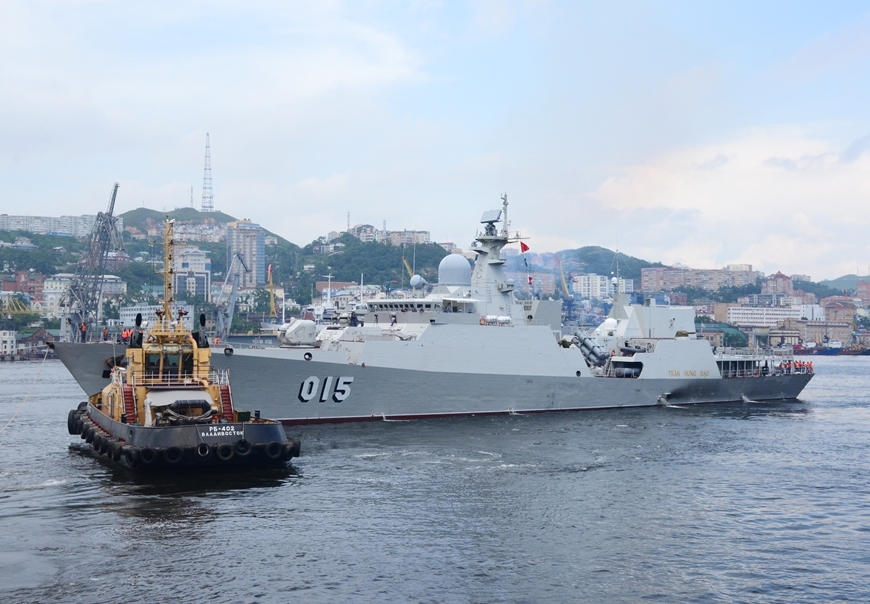 Fleet 015-Tran Hung Dao. Source: PANO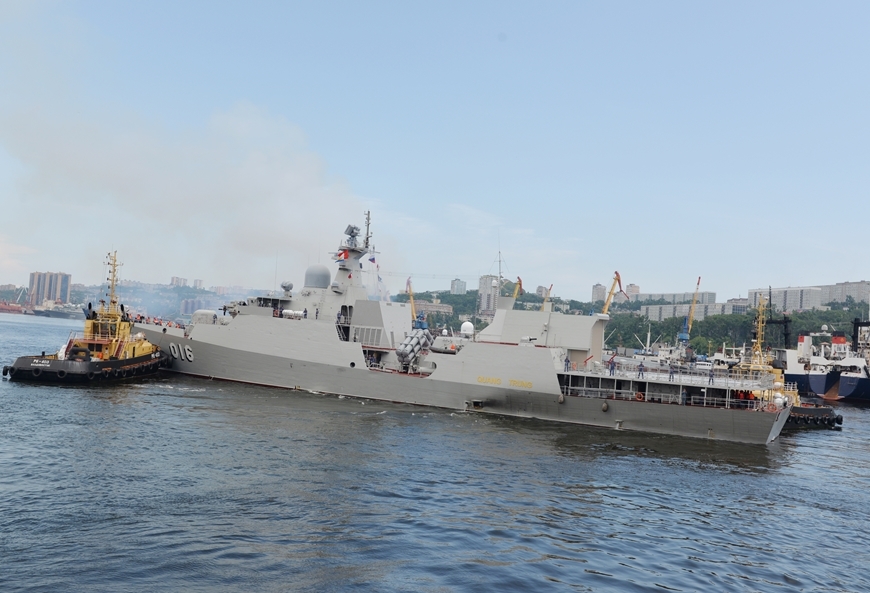 The tugboat of the Russian Navy supports the fleet to enter the buoy docking position. Source: PANO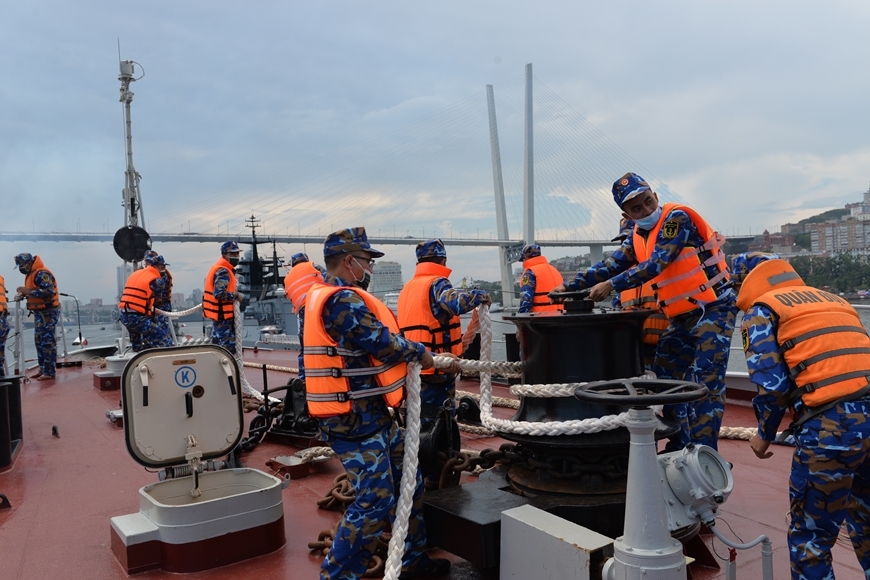 Naval soldiers bring the ship to the buoy. Source: PANO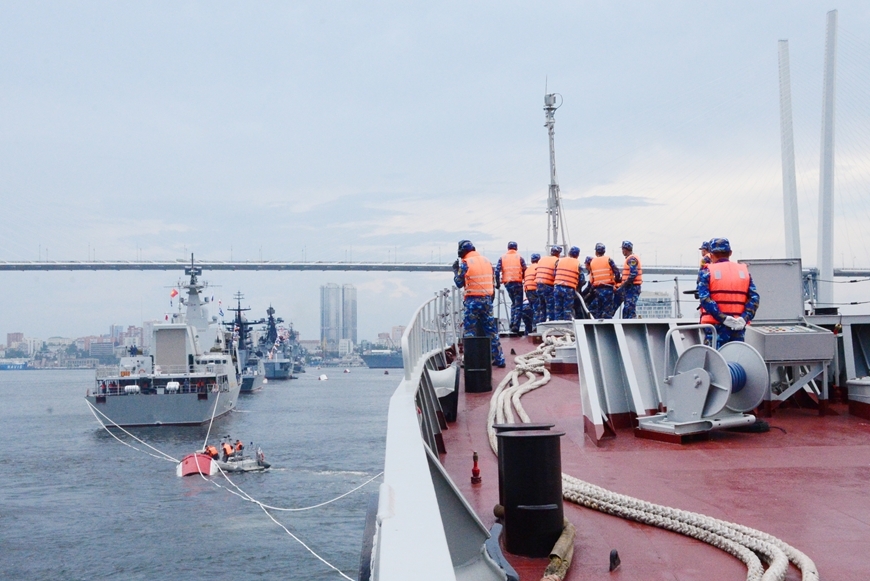 Source: PANO