Vietnamese Professor wins Chemical Award from UK Royal Society
A Vietnamese professor has been honoured with Interdisciplinary Prize of the United Kingdom's Royal Society of Chemistry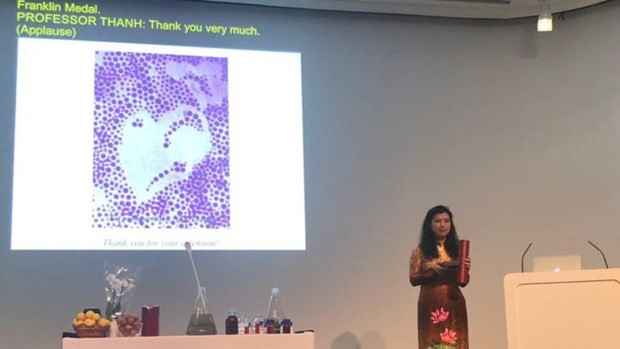 Professor Nguyen Thi Kim Thanh received the award. Source: nld.com.vn
Vietnamese Professor Nguyen Thi Kim Thanh has been honoured with the Interdisciplinary Prize of the United Kingdom's Royal Society of Chemistry for her outstanding contributions to interdisciplinary research on fundamental understanding of chemical syntheses, physical studies of plasmonic and magnetic nanomaterials for biomedical applications, reported VNA.
Established in 1986, the Interdisciplinary Prizes are awarded for work at the interface between chemistry and other disciplines.
The spirit of the prize is to recognize research involving both the broad and evolving subject of chemistry and another discipline.
Thanh won the prize for her important contributions to research related to Plasmonic nanoparticles and their magnetism for biomedical applications.
Nanomaterials have shown some of their potential in biomedicine. This potentially increases when the core materials have exceptional physical properties as well as stability and functionality in biological environments. This can be achieved by the synthesis of nanoparticles with novel optical, magnetic, electronic, and catalytic properties in such a way that makes them compatible with biological environments and readily functionalized in a controlled manner.
Speaking at the awarding ceremony, she expressed her honor to have interdisciplinary research works with her collaborators recognized, saying that she is happy when her research could directly benefit people by improving the life expectancy of cancer patients.
Professor Nguyen Thi Kim Thanh leads a dynamic group conducting cutting-edge interdisciplinary and innovative research on the design, and synthesis of magnetic and plasmonic nanomaterials for biomedical applications, according to information on Royal Society of Chemistry's website.
She has held a prestigious Royal Society University Research Fellowship (2005–2014) and was appointed Full Professor in Nanomaterials in 2013 at University College London. Currently, she is Vice Dean for Innovation and Enterprise at UCL's faculty of mathematical and physical sciences.
In 2019, Professor Thanh was honoured for her achievements in the field of nanomaterials, and her impactful project proposal was awarded the prestigious Royal Society Rosalind Franklin Medal. She was awarded the 2023 Thomas Graham Lectureship.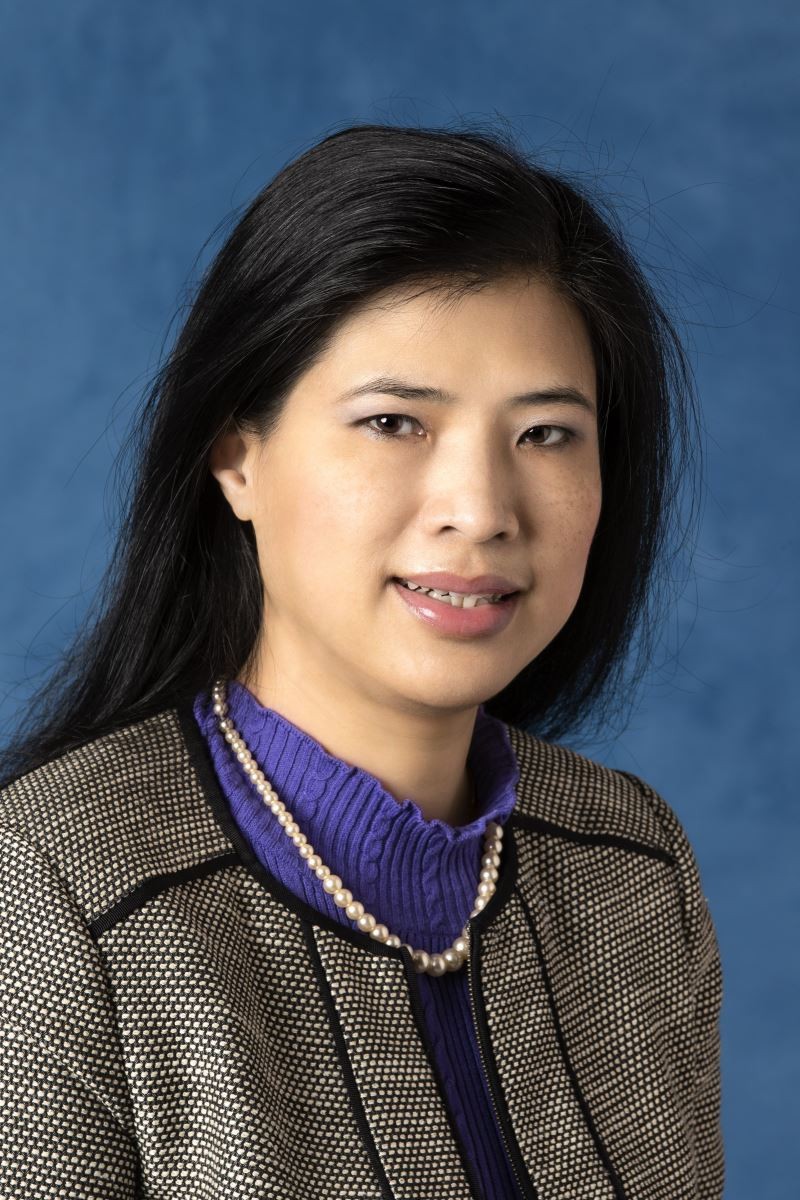 Professor Nguyen Thi Kim Thanh (Photo: UCL
Professor Thanh is Editor-in-chief of the RSC book series Nanoscience & Nanotechnology. She has edited several themed issues.
She was a member of the Joint Committee of the RSC Colloid & Interface Science Group and SCI Colloid & Surface Chemistry Group (2008–2017). She was also a representative member of the Joint Colloids Group at the RSC Faraday Division Council (2013–2016).
Professor Thanh was a co-founder and is an alumna of the Global Young Academy. She also founded and is chair of the advisory board of the Vietnam Young Academy.
According to Thanh, she has various ongoing projects (fundamental and applied) and two of them are moving toward commercialisation.
One of them is the study of small iron oxide as a T1 MRI (magnetic resonance imaging) contrast agent to replace the mainstream gadolinium, which cannot be used with patients having kidney failure. Furthermore, gadolinium has been found in drinking water in big cities and the amount can only increase with time, as there is currently no method for removing it.
Another project is designed to facilitate the translation of super heating iron oxide nanoflowers (NF) to clinical magnetic hyperthermia cancer treatment.
Everything you touch, feel, eat, breathe, and even your sleep is related to chemistry. Without chemical knowledge, we would not live like the way we do today, Thanh said.
All major challenges in the world need chemical sciences, from healthcare, climate change, energy, to food, cyber, space or military security, she added.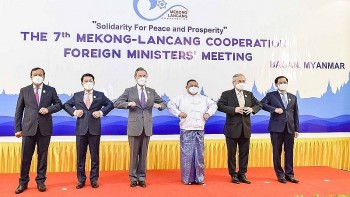 National
Foreign Minister Bui Thanh Son led a Vietnamese delegation to the seventh Mekong-Lancang Cooperation (MLC) Foreign Ministers' Meeting that was held in Bagan, Myanmar on July 4.