Vietnamese 'Santa' Delivers Tet Gifts To Needy Children
During the previous Tet season, when people are reunited with their family, one Vietnamese person traveled alone from the South to the North, sending gifts to children everywhere.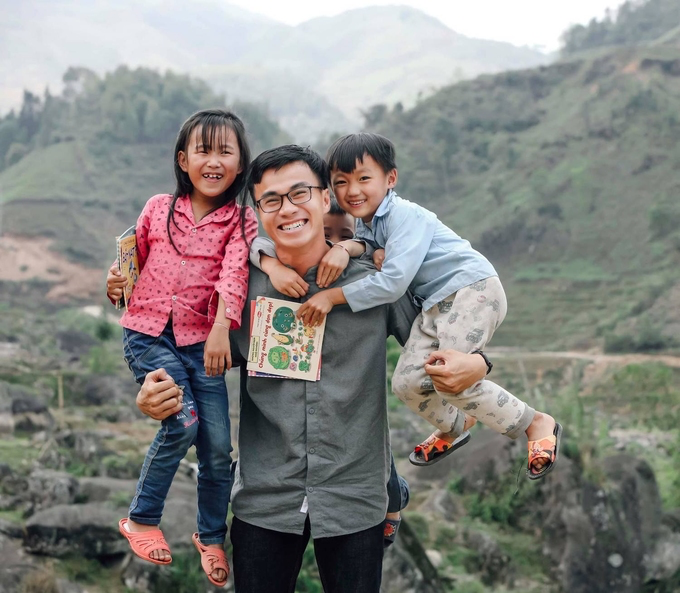 Photo: VnExpress
On his fourth trip around Vietnam, Le Quang Long's mission is bittersweet. His heart aches for being away from home and missing loved ones, but Long is also happy to experience a different Tet in all parts of the country, meet old friends, and bring a little joy to the unfortunate.
Long's trip started on February 1, from Ho Chi Minh City to the central region, through Ninh Thuan, Quang Ngai, Kon Tum, Quang Nam and Thua Thien - Hue. Instead of the national highway, Long chose to drive on small, difficult roads to see with his own eyes the shacks and the children who did not have new clothes for Tet. Then he went back to town to buy gifts, mostly milk and other necessities. Like a Vietnamese Santa Claus, Long's kindness and gift giving is celebrated by the children he meets on his travels.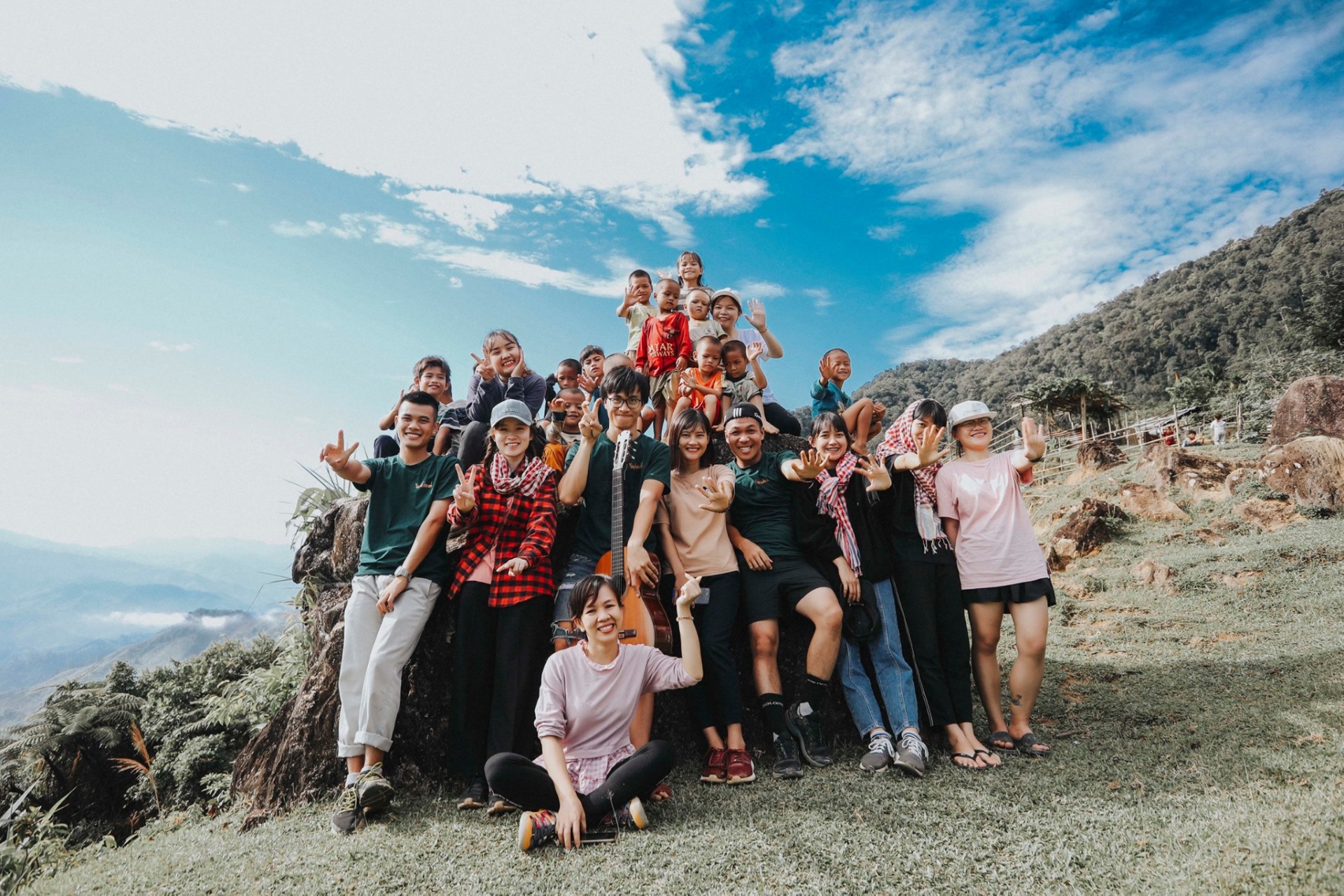 Photo: VnExpress
In Ninh Thuan, all gifts are prepared by Long using his personal money. However, to the next provinces, friends and relatives who follow the journey on Facebook have offered to contribute, so that he can bring more gifts to everyone. Long always adheres to the principles of Covid-19 prevention by going to each neighborhood to give gifts to avoid crowding.
When the pandemic was complicated, the journey "Bringing Tet to the Highlands" had to stop in Thua Thien - Hue. Long has donated 300 cartons of milk, hundreds of envelopes containing lucky money, some other necessities to people who need them. After that, Long continued to drive to the North, conquering new roads and meeting upland children.
Experience with travel, charity
It was not Long's first trip around Vietnam for charity purposes. Before that, in 2020, Long established the volunteer group "Green Footsteps". His organization aims to help ethnic communities and rural workers.
The group has completed many charity programs such as "Hoang Cam Kitchen", providing 60,000 nutritious lunches for highland children at 7 school sites; providing relief to the central flood area in November 2020; opening the school site of 2 teachers in Nam Tra My; "Winter for You" program in the northern highlands. In the near future, the group will continue with the project "Library of Love" to help children have enough school supplies.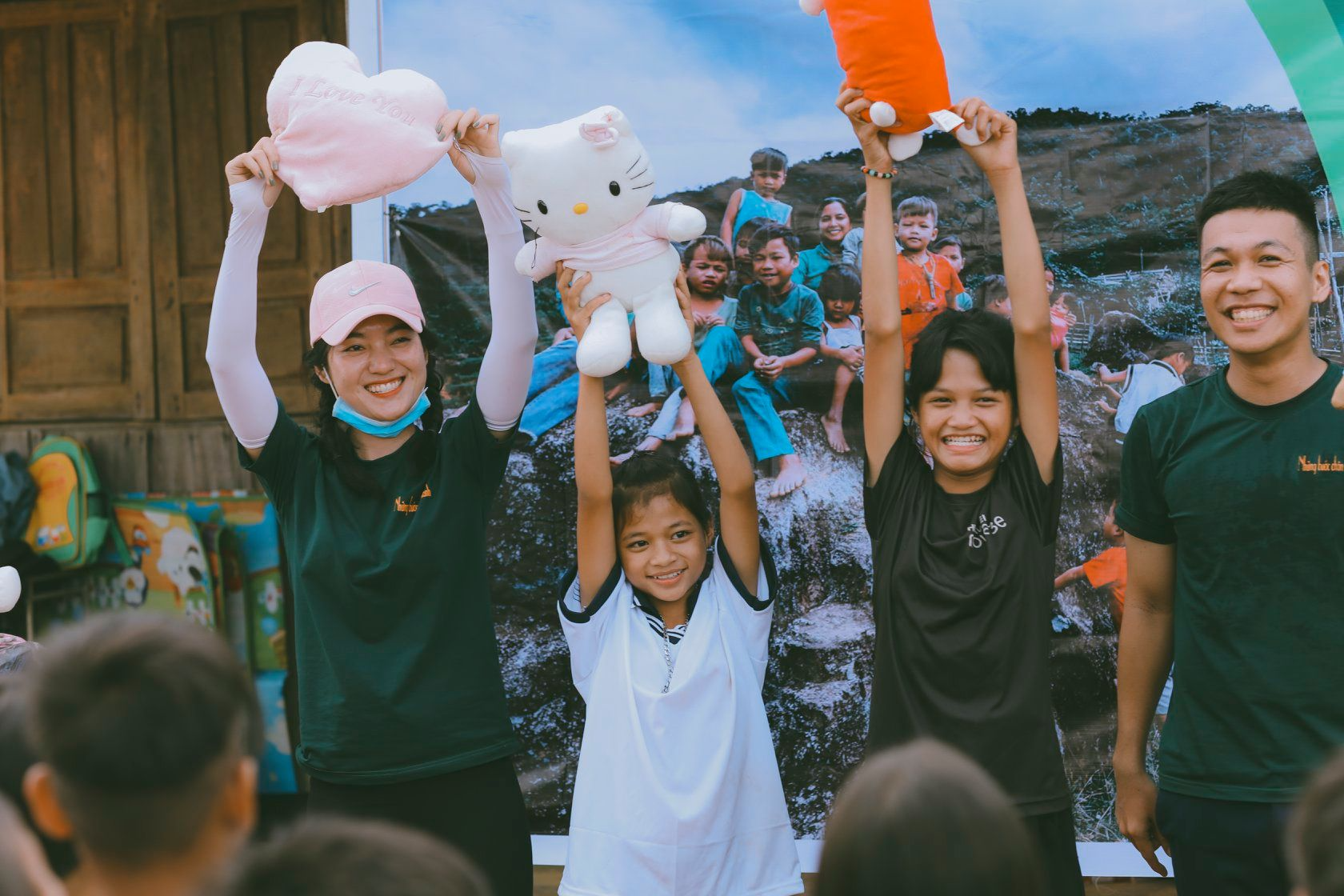 Photo: VnExpress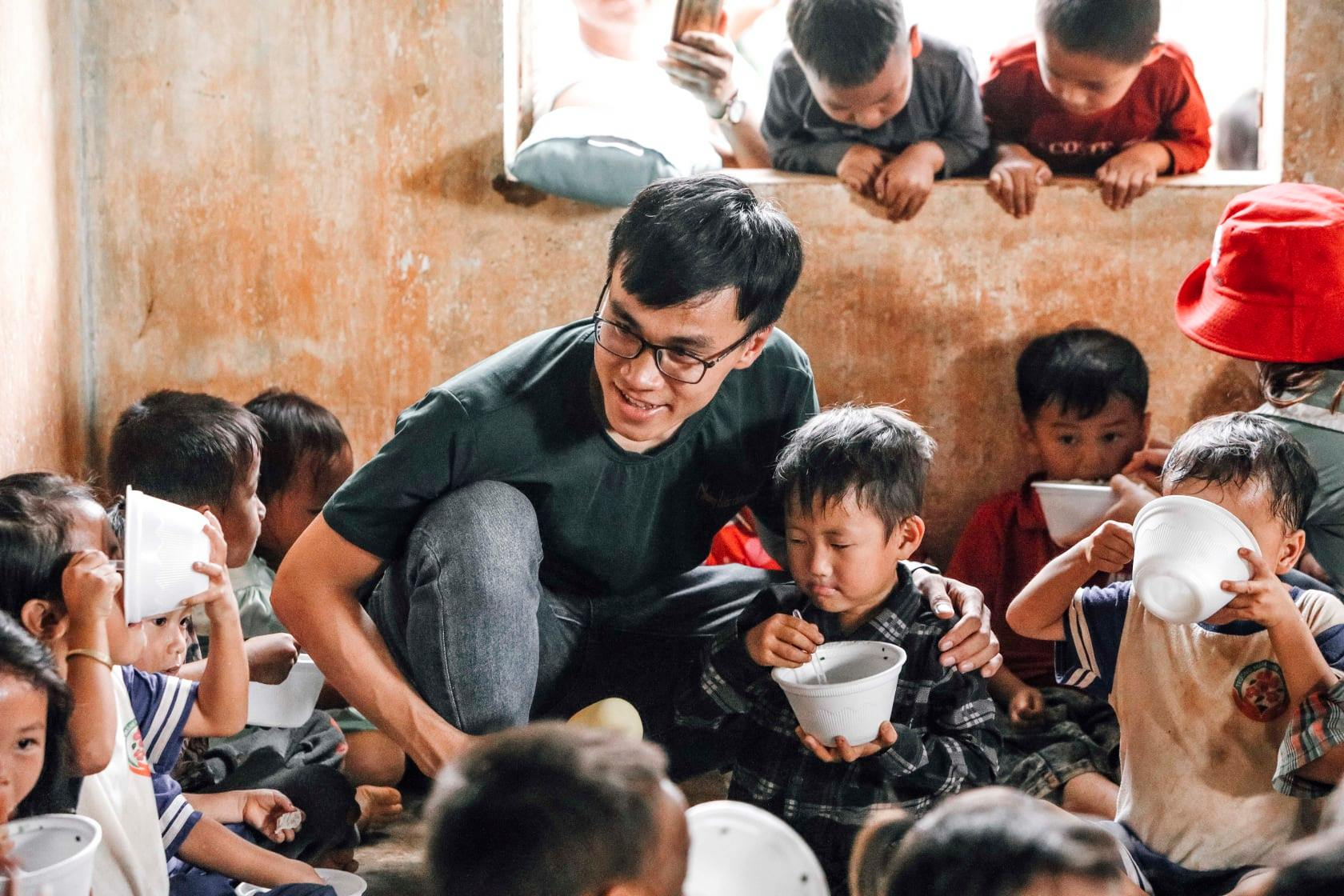 Photo: VnExpress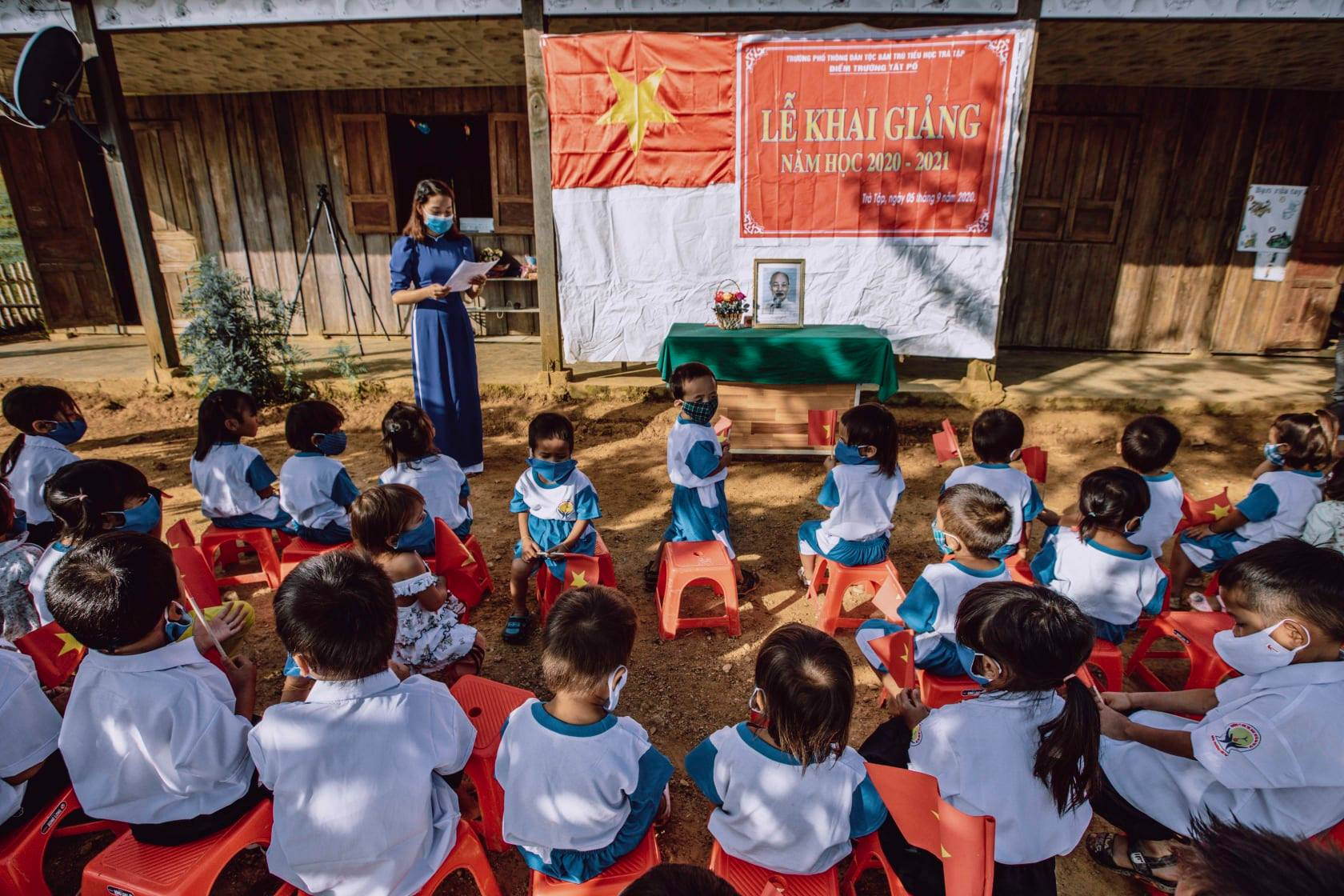 Photo: VnExpress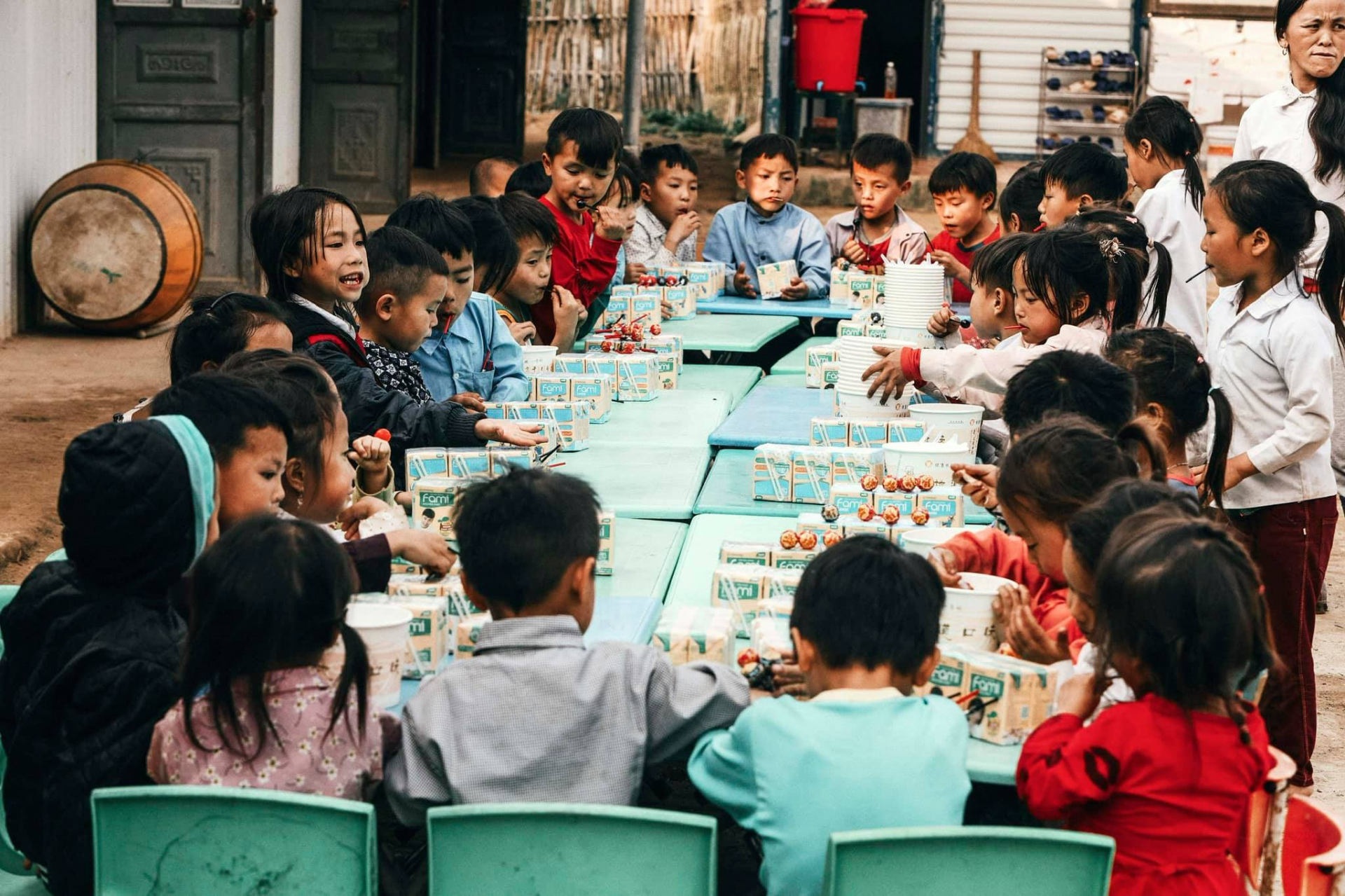 Photo: VnExpress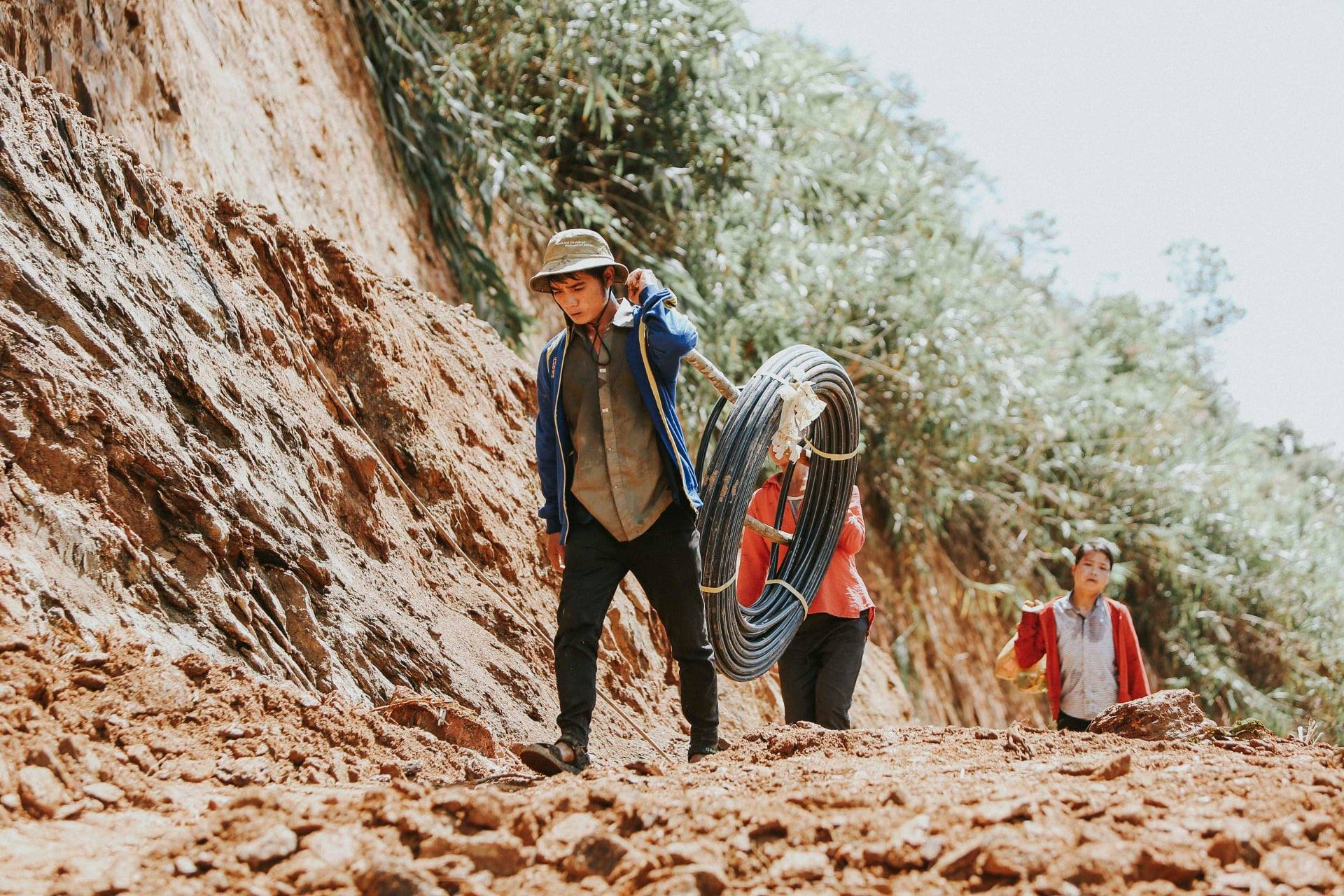 Photo: VnExpress
Long said that every journey encounters many difficulties such as moving on bumpy mountain roads in erratic rainy and sunny weather conditions. Especially when there was the Covid-19 pandemic, the more volunteers couldn't participate, the more he worked. There are plenty of sunny, sweaty days, but everyone is happy to cook meals for the children in the community.
"Life has never been easy, everything should be cherished. For the children here, they have to face more things, so looking back at myself, I appreciate it even more, and try to be strong enough to both live my life and share it with everyone", Long said.
Ha Giang's Photogenic Inspiration
Long said that his volunteering journey was "predestined" from his travels 9 years ago when he was a second-year student at the University of Economics in Ho Chi Minh city. Once due to stress, stuck with studying, he alone went to Da Lat with a borrowed camera, composing the first pictures. When he was only a few months away from graduation, he decided to drop out of school to travel across Vietnam, pursuing his passion for photography despite the opposition of his family.
At that time, he had to sell his old computer and motorbike to invest in the trip. Wherever he went, he also asked permission to chat, participate in the work of local people, to save the most honest moment. From here, he also made friends with many difficult workers and children whose faces were stained by the sun and wind.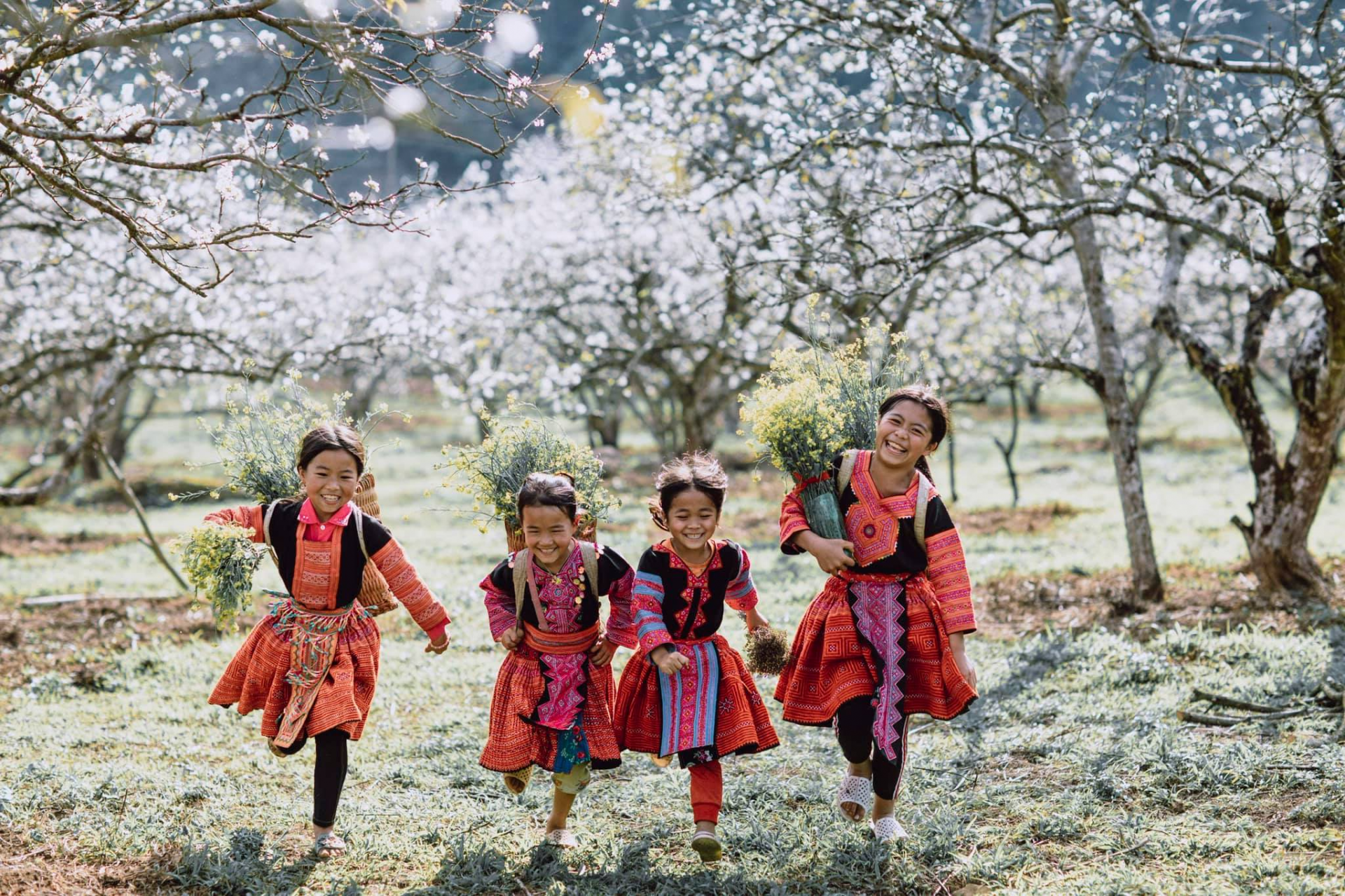 Photo: VnExpress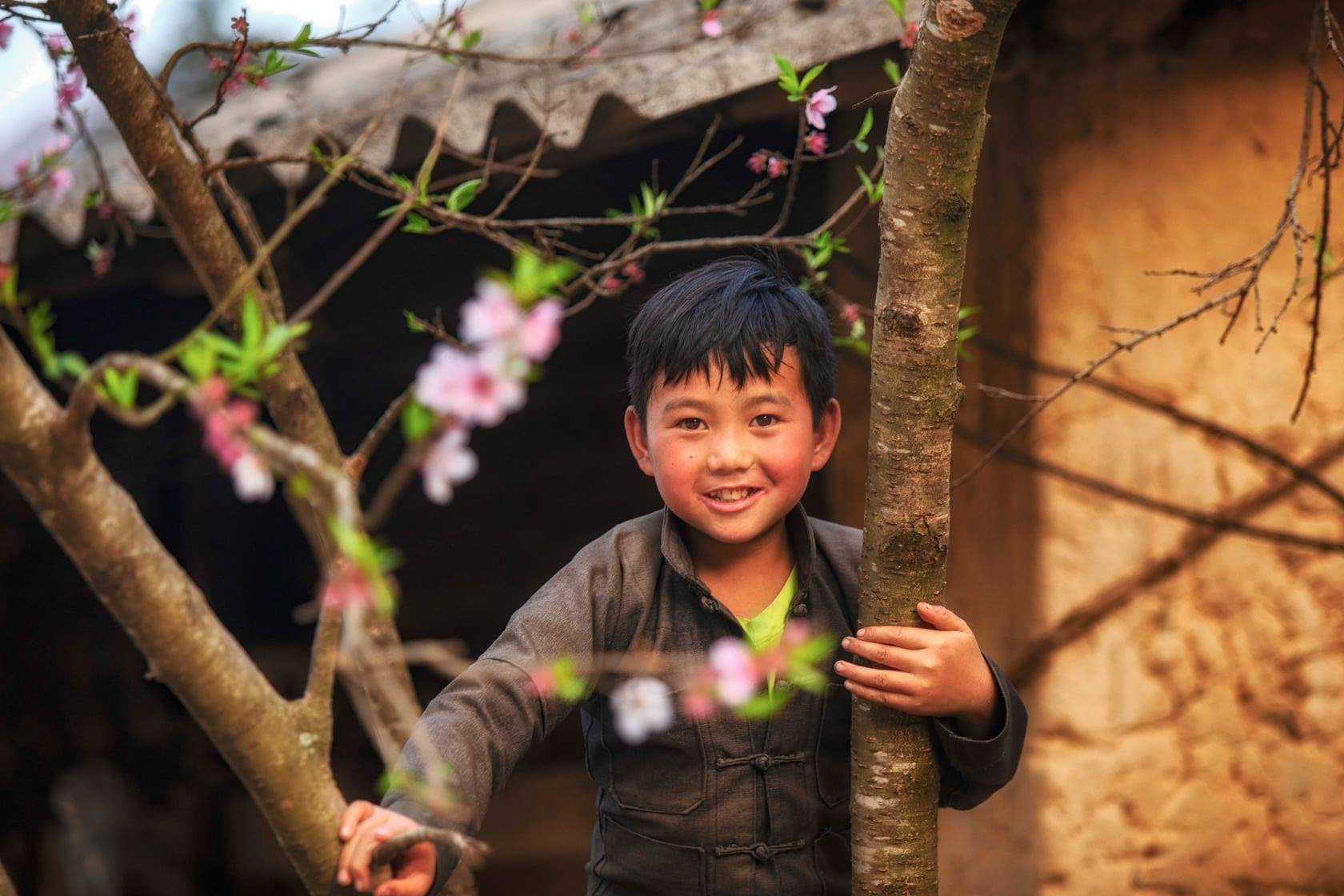 Photo: VnExpress
Traveling throughout 34 provinces, when he arrived in Dong Van town (Ha Giang), he only had VND 14,000 (US$0.61) in his pocket, so he had to apply for a job as a builder in an unfinished house. Due to sympathy for the situation, the owner accepted Long to work with 3 H'Mong workers. After a day and a half, he asked for permission to stop working because he was not healthy and received VND 270,000 (US$11.73) in salary. For Long, the amount was small, but touched him. He ended his journey through Vietnam on the 37th day. "That trip helped me take off the mantle of a good student, leave behind the pride of being a student at a prestigious university, to fulfill my passion," Long said.
Falling in love with the land with steep passes and hills, Long goes to Ha Giang once a year to escape the hustle and bustle of the city. In 2018, when he was economically self-sufficient, he continued with journeys across Vietnam, returned to the places he had gone through, brought gifts to less fortunate children, friends who helped him and started volunteer projects.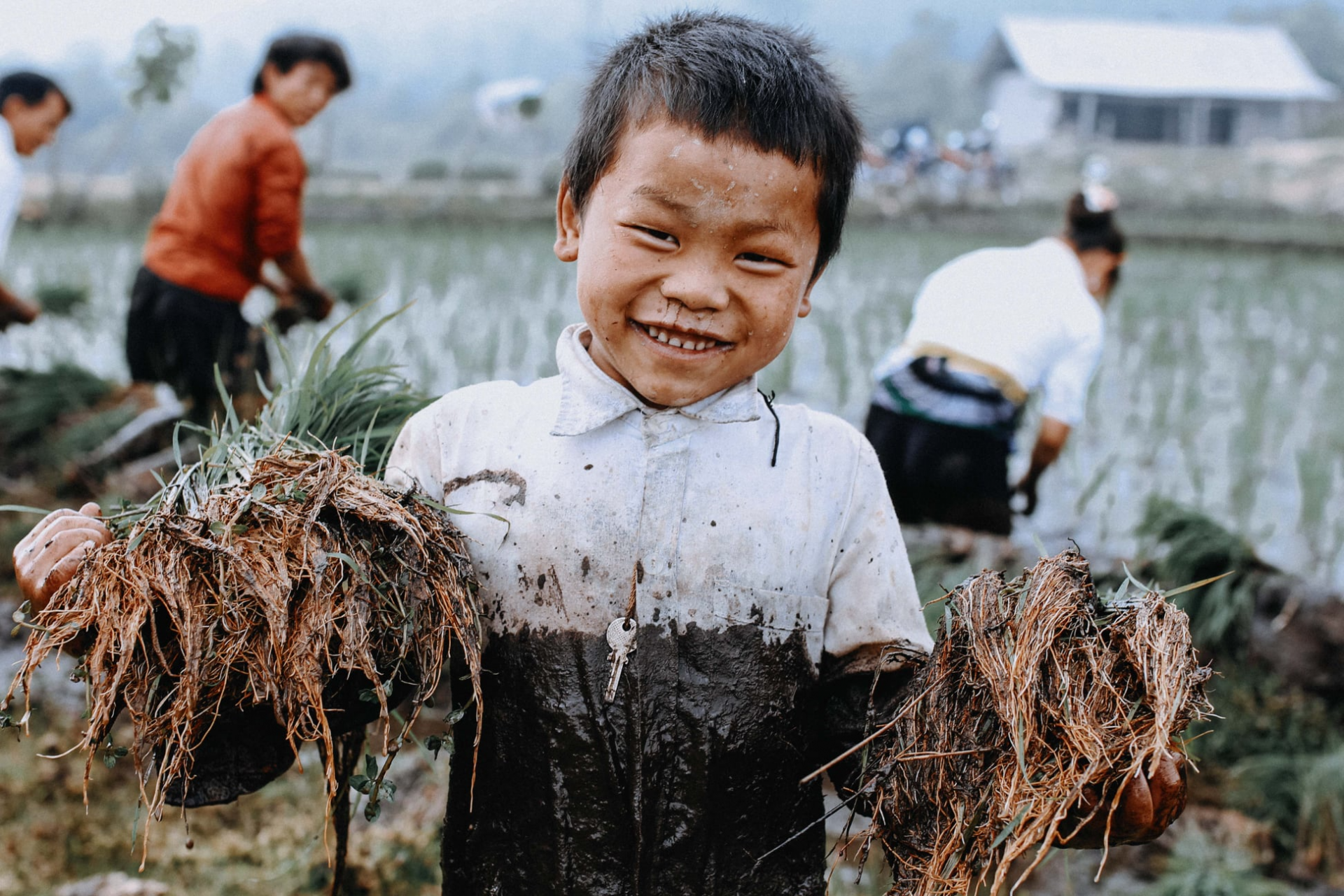 Photo: VnExpress
For the past 9 years, Long has always been proud of the path he has chosen, living with passion and sharing love with others. The biggest asset he has gained after his travels are thousands of photos across the country and the smiles and joys of workers and children in the highlands.