Vietnamese Soldiers Celebrate Tet on the Border
During the Lunar New Year 2022, Nghe An Border Guard officers and soldiers still strictly control border areas and border gates, fighting crimes and illegal entry and exit activities, ensuring a happy Tet for people.
Officers and soldiers of the checkpoint No. 4, Nam Can international border gate guard station perform the task of patrolling, controlling the border, preventing and controlling the Covid-19 pandemic. Photo: Le Thach
On the last day of the year, the Covid-19 control and prevention team of the Nam Can Border Gate Guard Station promptly detected and prevented 11 citizens from Dien Chau district, Nghe An province from illegally entered Vietnam from Laos.
Working with Border Guard officers, they admitted that in April 2021, they heard some people saying there are jobs with stable income in Laos. Due to difficulties, they hired people to guide them through the informal route to Laos with the desire to have more income.
"I heard people say that I could work there as a worker as a stable job, so I took the risk to follow. However, when we arrived, we found that the reality was not as promised, the work was very hard, the money received was not enough to cover our lives, so we had to find a way to return.
When we went to Laos, we did not have legal documents, and when we returned, we had to hide and follow the trail. Even though we know it's against the law, we have no choice," said Nguyen Van Hung, one of the citizens who entered Vietnam illegally from Laos.
According to statistics, from the beginning of 2021 to the end of January 2022, units of Nghe An Border Guard detected and arrested 83/203 cases with acts of brokering, transporting and participating in iIllegal entry and exit across the border.
During the Lunar New Year 2021, Major Nguyen Lam Viet, Dien Thanh Border Guard Station still volunteered to support the station of Nam Can International Border Gate to perform duties. Last year, he rarely came home to his family. During the New Year in 2022, Major Viet continued to volunteer to perform the task on the border.
He said: "Like other teammates, every time Tet comes, I want to be reunited with my family. However, with the responsibility of a soldier, I volunteered to stay on duty with my teammates. Fortunately, everyone in the family understands the soldier's duties, so they often call to encourage me."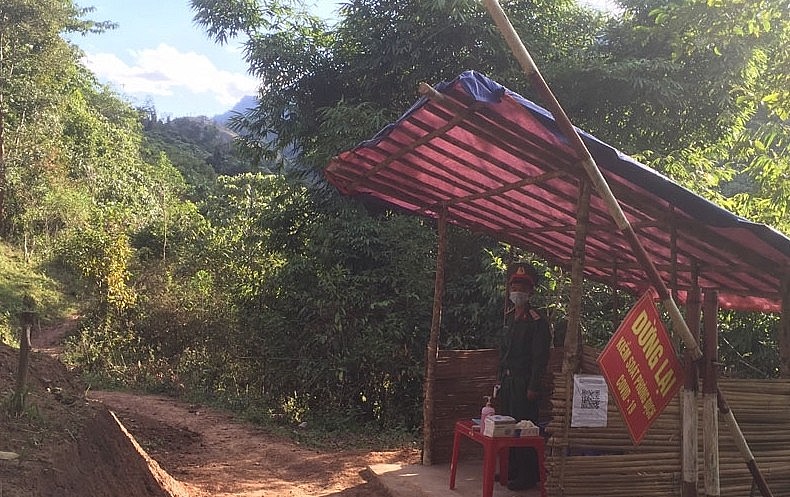 Soldier performing tasks. Photo: qdnd.vn
In 2021, the Military Command of Nghe An province also mobilized officers and soldiers to support the Nghe An Border Guard in border control and Covid-19 pandemic prevention.
Senior Lieutenant Nguyen Tran Tuong Chu from military command of Nam Dan district is one of these soldiers. After more than half a year of working with the checkpoint No. 3 of the Nam Can International Border Gate Guard Station, he is familiar with the harsh weather and climate as well as border control tasks.
"I volunteered to perform tasks at the border, so it is very normal to stay on duty and celebrate Tet with my teammates. For me, these are unforgettable memories in my military life," Senior Lieutenant Chu said.
In a month before the Lunar New Year 2022, the Nam Can International Border Gate Guard Station detected, arrested, and handled 33 cases out of 58 cases with illegal entry across the border.
Major Nguyen Canh Thao, head of the checkpoint No. 3, Nam Can International Border Gate Guard Station, said: "The closer to the Lunar New Year, the number of illegal entry cases tends to increase with sophisticated tricks. Officers and soldiers at the checkpoint always clearly define their responsibilities, unite, strengthen patrols, resolutely detect, prevent crimes, illegal entry and exit activities."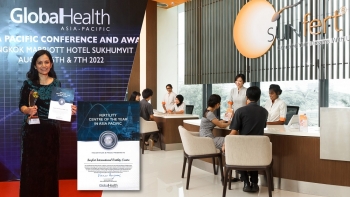 Economy
Sunfert International Fertility Centre (Sunfert) garnered the 'Fertility Centre of the Year in Asia Pacific title at the recent GlobalHealth Asia-Pacific Awards 2022.